Valentines Day. Three-day weekends. Anniversaries. The year is full of opportunities to woo your sweetheart with the romance of the Pacific Northwest!
A romantic getaway doesn't have to cost a fortune. Make any weekend special and romantic on one of these dreamy, affordable getaways in Washington, Oregon and British Columbia.

Victoria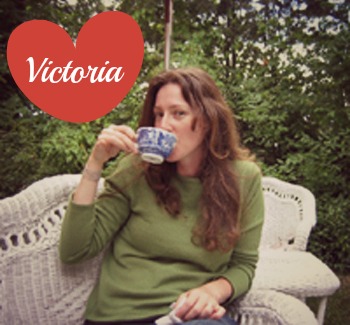 Location: Victoria, the capital of British Columbia, is at the southern tip of Vancouver Island. Please note, Americans need a passport to travel to Victoria or anywhere else in Canada. See directions from Seattle.
Why it's romantic: Honeymooners flock here for good reason–fabulous parks and museums, charming neighborhoods, afternoon tea, cozy restaurants and flower gardens that bloom year-round. Imagine all of this in a postcard-perfect city that hugs a charming harbor and faces the gorgeous snow-capped Olympic mountains.
Where to stay: Romantic bed and breakfast are the lodging of choice in Victoria, and there are truly remarkable B&Bs for almost any budget. Ashcroft House, a B&B housed in a beautifully-restored 1898 heritage home in the James Bay neighborhood is one of our faves (you can walk to downtown and Beacon Hill Park from here). Indulge in a generous basket of homemade muffins and scones at the start of your delicious four-course breakfast; whatever you can't eat, the hosts will pack up for you.  Winter rates start at $99, summer rates start at $139 CAN (these rates are incredibly affordable for Americans when you consider the exchange rate–see current exchange rate here).
Mount Adams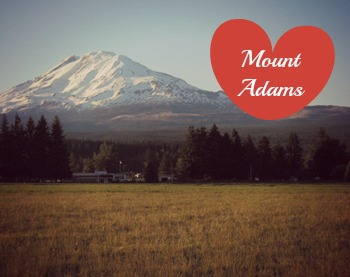 Location: The Cascade mountains in Southwest Washington. Get directions from Seattle to Trout Lake, WA.
Why it's romantic: Hiking in the summer, and snow in the winter! Trout Lake makes a great base for cross-country ski trips from SnoParks on the Mount Adams Ranger District, and an easy getaway for folks in Portland and the Columbia Gorge.
Where to stay: Enjoy truly warm hospitality and wake up to a delicious huckleberry muffins and fresh coffee and teas at Kelly's Trout Creek Inn, where rates are just right at $75 – $100 a night. Your dip in the hot tub beside a roaring creek will relieve tired muscles from your excursion.
Lasqueti Island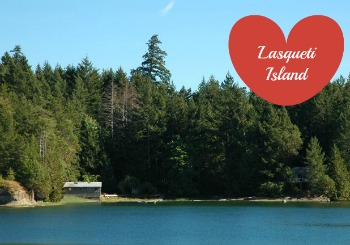 Location: A Northern Gulf Island, Lasqueti lies about 50 miles northwest of Vancouver  in the Strait of Georgia, off the coast of Vancouver Island near Parksville. See directions from Vancouver BC.
Why it's romantic: This is where eco-conscious romantics can really get away from it all. In fact, just getting to the Northern Gulf Island of Lasqueti Island is part of the fun (there's a passenger ferry that departs from Parksville on Vancouver Island). The island's 400 self-sufficient residents live simply and sustainably, from growing their own food to chopping their own wood. 
Where to stay: Snuggle up in the simple, new cabin at Squitty Bay Oceanfront Bed and Breakfast (250-333-8566) where the ocean view is amazing, the wood-fired sauna is hot and your ecological footprint is low. Rates: from $110 CAN for two people (see current exchange rate here).
Willamette Valley Wine Country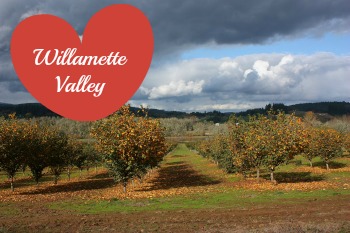 Location: Stretches south from Portland all the way to Eugene. Get directions from Portland to McMinnville.
Why it's romantic: This lush valley of green, rolling hills dotted with oak trees hosts patchwork vineyards that produce wonderful wines like pinot noir and pinot gris. You'll also find lots of hazelnuts, fresh fruit, and charming farms. Take a romantic hike in the nearby Coast Range. Small towns like McMinville and Dundee are great for antique shopping and have surprisingly excellent restaurants, many featuring Northwest seasonal cuisine and serving local wines.
Where to stay: There's no place like Gahr Farm (503-472-6960), situated on a 350-acre conservation farm and forest that's managed as a native plant and wildlife reserve with trails that meander through forest and meadow. Accommodations are two private, charming guest cottages; Harry's Cottage is a traditional farm cottage and Willow Cottage is an energy-efficient, green-built modern cottage. Both have fully-equipped kitchens and are steps away from nature. The farm is just outside the charming town of McMinnville, and nestled among some of the region's best wineries. Rates from $112 per night. 
The Methow Valley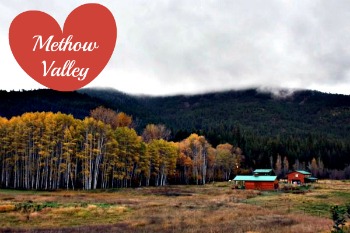 Location: East slope of the North Cascade mountains in Washington. Get directions from Seattle to Twisp.
Why it's romantic: Recreation lovers will swoon over the plethora of outdoor pursuits to enjoy together, from hiking trails to cross-country skiing to river rafting.
Where to stay: Calling all modernists! The six Rolling Huts just outside Winthrop sit near the bank of the Methow River, a cluster of compact glass and steel modern cabins that completely redefine the idea of "camping." The hut's furnishings are simple but functional (bring your own bedding and cozy blankets to cuddle under), though all the important amenities are there—a fireplace, kitchenette, and spacious deck that face rugged Cascade peaks. Rates are $145 nightly.
Olympic Coast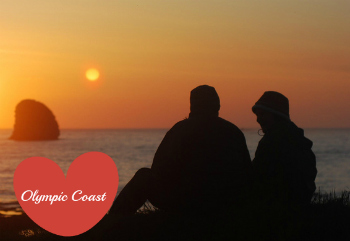 Location: Near La Push and Forks, the Olympic National Park coast in Washington. Get directions from Seattle.  
Why it's romantic: Ponder the longevity of the rainforest's ancient trees. Explore seastacks and count seastars as you stroll hand-in-hand on the scenic coast of Olympic National Park. It's a wild coastline framed by mossy, wet rainforest– need I say more?
Where to stay: Indulge in warm hospitality and a fantastic breakfast delivered to your room at the Misty Valley Inn (1-877-374-9389) near Forks. Rates from $115. 
Crater Lake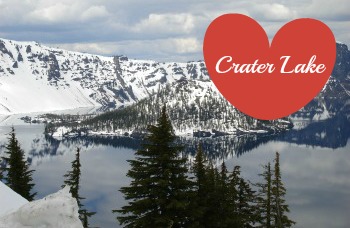 Location: South Cascades in Oregon near Medford. Get directions from Portland.
Why it's romantic: Sheer proximity to the deepest lake in the U.S. is sure to deepen your love. Snow is also deep and generous here in winter for great snowshoeing and cross-country skiing.
Where to stay: West of Crater Lake is the Union Creek Resort (1-866-560-3565) where simple cabins set in the Rogue River National Forest provide a cozy, rustic backdrop to your romantic getaway. Some cabins have full kitchens, or eat at the cafe at the lodge. Cabins start at $129, though lodge rooms start as low as $84 nightly. 
Oregon Coast 

Location: Yachats is in the Central Oregon Coast. Get directions from Portland.
Why it's romantic: The Central Coast boasts dramatic seaside bluffs of basalt looming over beaches and tidepools waiting to be explored. And when it comes to making out, there is no soundtrack more romantic than the pounding Oregon surf against these bluffs.
Where to stay: Ocean Haven (541-547-3583) in Yachats is perched on a particularly scenic stretch of coastline. Big corner windows give way to panoramic ocean views. Beach blankets and walking sticks are provided for your beach ramblings, and comfortable beds, a beautiful tiled shower, and a well-stocked library of nature books await you upon your return— all lovely touches that make Ocean Haven an extra special place to stay, and one of our personal favorite getaways in the Northwest. $110 – $165. 
The Sunshine Coast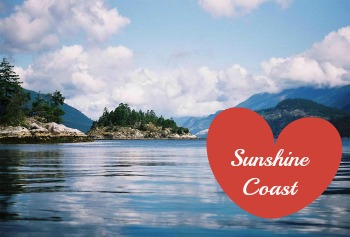 Location: British Columbia's mainland coast to the northwest of Vancouver. Get directions from Vancouver.
Why it's romantic: One of the most stunningly scenic coastlines in the Northwest draws lovers to the Sunshine Coast's sheltered bays fringed with fir-scented forests. Plus, the 100-mile coastline enjoys more sunny days than anywhere else in western British Columbia.
Where to stay: For the best view from a hot tub anywhere, you must book the beautiful suite at the Starfish Studio Bed and Breakfast (604-885-7112) in Sechelt. Rate from $178 CAN (see current exchange rate here). 
This article was originally published in 2010 and has been updated.