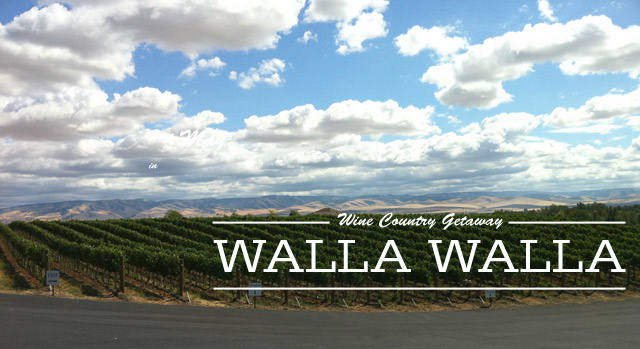 Ask a local wine lover which Northwest region is producing the most complex, interesting reds right now, and Walla Walla will probably top their list. And while not all great wine regions are necessarily great travel destinations, you're in luck. Walla Walla is both. And it's much closer than you think.
We visited Walla Walla for the first time last year and can't wait to return, because even with four days to explore we missed some great wineries, eateries and museums. After all, this small wine region boasts more than 100 wineries. And that, my friends, is the main reason to come here.
Walla Walla is a year-round destination, with tourism spikes during the mild weather of springtime and autumn (plus the fall foliage here is stunning, perhaps the best display of color in the state with a rich mix of deciduous trees in town and yellow tamaracks in the nearby hills). These seasons see more crowded tasting rooms, especially during the Spring Release and Fall Release when wine lovers from casual to obsessed descend on local wineries to sample the very first releases of the new vintage, chat with the winemakers and buy bottles of their faves, many only available at the wineries themselves. Winters are chilly and the slowest season, though many tasting rooms stay open and you'll find screaming deals on lodging.
If you're into outdoor recreation, the Blue Mountains are a short jaunt away. Trails in this beautiful, unique corner of the state along open ridges and down into steep canyons are seldom explored by Seattle and Portland hikers. For hiking information in this area, the best resource is Day Hiking: Eastern Washington  – the Kettles-Selkirks, Columbia Plateau, and  Blue Mountains by Craig Romano and Rich Landers.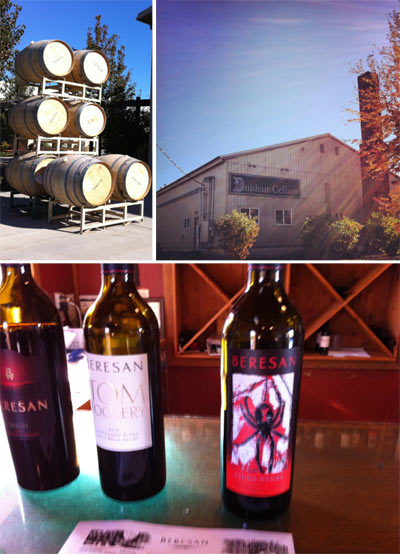 WINE TASTING: Tasting is easy and fun here because wineries aren't scattered all over the place–they're clustered in four distinct areas, close enough to one another that you can walk or bike from winery to winery. We found Walla Walla's wineries to be really laid-back, family-run businesses where visitors can take their time to learn about each winery's methods and hear their stories.
To the east of town at the airport, old WWII hangars are converted into wineries and tasting rooms. Top stop: The best single-vineyard Merlot your tongue may ever taste is crafted at Dunham Cellars, Walla Walla's first east side winery where Eric Dunham has released vintages to rave reviews since 1995. Be sure to grab a cup of joe at the Walla Walla Roastery while you're out there.
South of town are rolling hills planted with vines and dotted with wineries. Top stop: Beresan Winery knows a thing or two about grapes, as the owner manages several vineyards locally and in the Tri-Cities. Try their estate Syrah and a whimsical red blend called Tom Foolery.
West of town are a few of Walla Walla's first-established wineries. Top stop: L'Ecole No 41 was the third winery to open in Walla Walla and is housed in an historic schoolhouse. Like most of the region's wineries, they're known for robust, delightful reds like Cab and Merlot, but it is a white that captured my palette, their fruity and layered Columbia Valley Semillon.
Lastly, Walla Walla's charming downtown has more than a dozen tasting rooms. Top stop: Charles Smith Wines has a rock n' roll vibe in its downtown space with modernist-meets-rustic design (exposed brick, concrete floors, wooden tables…) The high-quality wines at great prices are pretty cool, too.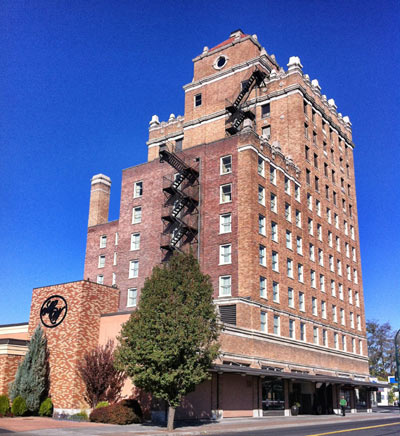 STAY: The Marcus Whitman Hotel is a high-end historic hotel right downtown, with a grand lobby and wonderful onsite restaurant, The Marc. Rooms are luxurious and spacious, service is impeccable and the continental breakfast buffet is to die for.  See Reviews  | Book a Room
Want your own kitchen? How about your own loft? The hidden gem downtown is Walla Faces Inn, a collection of converted loft apartments complete with exposed brick and soaring ceilings, all upstairs from the Walla Faces tasting room.  Unique touches make these beautiful apartments extra-special, from en-suite laundry to Jacuzzi tubs.  See Reviews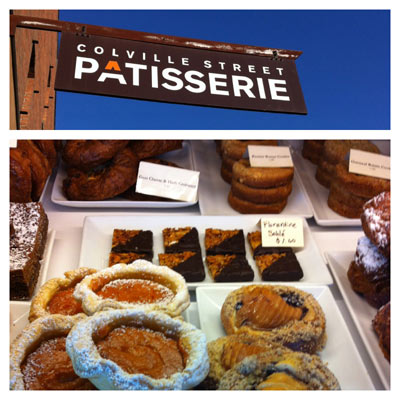 EAT: I was wow'd by Walla Walla's culinary scene. Its super-cute downtown Main Street is lined with Beaux Arts buildings that house bakeries, cafés, pizzerias, bistros and gastropubs.
I can think of no better way to begin your day in Walla Walla than at Colville Street Patisserie, where the espresso is absolutely perfect (hey, I'm picky) and the croissants are scrumptious.  They crafts all sorts of beautiful, tasty treats, from brioche to gelato, all made in-house. Don't miss it. Another terrific spot is the Maple Counter Cafe for a hearty breakfast or lunch. One look at the menu and you'll know a tough choice awaits, as every single dish sounds delish, from the apple pancakes to eggs benny.
Still hungry? The number of terrific options for dinner is dizzying considering the size of this town! Kids will love a pie at Sweet Basil Pizzeria, romantics should splurge on a leisurely meal at The Marc, and foodies should reserve a table at Brasserie Four (they have amazing Salade Nicoise and Steak Frites!) Needless to say, all of these restaurants feature local wines and suggest pairings.
GET THERE: Walla Walla is about four hours by car from both Seattle and Portland, a shorter trip than you may have thought. Take I-90 E to the Columbia River (Vantage), and after the bridge turn south onto WA-243/240. In Richland, merge onto US-12 E and take this all the way to Walla Walla. See the full driving directions from Seattle and from Portland. You can also fly; the 50-minute trip from Seattle is made by Alaska Air for about $170 round-trip.
MORE INFO: Tourism Walla Walla
Top Walla Walla photo by RPrerro.