So, you're a tasting room virgin. It's okay, we've all been there.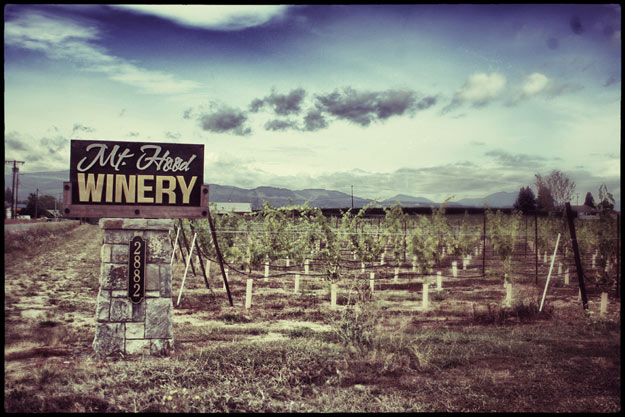 Maybe you're in the camp that thinks wine-tasting is a silly pastime for urbanites who can say "nice residual sugar" with a straight face. Or perhaps you're just deathly afraid to walk into one of those granite-clad tasting rooms with no freakin' clue what to do once you're in there. You're in luck. I'm no wine expert, but I know a pinot from a cab and I've visited dozens of tasting rooms in the Pacific Northwest over the past decade. I can help you through your tasting room naïveté.  And I promise you won't have to make any remarks about color, clarity or tannin levels if you don't want to!

Why go wine tasting?
If you love wine, you'll probably love tasting it from the source in one of our local wine regions. There are few culinary experiences as personal as sampling and buying a wonderful wine directly from the people who made it, and in some cases even tended the grape vines themselves. Think back to a time that you tasted an especially good wine. Maybe you wondered how it got that finish of crisp pears, or why it has a touch of earthiness to it. Well, if you were tasting the wine from the source, at the winery that crafted it, you could ask these questions of the winemaker in person. Wineries welcome genuinely curious visitors. Skip memorizing all the etiquette and wine jargon before your trip. Really. A big reason to visit wineries is to learn, so don't feel like you need to know everything about wine before you visit a winery. Just enjoy yourself and the experience!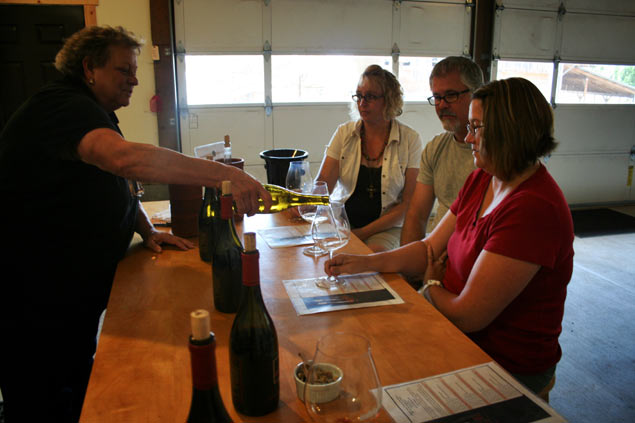 My first tasting room
Whatever has kept you away from swirling, sniffing and sipping, I assure you you're not alone. I used to drive by wineries with those "Tasting Room Open" signs and wonder what it was like on the other side of those hand-hewn fir doors. Then one day about ten years ago we pulled the old Volvo over and I walked on into my first tasting room, snuggled onto a hillside in Oregon's Willamette Valley. The winery was Kristin Hill near Amity, run by the Abergs, a family of army vets-turned-winemakers. Their winery and cute tasting room are housed in a small structure on their property, and Eric Aberg put aside his yard work to invite us in for tastes of his locally-famous méthode champenoise and pinot noir. There was no tasting fee. Eric chatted with us about his family-run winery's history, the grapes they grow in their vineyard and the way he makes their fun sparkling wines. We bought a few bottles on our way out, and just weeks later my family toasted to our Thanksgiving dinner while clinking glasses filled with Kristin Hill's Fizzy Lizzie. (Me? I was thankful we'd pulled over and visited that winery!)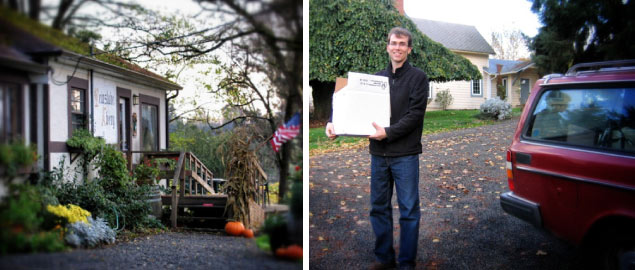 Northwest Wineries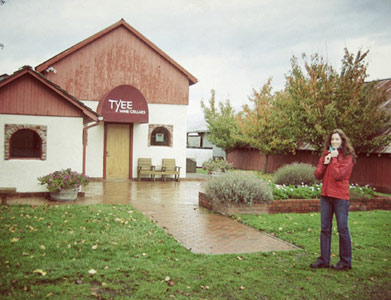 Northwest wineries and their tasting rooms run the gamut from corporate giants like Chateau Ste Michelle's estate-like complex in Woodinville to small, family-run businesses such as Bryn Mawr Vineyards near Salem, Oregon, who converted a corner of their home's basement to a tasting room. The number of enormous commercial wineries has grown in the Northwest, but still the vast majority of our local wineries are craft producers with hands-on owners and winemakers that exude a grassroots feel. Some Northwest wineries are so small that their tasting rooms are the only place you can purchase their wines. These are exciting and interesting places to visit, though they may keep limited tasting room hours. They're usually family-run and off the beaten path, maybe with a vineyard on their home's property and a tasting room in a converted garage or large shed. Their productions might be small, just enough for a few local restaurants and to sell in the tasting room. The winemakers are often in his or her second career, and bring different personalities and experiences to producing their wines. More often than not, you'll find these smaller wineries to be more experimental in the methods they employ and the varieties they craft. Though it takes a bit of adventuring to find these small wineries, the rewards of tasting small-batch wines are worth it.
Planning your wine tasting trip
Wineries are literally scattered all over the map now. You'll be within a stone's throw of a tasting room on almost any day trip or weekend getaway in the Pacific Northwest. If you want to plan an actual wine tasting weekend where you'll get to try wine varietals from different types of winemakers, you'll want to head to a known wine region, and we've listed a few below. We like to plan our route ahead of time and visit wineries that are in close proximity to limit driving around. You might plan to visit four wineries in one day, for example. Taste at two of them, then stop someplace for lunch or spread out a picnic (lots of wineries have lawns or patios for picnics), then visit two more. Some wineries offer visits by appointment only with the exception of special wine tasting weekends held a few times a year (like Thanksgiving). If a tasting room keeps regular hours, you'll generally find them open midday on weekends May – September. Call ahead to confirm hours. Be responsible, and always have a designated driver. The designated driver can still taste, but they should spit (see basic tips below). Here are a few local Northwest wine regions to visit. (We'll talk more about where to go wine tasting in a follow-up post.)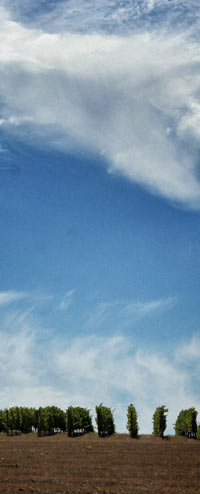 OREGON
The Willamette Valley is Oregon's most productive wine grape-growing region and includes several distinct subregions (Red Hills and Eola Hills, to name a few). For trip planning: willamettewines.com.
In southwestern Oregon near Roseburg lies the Umpqua Valley (visit umpquavalleywineries.org) and west of Medford is the Applegate Valley (visit applegatewinetrail.com).
Fine more Oregon wine regions at oregonwine.org
WASHINGTON
The Yakima Valley is home to over one third of Washington's vineyards, and provide grapes for wineries all over the state (visit wineyakimavalley.org).
The Walla Walla Valley is home to more than 100 wineries and is a favorite for folks who like to do taste tours on bicycles. (visit wallawallawine.com).
Close to Seattle, there are several wineries in Woodinville (visit woodinvillewinecountry.com) and Bainbridge Island (visit bainbridgewineries.com).
BRITISH COLUMBIA
North of Victoria on Vancouver Island is the Cowichan Valley (visit wines.cowichan.net).
Near Vancouver, the Fraser Valley has 15 wineries.
BC's oldest grape-growing region is the Okanagan Valley (visit okanaganwines.ca)
Wine Tasting Basics
For starters, you're in a great region. Northwest tasting rooms tend to be laid back, at least that's what I've been told by folks who've spent time tasting in Napa and France. So if you're fresh off a day hike in the desert and want to stop by a Yakima Valley tasting room wearing shorts and your Chacos, go for it. When you walk in, expect to be greeted by whomever is managing the tasting room that day. If you're vising a smaller, family-run winery, that person is likely to be the winemaker or a close family member. They'll probably ask "Would you like to taste some wine?" to which you can respond "Yes, please!" If there is a tasting room fee, this will probably be posted or the person in the tasting room will let you know. Most of the bigger, fancier wineries charge a tasting fee somewhere between $5 and $15 per person, though this is usually (but not always) refunded after purchasing some wine. Some will offer a set number of tastings for the fee, and charge a few dollars extra to taste a special reserve wine. When I first started wine tasting just ten years ago, tasting room fees were uncommon in the rural Northwest wine regions, but that's changing. Most tasting rooms provide a list of the wines they are pouring that day. In my experience, they'll typically start with whites, then pour reds, then finish with dessert wines if they produce those. If you don't want to try a specific wine on the list, let them know before they pour it in your glass.

Next, you taste. A typical tasting portion is enough for 3-4 big sips. Just take a sip. You can work your way up to the SEE, SWIRL, SNIFF, SIP routine if you want (I'll cover this in the next post). If the idea of having to remember a 4-step routine to taste some wine seems ridiculous to you, then don't worry about it. Ask questions, if you want to. Tasting from the source, often with the winemaker in front of you, affords you a wonderful opportunity to learn about different types of wine, the wine-making process, and what makes that winery unique. For example, I'm always interested in hearing about how a vineyard's particular microclimate influenced the grapes — this is really fascinating when comparing pinot noirs in Oregon's Willamette Valley. (I'll tell you all about the incredible pinot at Ghost Hill Cellars in a future post).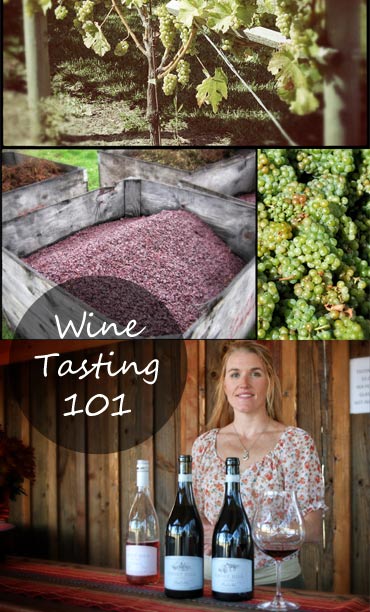 Let's talk about spitting, because this is a grey area for a lot of wine tasters. You'll likely spot a vessel on the wine tasting counter. It's usually called the "dump bucket." Sometimes it's a nice stainless vase, though we once visited a tasting room in an industrial warehouse in the Yakima Valley where the dump vessel was a white bucket on the floor. If you take a sip of a wine and don't care for it, just dump the remaining wine in your glass into the bucket. Ditto if you get poured more wine than you want to drink. Now, if you're going to be tasting at more than two or three wineries in a row, or if you're the designated driver and doing a little taste here and there, you might want to learn to spit if you want to stay sober. I know, you already know how to spit. What I mean is, practice spitting wine into a vase before you go to the tasting room so that you're not self-conscious about it. Use a bit of force when you spit so you don't end up with wine dribbles down your chin. Alternatively, grab one of the paper or glass cups the winery provides for water and use that as your own personal spittoon. If you are unsure about spitting into the dump bucket, ask the pourer, "Is this where I can spit if I need to?" If the winery prefers you to spit into a paper cup, the pourer will give you one. Do you have to buy wine? No, of course not. You shouldn't feel you absolutely have to buy a bottle at every tasting room you stop at. It's totally acceptable to simply say thank you and move on your way. That said, we like to stock up on these trips, especially if we come upon a good case discount. If you really love what you're tasting at a small winery, buy some because it might be difficult to find it in a grocery store or wine shop back home.
Salut!
Next week is Wine 201 – VINO VOCAB – common wine terms to know while you're tasting.
New to Northwest TripFinder? Discover more year-round getaways in the Pacific Northwest by subscribing to our RSS feed and our email newsletter. You can also connect with us on Facebook. Thanks for stopping by!