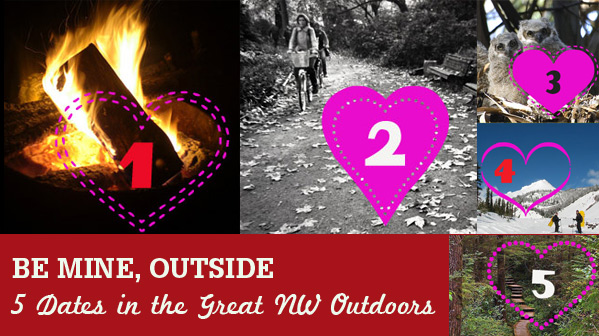 It's February, the month when sweethearts everywhere exchange symbols of their affection, from heart-shaped boxes of chocolates to richly-embellished cards. And that's all before noon. When the sun goes down hand-holding over fancy dinners booked weeks in advance will commence, perhaps followed by a little nooky by candlelight for the lucky ones.
A traditional Valentines Day is perfectly nice, but it can feel a bit stale doing the same romantic rituals that everyone else is doing, no? Not to mention the enormous hit to your wallet. Why not break the banality? The Pacific Northwest is full of romantic opportunities to do so, many of them in the great outdoors. Here are five of them.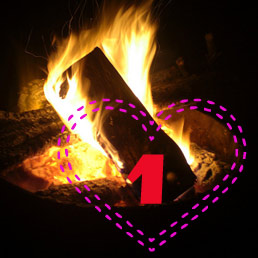 Go "Camping" in the City. Pack up a thermos of hot chocolate, some extra blankets and all the fixins for special s'mores.  Oh, and you'll need a bundle of firewood, too.  Then whisk your sweetheart away for a romantic, mid-winter bonfire on the beach. In Seattle there are first-come, first-served bonfire pits on the beach on Alki in West Seattle and at Golden Gardens Park in Ballard. Both parks close at 11:30 pm.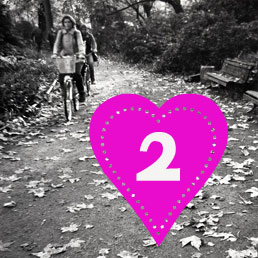 Get Sweaty Together on Bicycles. Get out your bicycles (or rent a couple of cruisers)  and take off for a ride in bike-friendly Portland on the 1.5-mile Eastbank Esplanade, a floating path along the Willamette River in the shadow of downtown skyscrapers. Stop for a pick-me-up cup of micro-roasted craft coffee at Water Avenue Coffee, then consider extending the ride into a 3-mile "waterfront loop" by crossing over the  Hawthorne bridge through Waterfront Park on the downtown side.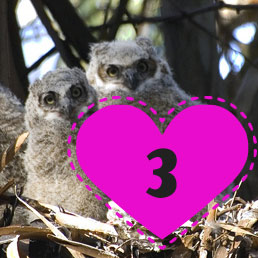 Count Owlets at a Wildlife Refuge. Is there anything cuter than a downy owlet? Yes – three of them. Take a stroll through the Nisqually National Wildlife Refuge and keep an eye out for baby Great Horned Owls nestled in the trunk of an old big leaf maple just off the trail. Stop at the Visitor's Center when you pay your admission fee ($4 for up to four adults) for some advice on the exact location, and bring binoculars or a spotting scope. The boardwalk loop is just a mile round-trip. Oh, and skip the plush teddy bear this Valentine's Day – you can pick up a plush stuffed owl at the gift shop for $8.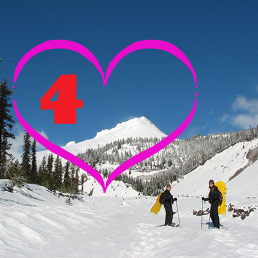 Share a Sled at Mt. Hood. Head up to one of the forest service sno-parks on Mt. Hood with your sled in tow–you pay only the cost of a Sno-Park Permit. Two locations to try are White River West Sno-Park and Government Camp Sno-Park – check conditions before you go as this is a low snow year. Sled with your sweetie down a snowy hillside with a view of the mountain for an hour or two, then warm up by the fire up at Timberline Lodge with a hot-buttered rum.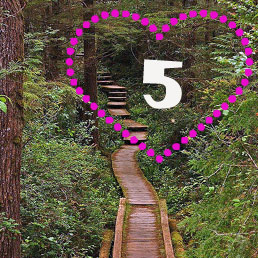 Take a Hike. Never mind that it's February-nothing inspires romance like a foray into nature. Pick an easy, snow-free hiking trail in the foothills or a very natural city park. Try to find a trail with a waterfall to gaze at, a pond to cuddle by, or big trees to snuggle under. In addition to the ten essentials, into your backpack should go the following: a thermos of hot chocolate (with marshmallows, bourbon optional), a dark chocolate bar, a generous warm blanket, and a toasty hot water bottle. You should be able to figure out what to do with these items.
Have a very Happy Valentine's Day!
photos by rbbaird_one, nahlise, photoartist3, jr98664, and Roger Lynn.