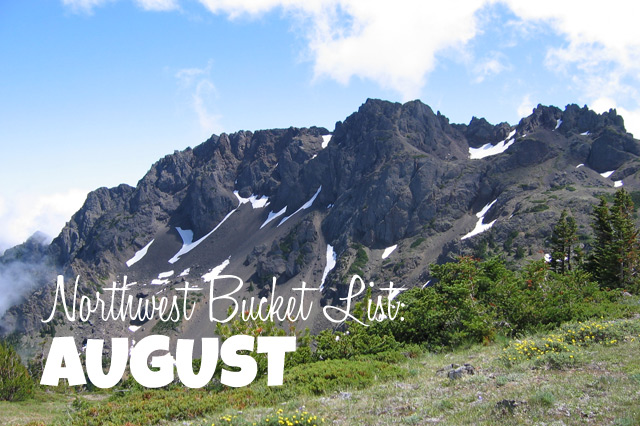 When you're a hiker and it's August, the days are just packed. Blooming wildflowers carpet alpine meadows of nearly every peak in the Cascades and Olympics, and their window of peak beauty is only open for a few weeks. But it's not just trails of the high country competing for attention on your days off. August is also the best month to cool off in a swimming hole, take a ride on a ferris wheel, and pick wild berries. I hope you've saved some vacation days!
Here's a little bucket list of cool Northwesty stuff to get into throughout the month of August.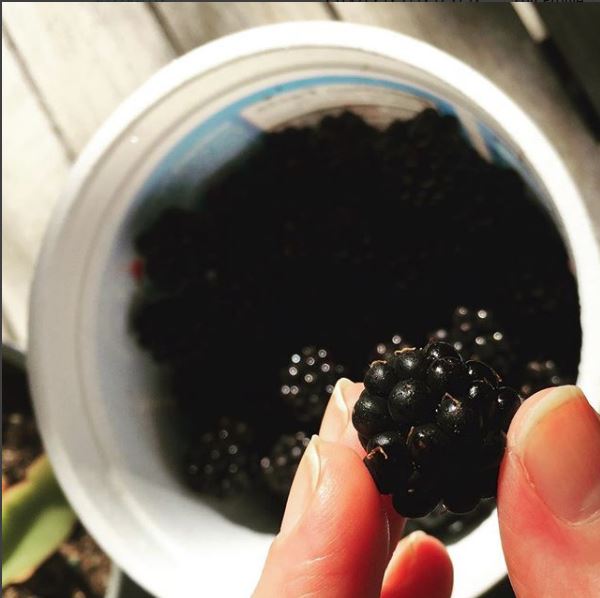 Pick wild blackberries. Yesterday I arrived home to two quarts of fresh-picked trailing blackberries on my front porch with a note that said "love from Vashon Island!" (Thanks, Jennie Mae!) If, unlike me,  you don't have a lovely neighbor who recently moved a few miles away to a pastoral island filled with wild blackberry patches, you'll need to find your own berry patch in some urban woods near you. Most city parks will have good patches near open areas (Magnuson Park in Seattle is a local favorite) and blackberry brambles are often abundant in edge habitat (bike trails, city stair climbs, etc). Just grab a bucket, wear long sleeves (blackberries have thorns – ouch!) and arrive early in the day before the crowds pick over everything and warm sunshine wakes up the bees.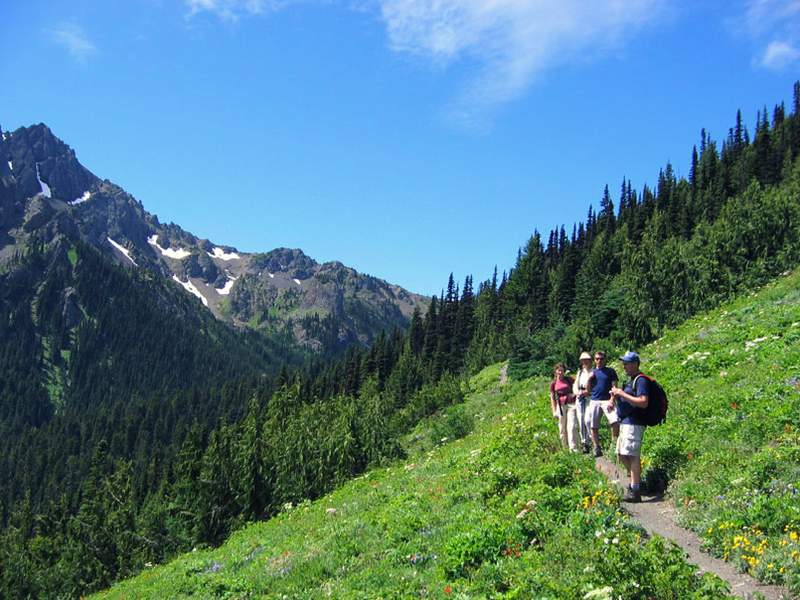 Late August begins huckleberry season in the Cascades, and a huckleberry hike with bucket in tow is a must (alternatively, those old-style screw-top Nalgene bottles make great storage containers for gathering huckleberries on the trail and fit nicely in the compartments of backpacks). Open meadows of huckleberry bushes are found on most trails above 2,000 feet in the Cascades, especially those with southern exposures. Our favorite huckleberry hike also happens to be beginner and kid-friendly: Tonga Ridge near Stevens Pass.  This easy ridge walk has a plethora of huckleberry meadows, and you don't have to hike in too far to reach them
Now about those wildflower hikes. When lingering snow fields finally melt out in the high country of the Cascades and Olympics, you know what they leave in their path: colorful carpets of wildflowers. Here are five trails to see them.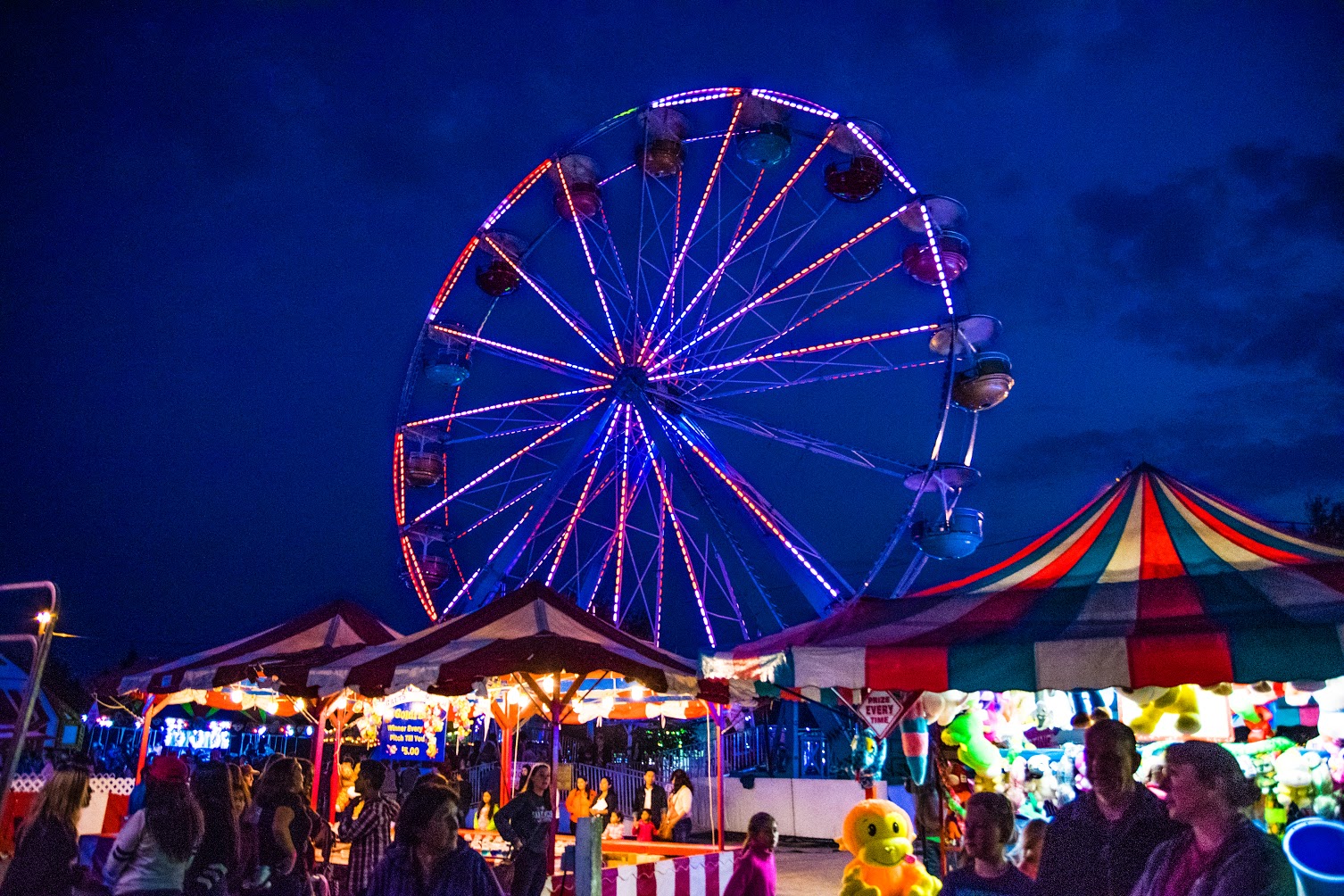 What are you doing the night of August 12? Looking up! The biggest meteor shower of the year, the Perseid Meteor Shower, will peak that night sometime after midnight. In 2019, the coinciding full moon will reduce visibility for the shooting stars, so the best time to spot them will be in the Eastern sky in the hour or so before dawn on the 12th and 13th. If you can, get yourself away from city lights for that night; we've spent the past few Perseid showers in national parks where light pollution is at a minimum (a remote part of the Washington coast will never disappoint, the best Perseid meteor shower we've ever seen as while camping at Shi Shi).
August is county fair month! In Northwest rural communities, county fairs are a celebration of community agriculture and heritage, with a whole bunch of cotton candy and bluegrass mixed in. Most of them take place the second weekend of August. Find a county fair near you in Washington or Oregon.