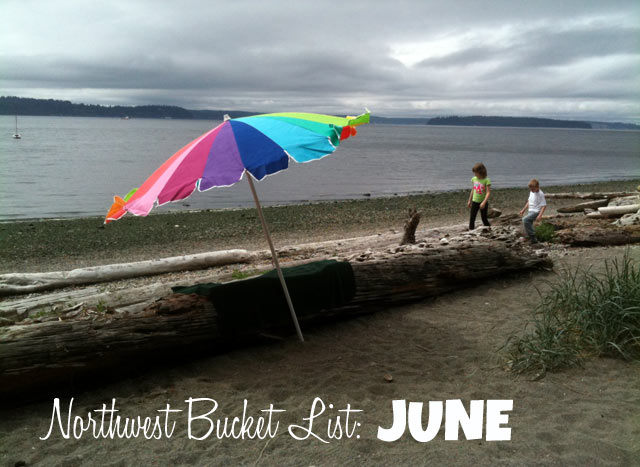 Summer is just around the corner now. Are you feeling it yet? For me, I feel it the first warm evening we go out for ice cream after dinner, to my son's favorite double-scoop shop in West Seattle, Husky Deli. As I type this, wearing a wool jumper, I think we're not there quite yet. Neither does Cliff Mass.
Seattle schools are in session through June's end, so I'm squeezing every last drop of kid-free time getting my veggie garden ready. I've planted the last of the starts (nine tomato plants!) and sown seeds for greens, herbs and sunflowers (for the birds!) in our half-dozen raised beds. I see the Old Farmer's Almanac predicts our August temps to be slightly below average this year, and September is slated to be a bit rainier. These recipes for pickling green tomatoes will come in handy in case I end up with a bumper crop of unripened fruit! But that harvest comes much later. Now, it is berry season.
Here's a little bucket list of cool Northwesty stuff to get into throughout the month of June.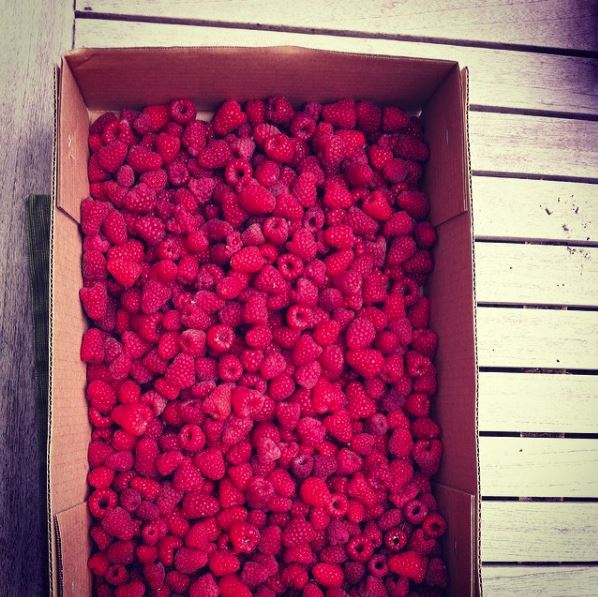 Pick some berries. June is berry season in the Pacific Northwest, and we happen to have the perfect climate for growing the most tasty raspberries and strawberries anywhere, warmed and plumped in the not-too-hot sun. Pick a whole flat to make jam, or freeze them for smoothies. Most U-pick berry farms in Western Washington and Oregon open up only a few days per week, depending on when have enough ripe berries to harvest. Follow your local farms on social media to see when their next U-pick morning is, then get there early for the best berries, picking until your box is full and your fingers are stained pink.  Our favorite U-pick near Seattle is Harvold Berry Farm in Carnation–they have ripe strawberries now and will have raspberries within the next few weeks.  Head to Washington's Yakima Valley for u-pick cherries later in June (you'll find blush-skinned Rainier, sweet Bing and dark mahogany Van varieties). Blueberries ripen in July, and we like Linbo Blueberry Farm in Puyallup for heirloom varieties of blueberries.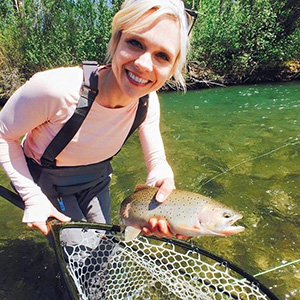 Go Fishing – for free! Grab your pole! This weekend (June 8-9, 2018) you can fish for FREE (no fishing license required) throughout the state of Washington. And as an extra bonus,  a Discover Pass won't be required on WDFW or Washington State Park lands throughout the weekend, either.
Take a hike. It's raining – in June! Don't let a little water wash away your hiking plans, because some trails are even better when hiked in the rain. Check out these easy rainy day hikes that are especially glorious when pelted with rain and shrouded in mist.

Love building sand castles? Got a competitive edge? Check out the Cannon Beach Sand Castle Contest this Saturday, June 9, 2018. Cannon Beach is a small seaside town on the northern Oregon Coast with miles of sandy beaches, great shops and eateries. On this one day each year over 25,000 people show up here and turn its seven miles of beach into an amazing place for three days of sandcastle building, live music, people watching, and great food.
Grab your banjo! The Wenatchee River Bluegrass Festival is June 15–17, 2018 in Cashmere. Performing artists include Flatt Lonesome, Special Consensus, and Pacific Northwest favorites Old Growth Quartet and Rusty Hinges.
Celebrate summer at Seattle's Fremont Fair and Solstice Parade on June 16-17 with its fun, artistic parade floats, naked cyclists, accompanying street fair, and tons of live music.
In the shadow of our most active volcano, Arts of the Mountain features dozens of stops with art and live music along a 10-mile section of the scenic Spirit Lake Highway (SR 504) on the way to Mt. St. Helens, June 23–24, 2018.