Summer is berry season in the Pacific Northwest! And we happen to have the perfect climate for growing very tasty raspberries, strawberries, blueberries and blackberries, nurtured to maturity in rich volcanic soils and plumped to juicy ripeness in the warm but not too hot sun.
If you don't have your own berry patch, head to your local farmers' market or better yet, pick your own! From both Seattle and Portland, there are several nearby berry farms that host U-pick fields for the public to come, grab a flat or bring your own bucket, and harvest as much as you need. Depending on the type of berry and the farm, the price is usually between $2.75 – $5.00 per pound of berries.
Most U-pick berry farms in Western Washington and Oregon open up only a few days per week, depending on when have enough ripe berries to harvest. Follow your local farms on Facebook to see when their next U-pick morning is, then get there early for the best berries, picking until your box is full and your fingers are stained pink.
Read on for which berries are in season, choices for local berry U-pick farms that range from well-known to way off-the-radar (for now), and what to do with your many fresh berries.
Berries in Season
Raspberries (red, black, golden): late June – July.
Strawberries: June – July
Blueberries: July – September
Blackberries, Marionberries: July – September
What to Do with Your Berries
I love to pick a whole flat of raspberries and strawberries to make a half-dozen jars of jam, make a mixed-berry cobbler or crisp with vanilla ice cream, and freeze whatever is left over for future smoothies. Blueberries keep a little longer in the fridge and usually get eaten up by the handfuls each day until they're no more, though on my wish list this year is to make a few jars of pickled blueberries for topping roasted salmon in the autumn.  An mix of leftover berries can be combined to make jumbleberry jam. If you're looking to make some unique jams like Blackberry, Apple and Sage Jam or Strawberry Meyer Lemon Preserves, I recommend the recipe book Toast and Jam.(the bread recipes are tasty, too).  Whatever you choose to do, it's a good idea to have some plans for what to make with your berries if you're u-picking a large quantity, and to use them as soon as possible when they're at peak freshness.
SEATTLE: U-pick Berry Farms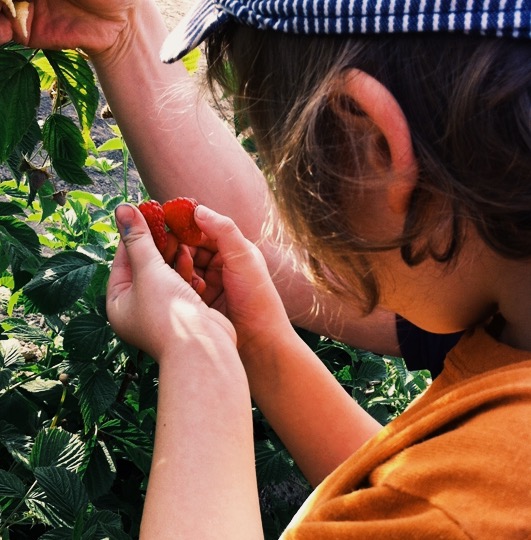 Harvold Berry Farm
5207 Carnation Duvall Rd NE, Carnation (directions)
(425) 333-4185  | facebook.com/HarvoldBerryFarm
Our regular and reliable U-pick near Seattle is Harvold Berry Farm in Carnation. They plant rows upon rows of juicy strawberries and raspberries, and when they have a plethora of ripe berries they'll announce their open days on Facebook, sometimes just a day or two in advance. Lots of people know about this place, so show up right at the time they open for the best selection, find a row that looks like great picking, and have at it.
Linbo Blueberry Farm
1201 S Fruitland, Puyallup (directions)
(253) 229-6433  | linboblueberries.com
Blueberries start to ripen in July, and we like Linbo Blueberry Farm for heirloom varieties of blueberries. They'll be open for u-pick Thursday, July 18 to Sunday, July 21, 9am-5pm, and blueberries are $2.50 per pound. Stay tuned for future dates on their website or Facebook page. Be sure to check out the dozens of blueberry recipes on their website like blueberry lemon muffins and chilled blueberry soup.
Olalla U Pick Blueberry Farm
12257 Arab Ln SE, Olalla (directions)
(360) 602-5649  | facebook.com/OlallaUPickBlueberries
If you're looking for a small farm experience without the huge parking lot and army of pickers, go to this sweet berry patch north of Gig Harbor in Olalla. Well, first go to their Facebook page and slot in your U-pick appointment for when they have time available, or call them for a time. Then bring your own bucket and some cash ($2.75 per pound). Then go home with the sweetest blueberries in one of the sweetest corners of Puget Sound.
Mountainview Blueberry Farm
7617 E Lowell Larimer Rd, Snohomish (directions)
(360) 668-3391 | mountainviewblueberryfarm.com
Come to this nine-acre patch of farmland on a fog-kissed morning and fill your bucket. I love that they have many different heirloom varieties of blueberries that you won't find anywhere else, and their prices are great–$2.90 per pound. Check ahead to make sure they're open.
Bolles Organic Farm
17930 Tualco Loop Rd, Monroe (directions)
(360) 805-1980 | facebook.com/bollesorganic
Go here if you really want certified organic! Plump, red June-bearing strawberries start the U-pick season, followed by raspberries, blueberries, lavender and some vegetables. You'll also find Bolles selling at Farmers Markets throughout the region.
PORTLAND: U-pick Berry Farms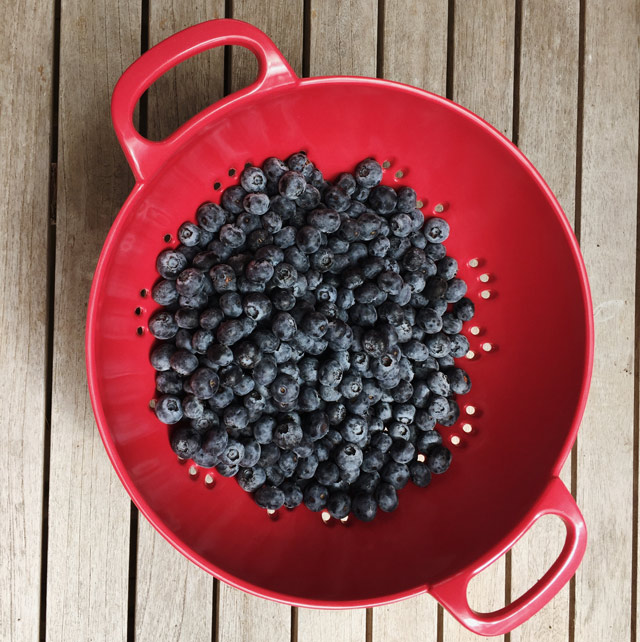 Munoz Berry Farm
S 78th Pl, Ridgefield (directions)
(360) 608-8409  | munozberry.com
If you're interested in some unique raspberries (marionberries, boysenberries and loganberries, oh my!) then come here! They also have good ol' red raspberries and tasty black raspberries, as well as strawberries and blueberries. They're open every day from 9am-5pm, but it's not a bad idea to call ahead or check their social media and make sure if it's a long drive for you. They also have a fruit stand in La Center.
Columbia Farms U-Pick
21024 NW Gillihan Rd, Portland (Sauvie Island) (directions)
(503) 621-3909 | columbiafarmsu-pick.com
This beautiful Sauvie Island berry patch (and quite a patch – over 80 acres!) boasts fifteen different types of berries! Blueberries will be ripe later in July, for now you can U-pick raspberries (Tulameen & Meekers), blackberries, marionberries, and boysenberries, all $2.50/pound. The farmers welcome you to bring a picnic to enjoy on the farm before or after picking.
Radke's Blueberries
490 SE 3 Mile Ave, Corvallis (directions)
(541) 753-5680 | facebook.com/Radkesbb
Pair some blueberry U-pick with some Pinot Noir U-taste and you have yourself a Willamette Valley day trip chock full of antioxidants! Radke's plans to open for U-pick on Saturday July 13. Check their Facebook page for future dates and berry ripeness news.
The Juicy Blue U-pick Berry Farm
1206 Methodist Rd, Hood River (directions)
(541) 340-9607  | facebook.com/TheJuicyBlue
If you thought the lush and fertile Hood River Valley would be a perfect climate for growing mountain Pacific Northwest blueberries, you would be right! The Juicy Blue also grows red, black, and white currants for U-pick. In June they have a unique fruit called a haskap berry.
Where if your favorite place for U-pick berries in the Pacific Northwest?