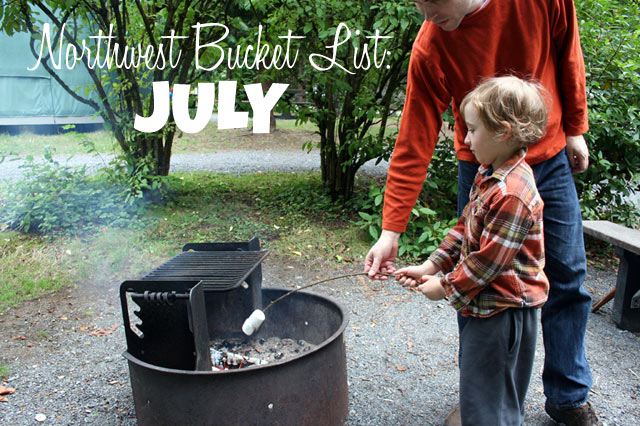 When I was a kid, we always had lots of sparklers. I couldn't imagine a 4th of July without them. But we set off loud, dangerous things, too. Bottle rockets and cherry bombs and black cats. One year my brother and I pooled our cash for a roman candle, and we were so excited to have it that we decided to save it for some special occasion. We saved it through two summers, and finally it was time. And we'd saved it for too long, because when we lit it, full of anticipation… it was a dud!
Here's a little bucket list of cool Northwesty stuff to get into throughout the month of July. Happy 4th!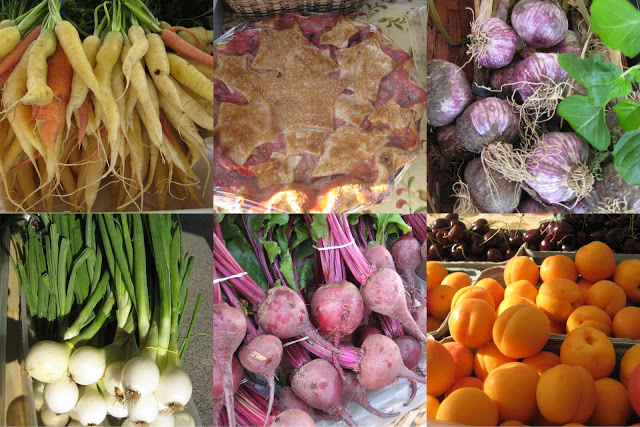 Get thee to a farmers' market. What makes an awesome farmers' market? Fresh mid-summer produce draws you there, like the awesome veggies at the Twisp Farmers Market (pictured). Add some live music, hand pies and some small-batch beer and you've suddenly got a day trip! Try one of these offbeat Northwest markets this month.
The Methow Valley Farmers' Market is in Twisp on Saturdays from 9am – noon, April – October.  In addition to farm-fresh produce, browse art booths selling hand-blown glass and hand-hewn wooden spoons, and kids will love the funky hats made from twisted balloons.
At the Chelan Evening Market (4pm-7pm Thursdays at Riverwalk Park in Chelan, WA), dine on wood-fired pizza and homemade fruit pie, then sample pours from local wineries. This is the place to pick up some Northwest cherries from the source, and the market even features a cherry pit-spitting contest!
The Lane County Farmers' Market in Eugene (9am-3pm Saturdays at 8th and Oak downtown Eugene, OR) features all the whimsy you'd expect–shop for magic wands, nosh on delicious vegetarian burritos, and dance in the street to the blues.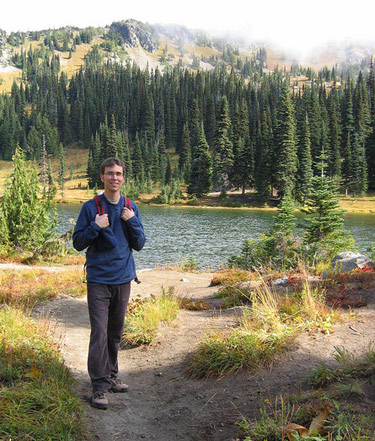 Go jump in a lake! As summer temps heat up the concrete jungle, why not head to the mountains to cool your boots in a glacier-fed lake?  Find a lake hike near you in this piece I penned for ParentMap, Five Family Hikes to Mountain Lakes in Washington. Make a weekend of your lake trip at one of these 13 Lakeside Campgrounds.
Hit up a low tide. Have you been tidepooling lately? Grab your rain boots and  head out to a beach during a low tide to poke around the rocks, nooks and crannies and spot exposed aquatic life like purple sea stars and tiny shore crabs. It's easy, fun, and free! Check out these tidepooling tips and our picks for local low-tide beaches during the epic low tides coming up in mid-July.
Don't forget the marshmallows! The past several summers, campfire bans have become a reality as wildfire danger rises in August. All the more reason to build a campfire now, while you still can! Indulge in one of these variations on the classic s'mores. Remember to always check campfire restrictions in your camping region before you light up, and follow campfire safety practices.

July is the busiest month of the year for outdoor music festivals, from bluegrass to jazz. Here's a sampling.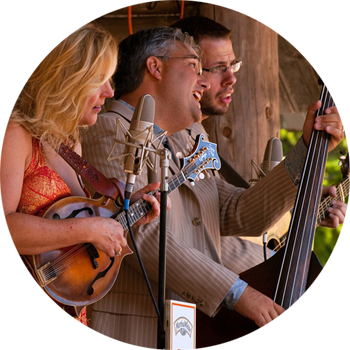 Darrington Bluegrass Festival, July 20-22, 2018
When tarheels and loggers settled in the Stillaguamish Valley, they brought their bluegrass music from Appalachia with them. Their musical roots are still alive and well. Thousands make the trip to this great festival, one of Washington's best. Many pitch their tents on the wooded campground onsite, and the music goes on all night long.
Winthrop Rhythm & Blues Festival, July 20-22, 2018
Located at the Blues Ranch on the Methow River in the resort town of Winthrop, Washington, the Winthrop Rhythm & Blues Festival is a three-day music festival packed full of exciting national and regional entertainment for all ages. There is on-site camping, food and craft vendors, portable showers and a beer garden.
Columbia Gorge Bluegrass Festival, July 26-29, 2018
"GorgeGrass" takes place every year in in scenic Stevenson, Washington. The music fest is a unique blend of the best in bluegrass, featuring amazing talent, workshops, a fiddle contest, fine craft and food vendors, and nightly dances.