We city folks have it all. An instagram-worthy latte is a block away, there's a farmers' market in every neighborhood, and each weekend brings new museum exhibits or gallery openings. So why are so many of us urbanites keen to spend a weekend exploring the restaurants, museums, parks and galleries of another city?
It's fun to try a new urban landscape on for size. You get to sample the strength of their espresso, peruse the shelves of their beloved indie bookstore, and shop their organic co-op like you've got a nearby kitchen to cook in. You're living like a local… but just for two days.
One of our favorite urban escapes is Bellingham, a smallish city beside the Salish Sea in the shadow of snow-topped Mt. Baker, with a big reputation for livability, cultural attractions, urban hiking, and kid-friendliness. And you don't even need a car to get there.
We recently spent a weekend in the City of Subdued Excitement, and here's what we found.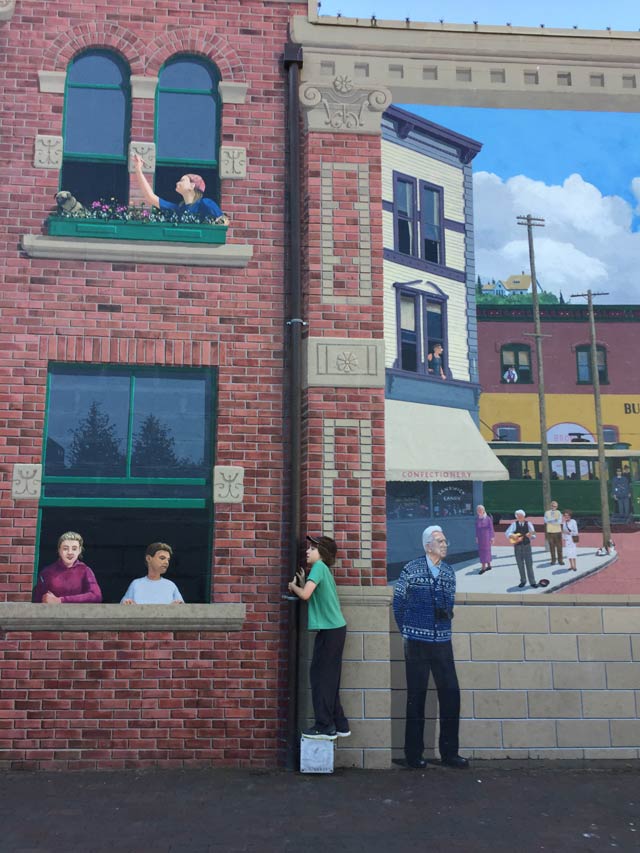 THE BASICS
Bellingham is about 90 minutes north of Seattle near the border with Canada, and sits on a sparkling saltwater bay that shares its name. Although a grown-up arts and culinary scene makes it feel bigger than it is, Bellingham's population is under 90,000 so it's officially a big town rather than a small city, and just the 13th largest in the state.
The vibe: Bellingham is a laid back college town with a heavy bent towards exploring the great outdoors, so you'll fit right in with mingling with Western Washington University students and professors in an après-hike wardrobe of fleece, jeans and and Birkenstocks.
You can take the train: No car required! Bellingham is a terrific getaway-by-train from Seattle, Portland, or Vancouver because the Amtrak station is set in a wonderful, walkable neighborhood called the Fairhaven District packed with things to do and places to eat. A scenic waterfront walking (or cycling–rent your ride at Fairhaven Bikes) trail leads you from Fairhaven to Bellingham's downtown, or you can take a bus. See the schedule, rates, and get train tickets here: amtrakcascades.com/bellingham.
By car: If you're driving, Bellingham is located on I-5 between Seattle and Vancouver BC. Get directions from Seattle.

THINGS TO DO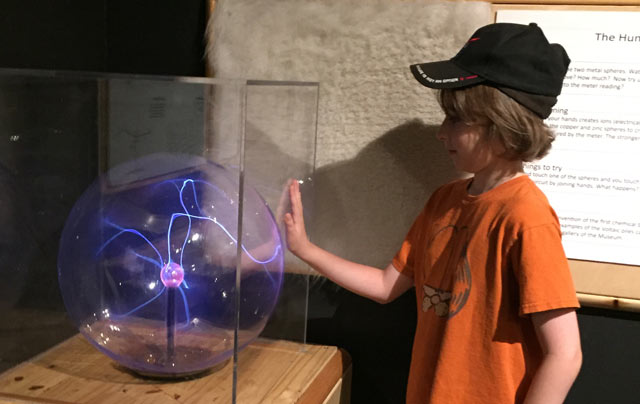 Museum worth the buzz: Behold the creation of indoor lightening from a Tesca coil, or try your hand (literally) at making music with a theremin… those are just a few of the many interactive discoveries waiting to lead you through a timeline of inventions at the Spark Museum of Electrical Invention (1312 Bay St, 360.738.3886, Weds-Sun, 11am-5pm, admission $8/$5 youth). Think of it as science you can put your hands on, and just a few of gizmos and artifacts in their collection include the first dial telephone and Edison's first successful light bulb. Don't miss the MegaZapper show (2:30pm on weekends, $4) so you can see several Tesla coils in action. Set aside some time to explore the rest of Bay Street, downtown Bellingham's vibrant arts district with eclectic cafe's, shops and museums.
More museums worth your time: The Whatcom Museum (121 Prospect St) brings art, nature and history together in the heart of Bellingham's downtown art district.  When my kiddo was younger, we always visited children's museums when travelling and I highly recommend the Whatcom Museum's Family Interactive Gallery (known to locals as FIG, in the Lightcatcher Building, 250 Flora Street) for its interactive art and engaging activities for young kids. Also great for the young ones, the Marine Life Center (on Squalicum Harbor, 1801 Roeder Ave, open every day 11am-5pm, free) is a non-profit aquarium centered around marine conservation and specializing in invertebrates with a touch tank and other cool seaworthy creatures.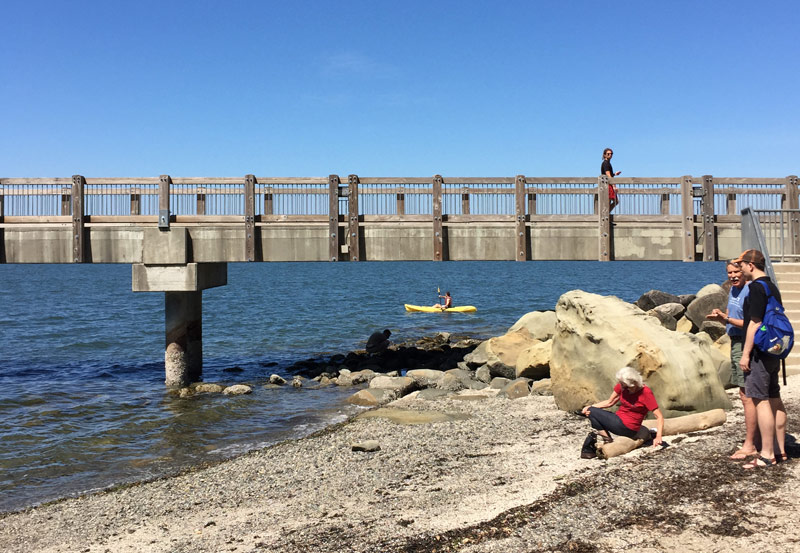 Waterfront stroll: The South Bay Trail (5 miles round trip, stroller friendly) connects downtown to the Fairhaven neighborhood via Boulevard Park. This is no ordinary waterfront stroll–two lengthy portions of the trail are on rebuilt railroad trestle that spans open water! It's really cool, and a must-do in Bellingham. From the south  (Fairhaven) pick up the trail at 10th St and Mill Ave, heading north to Taylor Dock where the trail then carries you out over the water towards Boulevard Park. When the trail ends (conveniently at a Woods Coffee shop in the heart of Boulevard Park) simply order a mocha to go, then return the way you came.

For details on this trail and many more, pick up the book Urban Trails Bellingham: Chuckanut Mountains, Western Whatcom, Skagit Valley.
Cascades in the city: Whatcom Falls Park is 240 acres of shady forest, a tumbling creek and a lagoon that provides habitat for dabbling ducks, plus more than five miles of trails that pass four cascading waterfalls on Whatcom Creek.
Set sail: Ahoy! Gato Verde Adventure Sailing offers a 90-minute sunset cruise that sweeps you out on an unforgettable ride to a stellar view of Mt. Baker to the east and the sun setting behind the San Juan Islands to the west. $55/person, departure is approximately 90 minutes before sunset from June 1-Sept 15. Reservations required.
Paddle away: Rent a kayak, paddleboard or even a sailboat at the Community Boating Center (555 Harris Avenue on the waterfront in Fairhaven, 360.714.8891) and explore the wildlife and tidelands of Bellingham Bay, Chuckanut Bay, Samish Bay and beyond. If you don't have experience out on the water, try a half-day guided paddle with Moondance Sea Kayak Adventures. Brush up on your kayaking safety with these tips from WAKE.
Bookworm mecca: The multi-level independent bookstore Village Books (1200 11th St. in Fairhaven, 360.671-2626) is a mecca for literary vagabonds in search of unique finds, and there are plenty of cozy corners in which to preview pages. Each time I stop in I leave with an offbeat travel guide or cool cookbook under my arm that had not previously been on my radar. Village Books is a community gathering place, hosting poetry talks, meditation workshops, art events and open mics. Don't miss the delicious Colophon Cafe downstairs.
Kids will love: Fairhaven Toy Garden (909 Harris Ave, 360.714.8552) is one of those special toy stores with educational toys and arts and crafts supplies you've never seen anywhere else. My kiddo loves the arts and crafts room lined with stacks of felt, colored pencils in every hue imaginable, clay, yarn and big tables where he can try out his crafty skills.
Art everywhere: If you can judge a community's value of artistic expression by its outdoor public art, and Bellingham gets high marks for its abundant and creative street art, murals and sculptures. Don't miss the massive mural at Fairhaven's Village Green (a large and wonderful public square behind the bookstore), take a selfie with "Dirty Dan" Harris (Fairhaven's founder) on his bench, and check out Bellingham's new re-purposed industrial icon, the 400,000-pound Acid Ball at Waypoint Park.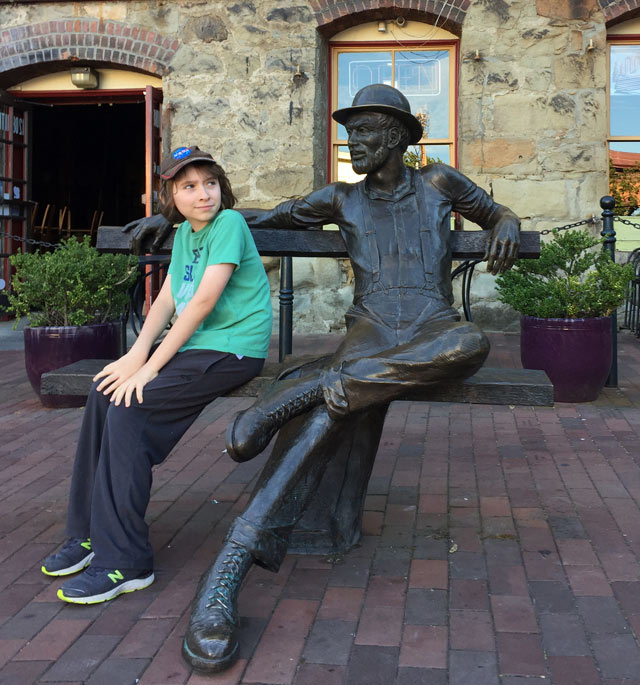 WHERE TO EAT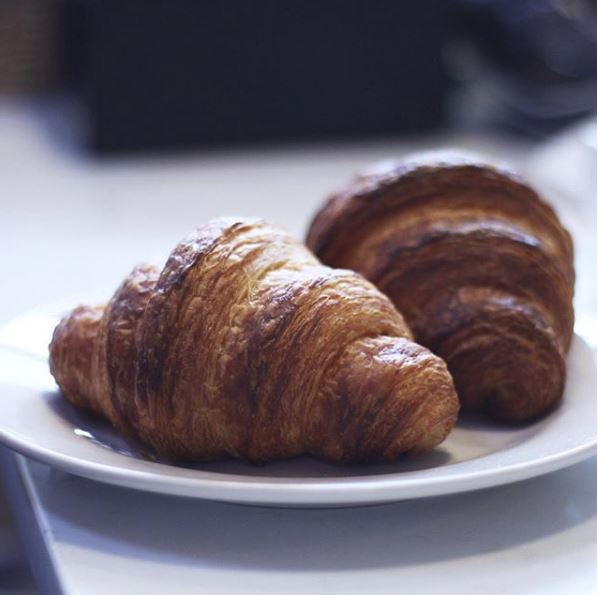 French in Fairhaven: If you're like me and one of your life pursuits is finding the most perfect butter croissant outside of Paris, you need to stop in at Iron Rooster Bakery (1208 10th Street in the Fairhaven district, 360.778.1994) for their hand-shaped, crispy-on-the-outside, flaky-on-the-inside perfect version of the humble French pastry. Their pain au chocolat and macarons are pretty amazing as well, especially alongside a frothy cappuccino.

Fill your mug: Camber Coffee (221 W Holly St, downtown, 360.656.5343) isn't the place to hang out all day with your laptop (Woods Coffee across the street is better suited for working), but it is the best coffee in Washington state according to Food and Wine magazine, no small feat considering the state includes Seattle.  This elegant, light-filled space is the perfect setting for sampling Camber's micro-roasted Ethiopian (notes of lime and pine!) or Guatemalan beans (ripe cherries!) or sipping a vanilla latte (the flavorings are house-made, natch). It's a restaurant as well, with lovely things to eat from breakfast to dinner, from almond croissants to salmon cakes.
Low-key brunch spot: Whether you want a farmers' skillet loaded with eggs, veggies and salsa or a crunchy bowl of granola, you'll find a homey, satisfying breakfast at the Old Town Café (316 W. Holly, downtown, 360.671.4431) where everything is made with fresh, local and organic ingredients. In Fairhaven, opt for one of the delicious savory crepes at Magdalena's Creperie (200 10th St #103 below the Village Inn, 360.483-8569) alongside a fresh-squeezed juice or strong coffee.
Dinner worth the splurge: Haute meets locavore at Hundred North (100 N Commercial St, downtown, 360.594.6000) where seasonal dishes are prepared with locally-sourced ingredients (try the black cod if it's in season; burger connoisseurs must try The Beast), and the beverage of choice is a craft cocktail.
Cider rules this beer town: Washington state's star fruit is on tap at the Bellingham Cider Company (205 Prospect St, downtown, 360.510.8494). This craft cider producer uses traditional cidermaking methods to make small batches of the usual ciders like dry and semi-sweet as well as fun varieties like watermelon mint and blood orange. And their food menu is far more robust than the usual brewpub, with salads, pastas, lots of vegetarian plates and a nice kids' menu.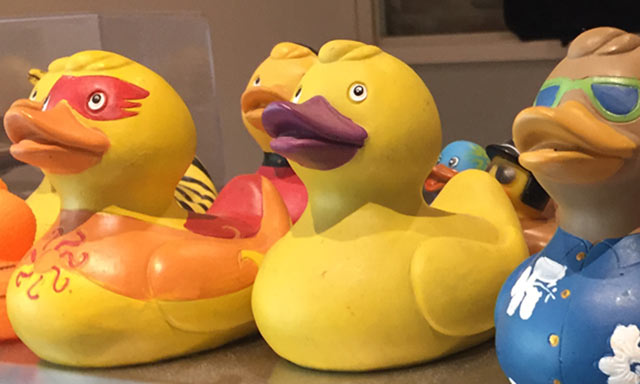 Double scoop: There's nothing subdued about the exciting ice cream flavors at Bellingham's  most famous sugar factory, Mallard Ice Cream, a vibrant counter-serve ice cream parlor counter-serve parlor that creates seasonal ice creams crafted from local ingredients. After you choose your scoops from offbeat flavors like cardamom, pinot noir and lemon-coriander ice cream, check out their unusual, funky display of rubber duckies.

WHERE TO STAY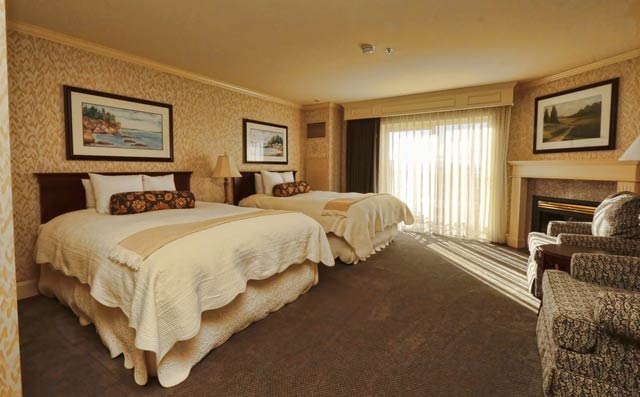 Our favorite place to stay in Bellingham is the 22-room Fairhaven Village Inn (1200 10th St, Bellingham, fairhavenvillageinn.com,  360.733.1311) for so many reasons, and especially if you'll be arriving via an Amtrak train as the station is a short walk to the inn. We love the comfy guest rooms with gas fireplaces, the continental breakfast in the sun-filled parlor, 24-hour coffee and tea service in the first-floor library that's loaded with hundreds of books and board games, the spacious common terrace on the second floor with a stunning view of Bellingham Bay, and free wifi. Harborside rooms have their own balconies, and the street side rooms look out over Fairhaven Village Green. Rates from $169 nightly.
If a vacation rental is more your speed, this cute backyard cottage in Fairhaven caught my eye. For an inexpensive hotel, the Best Western Heritage Inn on the north side of town has been recommended to me by family who recently enjoyed their stay there.

SIDE TRIPS
Road Trip: Chuckanut Drive, the Slow Road to Bellingham

MORE RESOURCES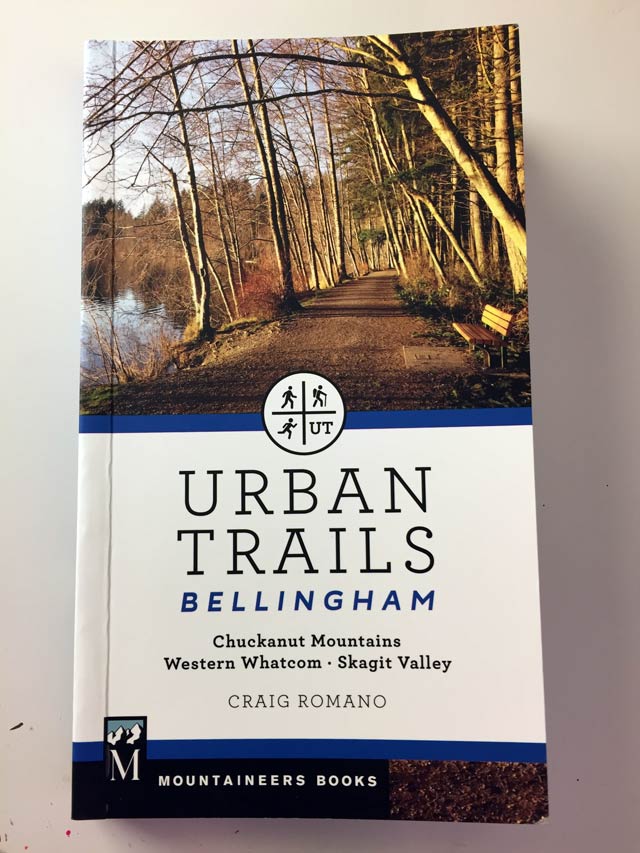 For walks and hikes throughout Bellingham and the surrounding area, pick up the book Urban Trails Bellingham: Chuckanut Mountains, Western Whatcom, Skagit Valley by Craig Romano, published by Mountaineers Books.
Bellingham Whatcom County Tourism has loads of information for visitors to the area, from urban trails and craft beer crawls in the city to skiing and hiking in the mountains and beaches outside of town.