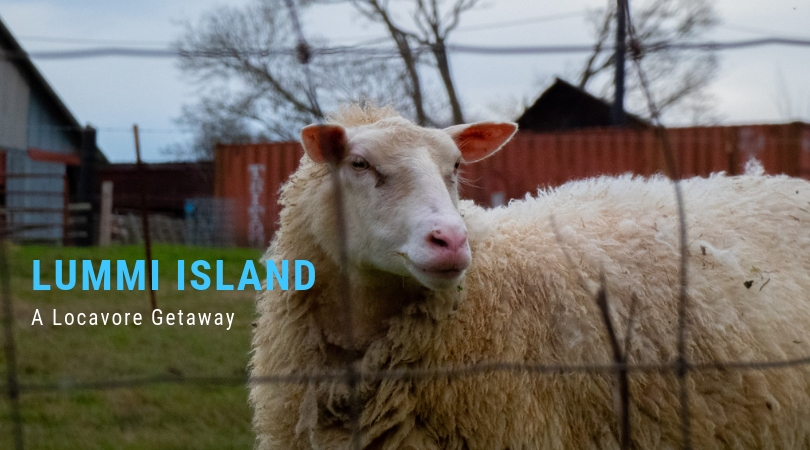 Your locavore life awaits on this bucolic Salish Sea island off the coast of Bellingham. Book a stay at Nettles Farm and cook up your own farm-fresh eats, or splurge on dinner at nearby Willows Inn.
When you drive off the tiny ferry (it carries just 22 cars for the 10-minute crossing) onto laid-back Lummi Island, you'll wonder how such a sleepy, bucolic landscape became home to the region's most beloved gastronome mecca, The Willows Inn. The answer is "Slow Food": locally sourced, locally prepared, and locally eaten.
Nearly all of Willows Inn's tasty ingredients, from spot prawns to truffle mushrooms, are foraged for or produced on Lummi Island. The chickens, eggs, honey, fruits and veggies come from a 5 1/2 acre plot just up the hill from the inn called Nettles Farm.
Nettles Farm is owned by Riley Stark, the founder of Willows Inn and a connoisseur of heirloom-bred chickens who lay beautifully-hued eggs and have flavorful meat, including his small flocks of red, white and blue Poulet de Bresse Chickens, Poulet Bleu chickens with their vibrant red combs, and Sulmthaler chickens. Stark lives on the farm, and your culinary stay at Nettles won't be complete without a chat with him about some of his many other passions such as foraging the island's woods with his truffle hound Stella, or fishing for salmon off the island's beaches using an ancient reef net technique.
There are two accommodations options at Nettles Farm– the FarmHouse and the FarmHouse Suite, both which sleep up to four people and have fully-equipped gourmet kitchens for you to create your own "slow food" during your stay. Both suites boast unique attributes–the Farmhouse has a steam shower and the Farmhouse Suite features a woodfire oven. Your breakfast fixings include fresh eggs, bacon, coffee that's roasted right on the farm, steel-cut oats, fresh fruit and yogurt. You can reserve more farm-fresh specialty items to cook up when you book your stay, such as chickens, wild salmon, garden produce and more. $149-$235 nightly for two depending on season (two night minimum stay), $50 for additional guests (kids under six are free).
Bring your overalls and wellies–the most fun part of a farm stay is participating in the daily chores! You can feed the chickens and goats, and gather eggs in the morning. During harvest times you can pick berries, pears and other tree fruits, veggies and herbs, and even help forage for wild edibles that Chef Blaine Wetzel uses at the Willows Inn. In summer months the farm usually offers a hen butchering class, de-feathering and all.


Plan Your Trip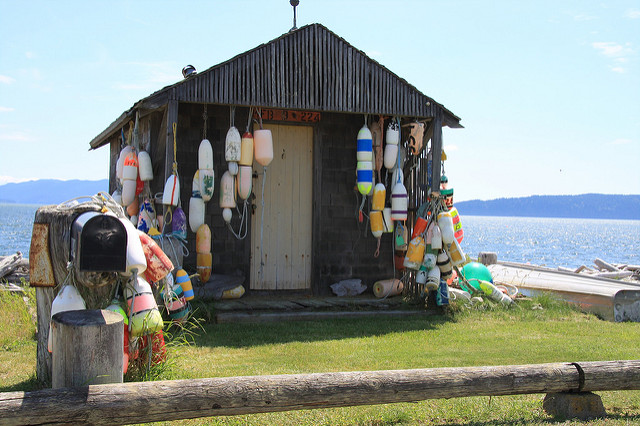 When to Go: Spring, summer, or fall.  Willows Inn opens for the season on Friday, March 13, 2020, and the time to reserve your farm stay and dinner is now (see below).
Getting To Lummi Island
From Seattle, drive I-5 north through Bellingham to Exit 260 headed west on Slater Rd and follow the signs for Lummi Island and teh ferry dock at Gooseberry Point (see directions here). The Whatcom County Ferry departs from the mainland about every half hour on weekdays and every hour on weekends, and costs $13 for one car and driver round-trip.
Nettles Farm
4300 Matia View Dr, Lummi Island
360-758-7616 | nettlesfarm.com
Willows Inn
2579 W Shore Dr, Lummi Island
(360) 758-2620 | willows-inn.com
Opens for the season Friday, March 15, 2019
Pottery Stop
Ria Nickerson, the artist behind Good Thunder Arts Pottery, has been working as a full time potter since 1971.. She produces a wide range of functional, sculptural, and designer pieces. gallery is open year-round by chance or by appointment (2307 Tuttle Ln | 360-758-7121). To see more island artists, visit during the Lummi Island Artist Studio Tour which happens every May.
Lummi Island Hikes
Two preserves managed by Lummi Island Heritage Trust offer nearly five miles of trails. For a quick nature loop through an old farmstead and wildlife-rich wetlands, head to Otto Preserve. For a longer jaunt that climbs through forest up to amazing viewpoints, head to Baker Preserve (the two preserve trailheads are both located in the center of the island). Details on both of these Lummi Island hikes can be found in the fantastic book Day Hiking: The San Juans & Gulf Islands by Craig Romano.
Bring Your Bike
The northern half of Lummi Island is nice and flat with about 20 miles of rural paved road–a bicyclist's dream. You can park at the Gooseberry Point ferry dock and walk on with your bike for a day trip.
Go Beachcombing
A nice public beach for sunset strolls or post-tide beachcombing is Sunset Beach on the island's northwest corner. This is a prime spot for spotting orca whales that occasionally pass by in the summer months. The parking lot is just across the street from The Willows Inn.
Local Travel info on Lummi Island: lummi-island.com
For more Northwest locavore getaways, check out my article on Pacific Northwest Farm Stays over at Cascadia Magazine.

photos: Lummi Island sheep by Thomas Perry. Legoe Bay fishing shack by Hollywata.