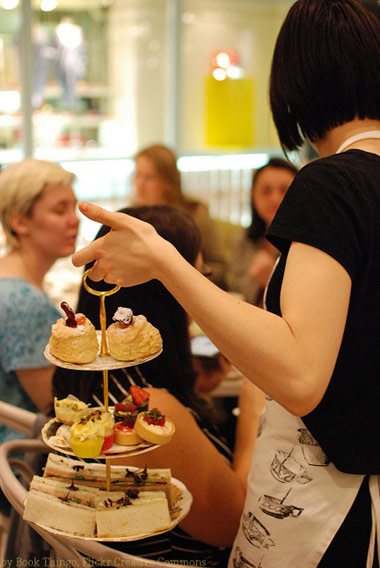 Everyone will tell you to take time and enjoy a real afternoon tea service when you visit Victoria, and I'm not going to say differently. I'm a tea girl–earl grey, quickly steeped, with a splash of cream. In fact, I think I'll make myself some right now to enjoy while I write this.
I'm also an advocate of snacking. If I eat breakfast and a light lunch, I'm prone to want a little something in the afternoon, something to fill the ocean of time between noon and the evening meal. It can be goldfish crackers or a few slices of cheese. Add a cup of tea and I'm practically British.
Lady Bedford was my kind of gal. She's the Duchess who started the whole "high tea" thing back in England in the early 1800s. Evidently the time between lunch and a late dinner was just too long for her to go without a little something, so one day she invited some friends over for afternoon tea. Along with the tea, she served some sweets and small sandwiches. The gathering became a semi-formal affair and centered around conversation among the ladies. And the rest is history.
Tea service in Victoria BC usually comes at all-inclusive price, and it ranges from $10 to $60 per person, depending on where you go. By all-inclusive that means tea and a selection of tea sandwiches or scones with cream, crumpets with lemon curd, etc.
Below are my recommendations for places to try high tea in Victoria. I've tried all of these myself except for The Empress. Many of these establishments offer a kid's tea service as well. It's always a good idea to call ahead to the place you decide on to make reservations. A sad note, I was bummed to discover that one spot I particularly enjoyed, Blethering Place Tea Room in Oak Bay, has just recently closed.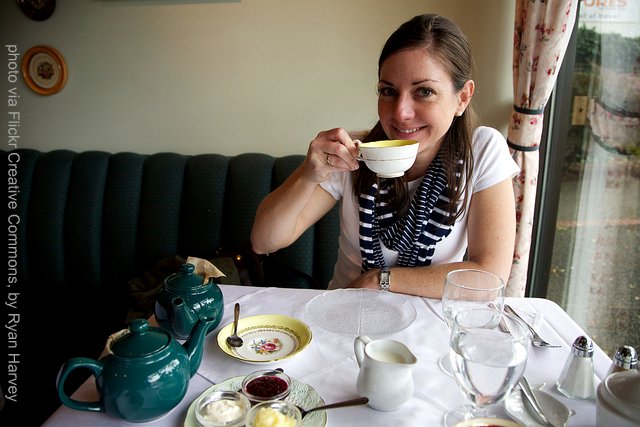 Point Ellice House (map | 250.380.6506)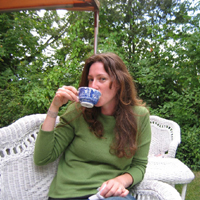 What's more fun than high tea? Taking a boat to the tea house! Point Ellice is my favorite place for high tea in Victoria, and one of the most unique spots to visit in the city. Their tea service is pretty affordable, comes with a tour of the awesome property, and their accompanying tea nibbles are generous and delicious – we're talking soup of the day, butter scone, a slice of savory quiche, crust-less egg salad sandwiches, a desert trifle, cream cheese cucumber sandwiches, a sweet cake, a cookie and fruit. (And now, I am starving.)
Point Ellice House and Gardens sits on the Gorge Waterway, and the most scenic way to get up to this place from downtown is to board one of those cute ferries at the Inner Harbour. The house itself is an historic relic of the lives lived by Victoria's social elite at the turn of the century. For over 100 years it was owned by the O'Reilly family, and they would entertain guests in the summertime by serving high tea in the lovely English garden. The house stands now, fully-furnished in period details, as a museum of Victoriacana. Afternoon tea is still enjoyed out on the lawn, just as the O'Reillys took theirs.
$25 for tea, includes a tour of the house and gardens. May – September. Tea serves 11am-2:30pm Thursday – Monday.
James Bay Tea Room (map | 250.382.8282)
The James Bay neighborhood is this nice little peninsula to the southwest of downtown Victoria, and is home to many of Victoria's romantic and Victorian bed and breakfasts. If you're staying in one of these B&Bs or just want to tour around this historic neighborhood, make a stop at the James Bay Tea Room any day of the week for afternoon tea service. Choose from two price points–Light Tea is $10.75 and comes with house made tea scones with whipped cream and jam, toasted crumpet sweets, a slice of fruit and your choice of tea or coffee. The full service Daily Tea is $19.50 and comes with all of the above plus finger sandwiches (crustless, of course), a mini quiche and assorted sweets.
The Empress Hotel (map | 250.389.2727)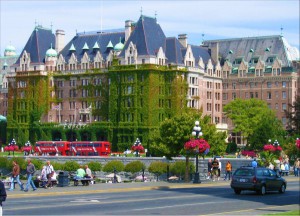 Do you have disposable income and a chic pair of white gloves? I am short on both at the moment. That's why I've yet to indulge in the world-famous $59 per-person afternoon tea and crumpets at the Empress Hotel. For over 95 years, the majestic lobby of the Empress has played host to England's most beloved ritual. You'll snack on signature Empress scones and tea sweets, and sip Empress-blend tea–all on fine china of course. Ladies, don't forget your fascinator!
See what high tea at The Empress looks like in beautiful sketches over on Drawn the Road Again.
Want more travel information on Victoria, BC? Check out our Victoria TripFinder.
Become a fan of Northwest TripFinder on Facebook and never miss a post!