Waterfront property for $17 a night!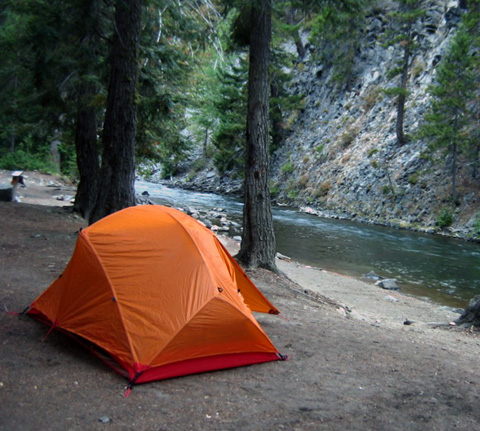 Behold, an MSR Hubba Hubba backpacking tent along the Bumping River at Cougar Flat Campground, just east of Mount Rainier National Park. (update 2013: this campground is sadly closed because of storm damage).
Reserve your summer campsites soon. According to the Outdoor Industry Association, camping reservations for campsites on federal lands are up 21% in the past two months. And CNN reports that REI's tent and sleeping bag sales are up this season, particularly when it comes to larger tents designed for three- and four-person families.
Never been camping before? Here's a good checklist of basic camping equipment.