April is next week! Behold, Tulipa gesneriana.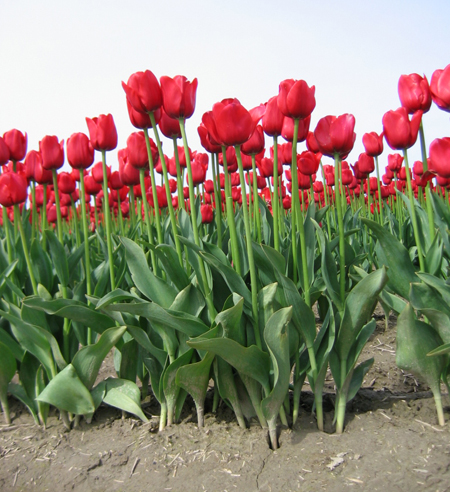 Tulips are fortunate to have many fine associations, such as early Spring and Easter. You've likely started to see them for sale at your local farmer's market. They earned a black mark in history, however, when they were popularized during Tulip mania in Holland in the 1630s, resulting in one of the first documented economic bubbles. Though often associated with Holland, both the flower and its common name actually hail from the Persian empire.
Tis the season for tulip festivals in the Pacific Northwest. Head to the Willamette Valley for the Wooden Shoe Tulip Festival in Oregon, and to the Skagit Valley Tulip Festival in Washington.