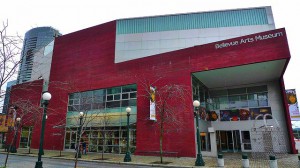 Bellevue might not be as you remember it.
The construction cranes downtown are gone. Towering glass buildings house everything from Microsoft offices to luxury condos. Wide downtown sidewalks are filled with pedestrians of all ages. Small independent shops on Main Street are competing just fine with the Bell Square chains. And when you open your ears and listen, you will hear Mandarin, Korean, Spanish, Russian, and Vietnamese.
Just a few years ago, Bellevue was called a "culturally conservative suburb" by Architectural Record. This stereotype persists among some outsiders, but it's rapidly fading. Pay a short visit to Bellevue's downtown to feel the transformation. Take a stroll through Downtown Park on a spring day (cherry blossoms are in bloom right now). Grab lunch at Monsoon East. Then head to the Bellevue Arts Museum to take in the rotating exhibits that showcase the fine art of craft and design.
Bellevue Arts Museum
510 Bellevue Way NE
(425) 519-0770
Hours: Tuesday – Sunday: 11am – 5pm, Free First Friday: 11am – 8pm
What's New at BAM: Spring 2012
Push Play
Push Play is an invitational survey that showcases the work of more than 35 emerging ceramic artists from across the globe, exploring how the act of play effortlessly expands human potential while also entertaining us. Through June 17
Dirk Staschke: Falling Feels a Lot Like Flying
Feeling indulgent? Desire and consumption are at the heart of this lavish and startlingly realistic installation. Inspired by the excessive ornamentation of the Baroque period, Dirk Staschke captures the beauty and opulence of a moment in time – creamy and syrupy stacks of sweets – yet, decay and collapse is looming right around the corner. Through May 27.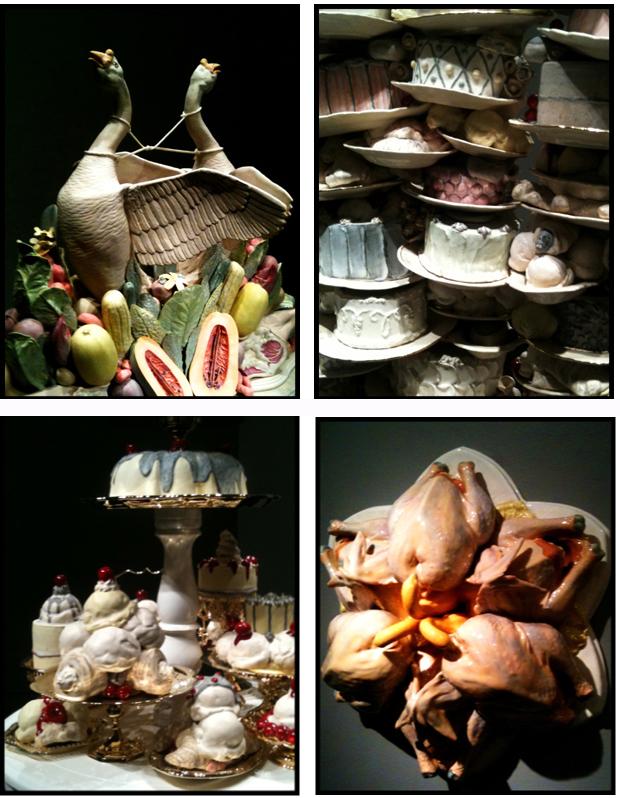 Making Mends
Making Mends is a group show on the therapeutic benefit of art, a common topic but not commonly the focus of an entire exhibition.  The exhibit brings together a stellar line-up of national and international artists. The art's focus is not on brokenness, but rather on hope and perseverance as these artists come to terms with traumatic experiences through the act of creation. The installations are honest, compelling, and sometimes humorous.  Through May 27.
Here are two of my favorites from this exhibition.
Motoi Yamamoto, Labyrinth, made of salt. 2012. Installed on-site. You have to see this for yourself.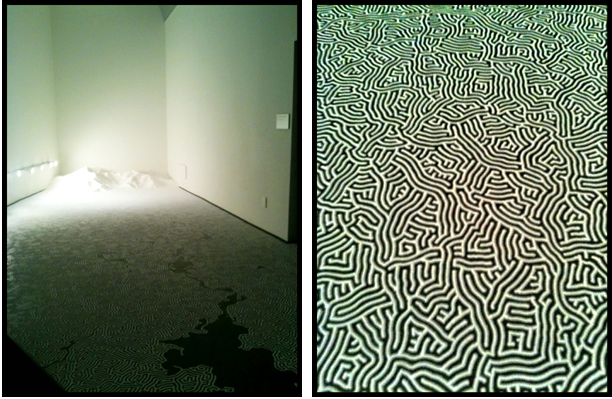 Paul Villinski, Diaspora, 2010. Vinyl LP records, turntable, wire, record covers. According to BAM, Paul Villinski creates his vinyl birds by cutting them out roughly with a band saw, finishing them by hand, and then he uses a heat gun to bend them and give them dimension.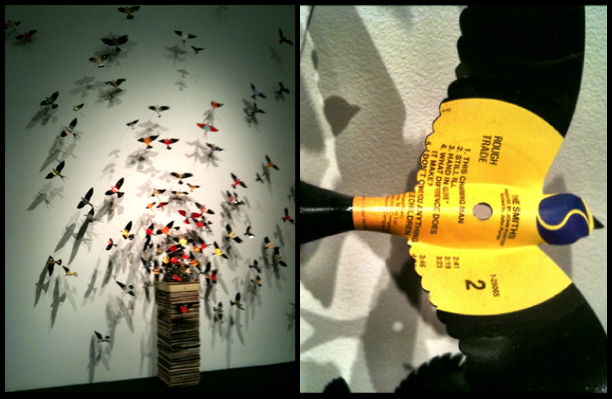 To never miss a great travel suggestion from Northwest TripFinder: