I used to be an awesome gift-giver: homemade sea salt blends, hand-knit scarves, custom-printed stationary. I can see my friends and family nodding their heads right now – "yep, you sure did!" (the operative word being did.) The thing is, I'm a parent now with a job, housework, and virtually no free time. And so, my gift-giving has become rather pedestrian. Still, I search out gifts that are personal, somewhat sustainable, and by all means, useful.
I've put together a little guide of some terrific gift ideas for the variety of travelers in your life, personally chosen by yours truly. This is a travel blog, after all, so most of the gifts are travel-related, with an emphasis on local travel and our Pacific Northwest lifestyle. Enjoy!
Gifts for the Road-Tripper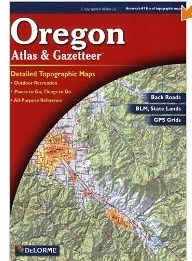 I don't leave town without my Delorme Atlas and Gazetteer. This series of detailed, large-format maps has all the detail you need for any roadtrip, including each and every road, land management boundaries, campgrounds, boat launches, historic sites, wineries and more. I have them for six states, and that probably makes me some sort of Delorme groupie, but that's only because they are really, truly the best. Buy your road tripper Delorme Gazetteers for Oregon, Washington, or Idaho. Or, click here for a good road atlas for British Columbia.
Gifts for The Homebody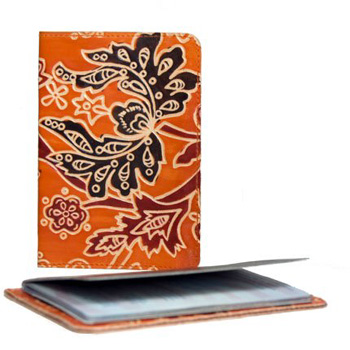 Give the gift of a passport. Have you a sister, father, or friend who still doesn't have their passport? According to the U.S. State Department, just 34% of Americans have a current U.S. Passport. That means no more weekend trips to Canada, and with Vancouver, Victoria, Salt Spring Island, Whistler and the Sunshine Coast just across the border, well, that's a damn shame! Though it may seem like a pushy gift, why not take a risk and help your Domestic out a little? After all, the main reason most Americans don't have passports is because they don't take the time to figure out how to get one. Here's an idea. Buy an attractive passport case.  Tuck in some simple, step-by-step instructions for getting a U.S. Passport in their city (click here for an example for Seattle, or here for instructions on getting a Canadian Passport). If you're feeling really flush, tuck in the $110 cash they'll need to purchase a passport.
Gifts for the Hiker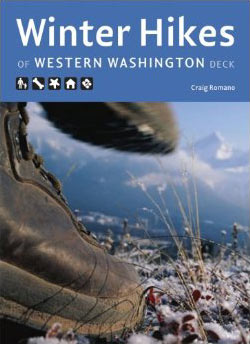 Any hiker in the state of Washington (or Oregon) is going to love a gift membership with Washington Trails Association, which protects and maintains hiking trails all over the state. Members get a terrific hiking magazine and discounts at several local gear stores.
Another idea? Give the gift of winter hikes. The Mountaineers Books' popular Winter Hikes deck contains dozens of detailed great winter outings – maps included.
Gifts for the Air Traveler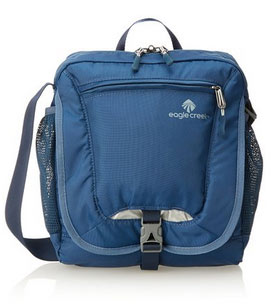 Remember Trapper Keepers? They kept all of your notebooks and school papers and pens organized so you knew just where to find everything.
Well, the Eagle Creek Travel Gear Guide Pro is like the Trapper Keeper for scattered, harried travelers. There are special pockets for everything so that you can get your hands on your cell phone, sunglasses, airplane tickets, passport or keys without digging through a deep bag. I'd be lost without it! Or at least, my wallet would be.
Gifts for the Vagabond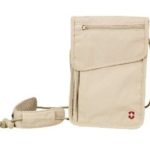 Got a budding international traveler on your list? Three of my favorite travel accessories of all time are also incredibly inexpensive. One is my Victorinox Security Pouch, purchased ten years ago for a trip to Belize and used dozens of times since. It has pockets for my passport, dollar bills, coins and credit cards, boarding pass, and hotel room key. Best of all, it can be easily slipped under a dress or button-up shirt for total security.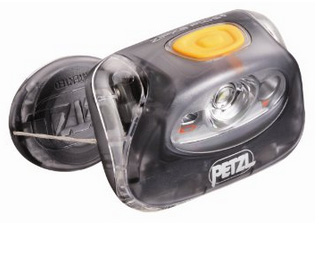 I adore my headlamp, and I'll bet the traveler on your list will, too. It's the Petzl Zipka Headlamp, and has a stretch cord so it can quickly fit on your head or around your wrist. When collapsed, it slips right into my pocket. It's bright enough to read by in a shared hostel room, to to light the path in front of you on a dark street.  To be honest, I keep this thing in my purse almost all of the time (it fits in the palm of your hand) and always when I travel. The LED bulb lasts for ages; I've never had to replace mine.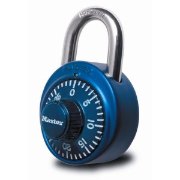 Every backpacker needs a good padlock for keeping valuables secure in hostels and guesthouses. I love these lightweight, brightly-colored and inexpensive master locks.
Gifts for the Transplant
Do you have a friend new to the Pacific Northwest? Why not help them get acquainted with the mountains, harbor towns, and coastal beaches with gifts that help get them started traveling locally? Consider a gift certificate for a 1-night stay at your favorite B&B. You can also purchase gift cards to Amtrak Cascades, which travels from Vancouver B.C. to Eugene, Oregon.Also, check out the dozens of awesome travel gifts you could win over at Passports with Purpose, where every $10 donation gets you an entry into a raffle for the prize of your choice. Local prizes include two nights on San Juan Island, stays in several different luxury hotels downtown Seattle, a Portland Perks travel package, and more.
Happy Holidays and Gift-Giving!