Happy Friday! And more importantly, happy summer. The July 4th weekend is cause to celebrate our American independence, sure. But here in the Pacific Northwest, we double our celebratory capacities this weekend. See that yellow ball in the sky? July 4th marks our unofficial start to summer. Time to fire up the grill and get that basil into the ground, peeps! Well, maybe. As I type this, I am swathed in fleece. Oh, well.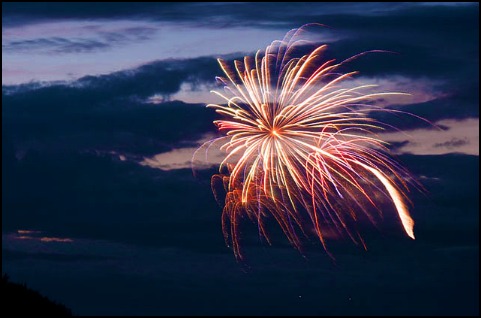 Photo by Michael McKee
Here's what's goin on.
1. Washington State Tourism Office closes. If you picked up a newspaper this week, you may have read the bad news that has (finally) garnered mainstream media attention. The publicly-funded Washington State Tourism Office is closing its doors. Well, the doors are already closed. As of yesterday. And that means no public dollars will be involved in the effort to market Washington as a destination to travelers both near and far. I previously wrote about the closing of the tourism office and my concerns around the privatization of state tourism, so I won't get into all that here. Seattlest had a clever spin on the news, and my lone comment on that post pretty much sums up my feelings on this topic at the moment. Stay tuned – you will undoubtedly hear more from me about this as the privately-organized "Washington Tourism Alliance" gets underway. I am joining the alliance as an individual member, and I encourage all local recreation organizations, travel journalists and small businesses concerned about promoting sustainable tourism to do so. Sustainable tourism needs our voices to be at the table. An individual membership is $25.
2. Hike with caution this weekend. Heading out into the Great Outdoors this 3-day weekend? From BC to Central Oregon, mountain snow levels are unseasonably low. Like, the snowmelt is a good 6-8 weeks behind schedule this year.  Please keep this in mind when planning your mountain trips. So many mid-elevation trails are still under deep snow. Melting snow creates hazards like snowbridges that can collapse under your weight, or streamflows too high to safely cross. Washington Trails Association has a comprehensive guide to safe exploring in this wacky weather season. They've also found some great snow-free (and patriotic!) July 4th hikes in Washington for us. Last but not least, state recreation lands in Washington state require your vehicle to have a Discover Pass as of today, July 1.
3. I was born in a small town. And no one celebrates the Fourth of July like small town USA. Hands DOWN, the biggest and craziest July 4th celebrations are in small towns in Alaska. No? You've been there over the 4th, you know what I'm talking about, right? Parades that last all day, the drinking starts at 8am, cannons going off every hour. It's nuts, in a really incredible sort of way, and especially as an out-of-town visitor thrust into it all. If you're stuck here in the lower 48, well, you can still get your small-town 4th on. The Oregon Coast lets its star-spangled banner fly high. Yakima gets its patriotism on with pie-eating contests and 20 minutes of fireworks. The beautiful Fort Worden State Park in Port Townsend does it right with fireworks over the water and plenty of live music, AND you won't need a Discover Pass to join the festivities – this event was grandfathered in! Got a great suggestion for some small town patriotism this weekend? Leave it in the comments – we'd love to hear about it.
4. Lavender, lavender everywhere. A whole slew of lavender festivals are coming in the next few weeks. Idaho's largest, the Lakeside Lavender You-Cut Festival in Nampa is July 9 and 10 on the shores of Lake Lowell. The Sequim Lavender Festival is July 15-17, and includes a street festival with crafts, music and food. You don't need to wait around for a festival to love the lavender, though. One of my fave lavender farms is Lavender Wind Farm on Whidbey Island, and you can stop by their farm every day, all summer long.
5. Sandwiches in Seattle. I am smitten with Nancy Leson's ode to Seattle sandwiches in the Seattle Times today. As a fifteen-year resident of jet-city and a sandwich fiend, I thought I knew a thing or two about where to find about Seattle's best sandwiches. Nancy's piece pretty much kicked that notion off the table. Paseo? Check – used to live a block away. Honey Hole? Ditto. But I've never set my vegetarian foot in Tat's Delicatessen or Lecosho, Picnic or Sage Cafe. For the best picks at these and dozen's more, read this now.