The Oregon Coast is dotted with fantastic destinations, from Astoria at its northern tip to Brookings down near the California border. So what makes Bandon so special? World-class golf courses, gorgeous protected beaches and historic "old town" with cute shops, a dozen art galleries and glass art studios, and tasty restaurants.
Do you like historic lighthouses? The Bandon area has two of the best, one you can get up close to. Bring the kids – there's fun here for the whole family, from touring a cranberry bog to a wild animal safari park. And don't forget your binoculars for spotting seabirds and seals from the seastack-studded coast. Best of all, Bandon is affordable — read on for ways to enjoy this unique seaside town on a budget.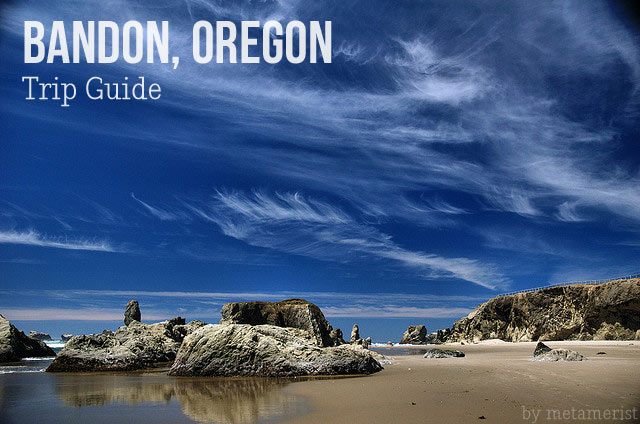 __________________________________________________________________________
WHAT TO DO
Play Golf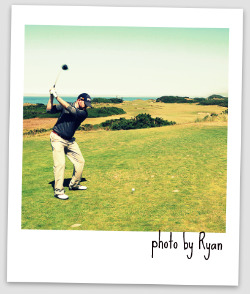 Bandon Dunes Golf Resort

57744 Round Lake Rd Bandon, OR (888) 345-6008 /
bandondunesgolf.com
I'm not much of a golfer and wouldn't know an "award-winning golf course" if I was standing right on it. Still, I'll make a good guess as to one reason why three of the public courses at this resort are ribbon-worthy and considered the best in the world. The views! Choose from the Pacific Dunes, Bandon Dunes, Bandon Trail, and Old Macdonald courses, and pay a pretty penny during the summer months for an 18-hole round ($275!). Save these courses for dry winter days and pay around $100.
Bandon Face Rock Golf Course (formerly Old Bandon Golf Links)

3235 Beach Loop Dr SW Bandon, OR (541) 329-1927 / 
more info
Great golf doesn't have to be expensive! Take a trip back in time with their hickory-shafted Old Tom Morris golf clubs from the 1880s, and Gutta Percha golf balls. Pay just $18 for 9 holes on this scenic, 2,200-yard links course just outside of town. Free for the first child under 15 and half price for additional kids.
________________________________________________________________________
Hit the Beach
Sandy dunes and wave-sculpted monoliths await as you head out on Bandon's Beach Loop Road. Stop as often as you like — at Coquille Point for a short beach walk, at Face Rock State Scenic Viewpoint to see a famous seastack that resembles a face looking skyward, or at Devils Kitchen for a view of Haystack Rock. Bring binoculars – you may spot nesting birds on the seastacks, including the cute and comical Tufted Puffins that nest here. Read on for some other great places to spend a lovely morning in Bandon.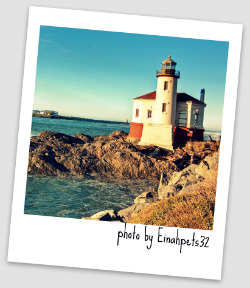 Bullards Beach State Park
Coquille River Lighthouse (541) 347-3501 /
website
The historic lighthouse, built in 1896 and in use guiding boats through the river mouth until 1939, is one of many reasons to visit Bullards Beach State Park, across the river from old town Bandon. Get a guided tour of the lighthouse May – October. Explore the park's 4.5 miles of open beach by foot or mountain bike. Bullards Beach State Park is also popular for both clamming and crabbing.
Bandon Marsh National Wildlife Refuge
83673 North Bank Lane Bandon, OR (541) 347-1470 /
website
Tidal salt marshes are wildlife magnets, and this one just north of Bandon on the mouth of the Coquille River is no exception, attracting species from northern harrier to coho salmon. Avid birders flock to Bandon because of its rich habitat for a variety of bird species, especially during the spring and fall migrations.
________________________________________________________________________
Eat Cranberries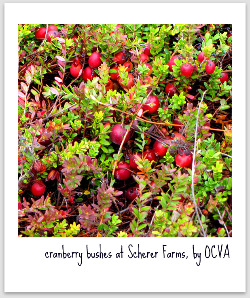 Oregon is the largest producing state of cranberries on the west coast, and many of those antioxidant-rich red lovelies come from the Bandon area, where a mild climate and sandy soils help this crop thrive. You can see cranberry bogs along US Hwy 101, and some of the farms give tours during October, or harvest time. Independent cranberry growers are struggling in the recent economic downturn, giving us visitors all the more reason to pick up our fair share of cranberry goodies when we visit the Bandon area.
Bandon Cranberry Festival

website
Bandon is so proud of its cranberry heritage that it hosts an annual Cranberry Festival each fall (September 12-14 in 2014). Celebrate the coming harvest with crafts, food, music and a parade.
________________________________________________________________________
WHERE TO STAY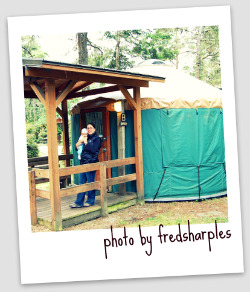 The Yurts at Bullards Beach State Park

Reservations: (800) 452-5687 /
website
Oregon State Parks' yurts are a steal at just $40 a night, and a serious step up from tent camping. These circular, domed tents are made of extra-heavy, durable canvas and have spacious, furnished, heated interiors.
Bandon Inn

355 Hwy 101 Bandon, OR 1 (888) 526-0209 |
Reviews and Book a Room
Set on a bluff overlooking Old Town and the marina, Bandon Inn has comfortable and spacious standard rooms and suites starting at $79, a very good value. You can walk to Old Town and the beach from here.
La Kris Inn

940 Oregon Ave Bandon, OR 1 (888) 496-3610 |
lakrisinn.com
 |
See reviews
La Kris is a motel with some extra touches that make it a good value, like an in-room fridge, microwave, and DVD player, and a very friendly proprietor who will gladly give you great recommendations on how to spend your time in Bandon. Some rooms are more updated and decorated than others – view the rooms if you can. It's a ten minute walk to old town Bandon.
Compare reviews and prices on all places to stay in Bandon.
________________________________________________________________________

WHERE TO EAT
2 Loons Cafe
1130 Baltimore Ave SE (541) 329-0691 |
more info
You have to hit this place for weekend breakfast or brunch, as that's the only time they're open. Everything is homemade, much of it made to order so bring some patience in the busy season–you'll be rewarded with perfect eggs benedict and huevos rancheros. In a hurry? Get the always-delicious homemade quiche of the day.
Minute Cafe
145 N 2nd (541)347-2707 |
more info
It takes more than a minute to get your food, but you won't mind. This diner-style restaurant is packed most mornings with locals catching up with one another, and we found them happy to talk with us, too. Breakfasts are mostly basic, with some fun pancake options tossed in.
Bandon Baking Company and Deli
160 2nd Street
(541) 347-9440 /
website
Baked goods from scratch, from bear claws to cookies. Great coffee, homemade soups, sandwiches and bagels, too.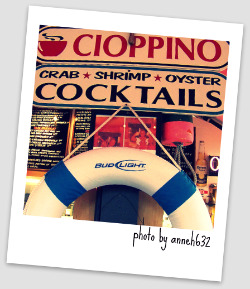 Tony's Crab Shack
155 First Street Bandon, OR (541) 347-2875 |
more info
Fresh and fabulous seafood on a budget! The fish tacos are terrific, their cioppino even better.
For a splurge, try Alloro Wine Bar for excellent food and an imaginative menu.
        ________________________________________________________________________  
WHERE TO SHOP
Bandon Sweets and Treats

255 2nd Street Bandon, OR (541) 347-7072  
You can't skip this place if sugar has any welcome place in your life at all. Saltwater taffy! Cranberry goodies! Over 150 jars of different kids of candy!
Mother's Natural Grocery
975 2nd St SE Bandon, OR (541) 347-4086 /
website
A small organic grocery with a yummy vegetarian deli and nice eating area inside. Come here for bulk items, natural cosmetics, vitamins, and produce.
________________________________________________________________________
GETTING AROUND
Bandon lies on the southern Oregon Coast on Highway 101, just south of Coos Bay. See map + directions from Portland.
A car will come in handy for exploring the various public beaches the stretch the coastline here for miles. In Bandon proper, most of the attractions are centered in Old Town Bandon, its downtown core, and there are many hotels and bed and breakfasts within walking distance to Old Town. Rent a mountain bike at South Coast Bicycles (541) 347-1995.
________________________________________________________________________
MORE TRAVEL TIPS
Planning a walk on the beach? Keep an eye on the tide table.
More information: Bandon Chamber of Commerce, (541) 347-9616. Stop at the Chamber's office at 300 Second Street on your way into town for a detailed map and personalized visitor information.
Special thanks to Julie Miller at the Bandon Chamber of Commerce for all the wonderful travel advice she gave us when we visited Bandon by the Sea.