"The last year has been painful," a Seattle B&B owner recently told me. "I need more business." I don't doubt it. I'm traveling less, and I'm guessing a lot of others are, too.
It's too soon to tell if the Northwest's travel slump will start to turn around this summer, but plenty of people are hopeful.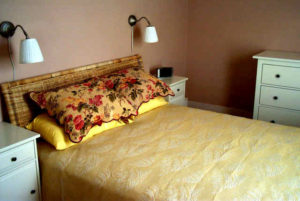 The economies of Washington, Oregon and British Columbia depend on tourism dollars to fuel job growth and tax revenues. In Washington state alone, tourism provides over 147,000 jobs and generates over $95o million in local and state tax revenues. And while there is no doubt the global economic recession has curtailed travel spending for both businesses and private households, it's not yet clear whether the travel budget purse strings have been loosened, despite some hopeful signs of recovery.
For the local budget traveler, this may be viewed as good news. Recession-era lodging rates make weekend excursions more appealing and budget-friendly. Take this post on Budget Travel this week; evidently Seattle hotel room rates have averaged $63 a night this year so far, down 8 percent from last year, and down 17 percent from a couple of years ago. This piqued my interest, and I did some research on Priceline and Hotwire to check out current rates. Looks like you could score a room at the Doubletree by the airport for as low as $40, or the Holiday Inn at Seattle Center for just $58. (See my previous post about scoring good hotel rates online).
This led me to wonder how small, independent inns, many which operate on a shoestring anyway, are faring as they face a third summer of travel woes. Though it's not unusual for large hotels to be agile in changing their rates based on demand, we've even noticed a handful of B&Bs and vacation rentals slashing rates or offering special packages or discounts. One of our favorite places, The Garden House on Orcas Island's Doe Bay, continues to promote a recession reduction that is 8.5% off your stay. The Corner House in Seattle's Capital Hill neighborhood, an owner-occupied bed and breakfast guest house with rates $79 – $99 a night, guarantees their rates are the lowest for comparable amenities (queen bed, private bath, full breakfast, parking, WiFi, and tax included) within two miles of Pike Place Market.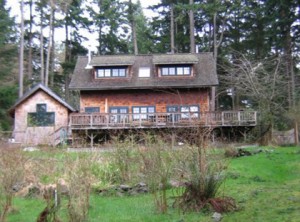 Still, accommodations whose rates are low to begin with, serve a niche market, and support each other with referrals might find their vacancy rates comfortably low, even in the recession.
Terry Rusinow runs the Everett Street Guesthouse & Cottage in Portland ($70 – $100/night), and had this to say about the economy:  "In terms of how the "downturn" has affected my business, I don't really think it has.  I would say that 70% of my guests are here visiting their grown children and grandchildren, and they're not putting off their trips because of the economy. I also get lots of referrals from other small guesthouses and b & b's, and I do the same for them, so that gets the place filled as well."
And for some, there's even a bright side.  Our weak U.S. dollar has brought foreign tourists from Europe who are used to staying in B&Bs. They enjoy the added value of breakfast and the local information from the proprietors. Take Julianne and Oliver, who own The Corner House in Seattle. Julianne recently told me: "What I've noticed in our brave new world is that we attract many more young people, many more tourists, many more foreigners from many more countries. The dollar has been low; young folks around the world are very internet-savvy; they're willing to experience the US beyond New York and Florida. We love our new international visibility."
Photos: Top, a room at The Corner House in Seattle. Bottom, the Garden House on Orcas Island.