Any visitor to the Pacific Coast in spring, winter or fall should be prepared for storms. Bring clothes for any weather, especially warm layers and rain gear, and be ready to call it a day and stay indoors if the storm gets severe. But that's part of the fun, just be sure you're well-stocked with board games, good books, and DVDs.
Here's our list of storm watching essentials. Want to know where to stay? We've got that, too. Here are great places to stay for storm watching in Oregon, Washington and British Columbia.
Essential #1: Good Rain Gear
Make sure you've got the goods to waterproof yourself and your loved ones from head to toe. This is important because in a storm off the ocean, the rain very well might come sideways.
Rain Jacket
This is where you want to invest the most money – into your rain jacket. Get one that fits well over layers, has a hood, and cinches at the wrists to keep rain from getting up into your arms. Zippered pockets are nice for keeping keys and wallets dry.
I love the Patagonia Torentshell Rain Jacket ($129) because it is reasonably-priced (for Patagonia!) and fits great. I also love that the neck is fleecy-lined and the material does a great job at stopping the wind, keeping you warm and dry. Here's a tip – opt for a bright color like red, orange or bright green that will pop out against the dreary, stormy landscape in your trip photos.
Top Pick: Patagonia Torentshell Rain Jacket  Women | Men | Boys |  Girls
Rain Pants
It often rains sideways on the coast, so if you're out exploring you'll want rain pants to protect you against both rain and wind. You'll be most comfortable in a breathable waterproof fabric. For the price ($95), the Marmot Precip Full-zip Rain Pants can't be beat.
Rain Boots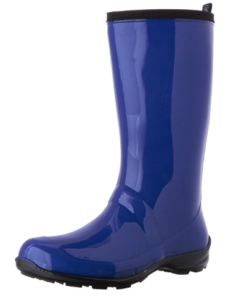 High rain boots with good traction are a must for exploring on a wet, rocky beach. My favorite women's rain boot is made by Kamik, and it comes in a plume of gorgeous colors. The insulated lining keeps your feet and lower legs warm, and the traction is as good on wet beach rocks as it is on wet city pavement. Their kids' boots are great, too, and come in bright, bold hues.
Kamik Men's Hunter Insulated Rubber Boot 
Essential #2: Common Sense and Safety Stuff
Winter storms tend to toss and churn the ocean around pretty violently, and this can result in unpredictable wave heights. Storm watching season is generally November through April on the coast, and these months also happen to be when "sneaker waves" are most likely to occur. These are waves that travel further onto the beach than ones before it, and if you are standing pretty close to the water line when they hit you can be knocked down and even pulled out to sea. We were recently surprised by a sneaker wave on the Washington coast this past November, and although we were able to run out of its reach in time, I realized we were fooled by the low tide line and had walked much too close to the surf's edge (especially for my son who did not run when we yelled "run!" – he just froze! We had to scoop him up, and it was a too much of a close call for our comfort zone.)
This scary sneaker wave experience reminded me to:
(1) stay well away from the water line in winter months while walking along the beach
(2) never turn your back on the ocean and keep your eye on the surf to anticipate larger waves that may be headed your way
(3) supervise children very closely, holding onto their hands or at the very least staying within an arm's reach of them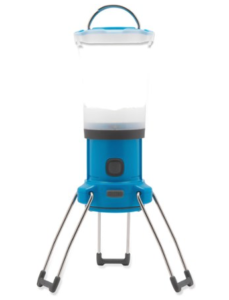 You will also want to have tide information with you so that you know when the tide will be out and you can more safely explore. You can find tidal information online here. And don't forget to track incoming storms at weather.gov.
Storms can result in power outages! I know, this is common knowledge. But sometimes, people aren't prepared. See, on our last two storm watching adventures on the Pacific Coast, we had to deal with power outages. Many coastal accommodations are used to this and will provide necessary provisions in the rooms, but not all do. To be safe, pack your own flashlights. It's also a great idea to have a bright lantern that you can set on a table or hang from the ceiling so that you don't have to hold a flashlight in your hand for hours and hours. Check out the compact Black Diamond Apollo Lantern ($50) which will illuminate a whole room and doubles as a super bright handled light for a walk on the beach. (In fact, it will triple as your new favorite camping lantern come summertime). More affordable and still serviceable for a brief power outage is the Coleman Micro Packer LED Lantern ($12).
A battery-powered AM/FM radio will come in handy if you lose electricity. In more remote areas of the coast you may not have reliable cell phone service. We pack long-range, weatherproof  walkie talkies in case of emergency.
Essential #3: Fun Stuff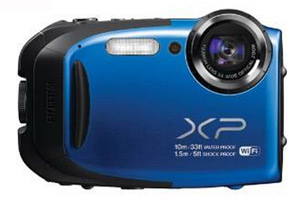 Though you'll want to snap some pics of the wild storm, you won't want to ruin your smart phone or SLR in the process. Trust me. I once propped my digital camera up on a beach rock to capture an incoming wave. I misjudged the wave's velocity and pulled my camera away just a moment too late. The wave swept over it, and it was ruined!
For around $100, you can pick up a quality digital camera that is completely waterproof. Check out the Fujifilm XP70 16 MP Digital Camera with 2.7-Inch LCD.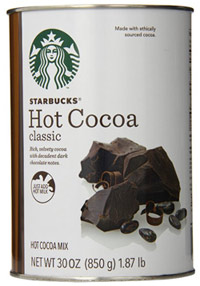 Storm watching usually means you'll be hunkered down in a room or cabin for a few days, so you'll want to have lots of comforting food and snacks to ride out the storm. Hot cocoa is, of course, an absolute essential. If our cabin has a kitchen we like to make a big pot of chili for dinner. For a coastal breakfast, try these easy, cute sand dollar pancakes.
And whatever you do, don't forget to bring a great board game!