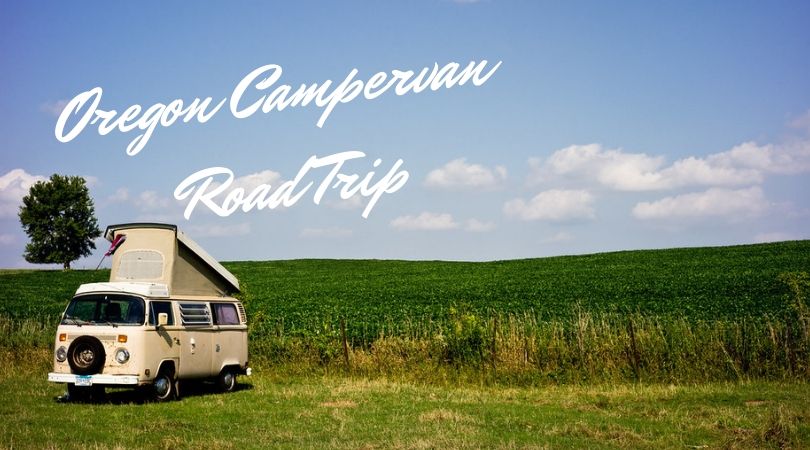 Want to rent your own campervan to take the camping road trip I describe below? Browse camper vans, RV's and travel trailers that you can rent by the night at Outdoorsy. Check out Vagabond Vans which offers converted camper mini vans, Go Camp Campervans for cool pop-up VW Vanagons and Eurovans. 
Dear TripFinder,
Q: Hey there!  My fiancé and I are headed to Oregon to elope in April,  we are renting a camper van in Portland! Any recommendations on route and must sees? I was thinking a mix of woods/coast?  
– Nicki

Dear Nicki,
Congrats on your engagement and uber-cool upcoming honeymoon! What a cool trip, and perfect season to do it.
In spring, you won't have as much a need to make advanced campground reservations as you would in summer– that's when they are essential if you want electrical and water hookups. This gives you some flexibility on planning your itinerary, though reservations are never a bad idea. All three of these campgrounds (see below) have both tent sites and hookup sites for RV's, and in a camper van you could theoretically choose either.
My idea for your perfect week-long Northwest camping road trip is to visit three distinctly different regions to sample the best of Western Oregon, making your way from east to west: (1) the Cascades (2) Wine Country and (3) Oregon Coast.
Oregon Cascades: Silver Falls State Park (503-873-8681)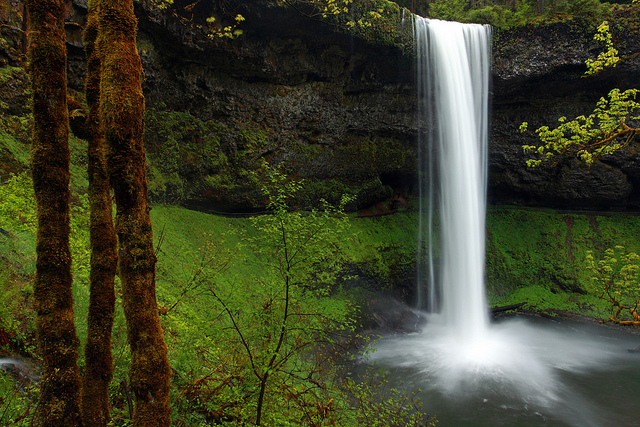 Oregon's largest state park comprises nearly 9,000 beautiful acres on the west slope of the Oregon Cascades. And by "cascades" I mean mountains… and waterfalls. Lots of waterfalls. The park itself is one of the Northwest's finest, with miles of hiking and paved biking trails, stunning rain forest habitat including old-growth forest, and spacious, beautiful campsites. The Trail of Ten Falls (aka the Canyon Trail) is a seven-mile walk that takes you past ten majestic waterfalls, some as high as 100 feet. At four of the falls you can actually walk behind them and feel the spray.
Willamette Wine Country: Champoeg State Heritage Area (503-678-1251)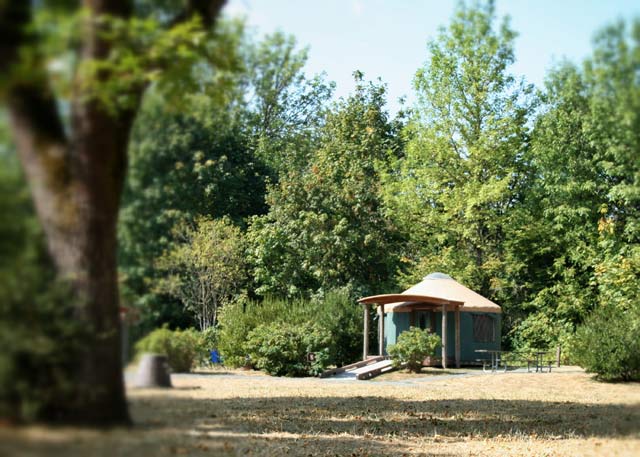 We love this campground in a prairie-like setting in the heart of Willamette Valley wine country just southeast of Newberg (about 30 miles from Portland). From your campsite you can set out on bikes along the Willamette Valley Scenic Bikeway which winds its way south towards Salem and beyond, passing through rolling hills and by scenic vineyards–bike to Willamette Mission State Park and back for a day trip, stopping at wineries to taste Pinot Noir along the way.
Oregon Coast: Cape Lookout State Park. (503-842-4981)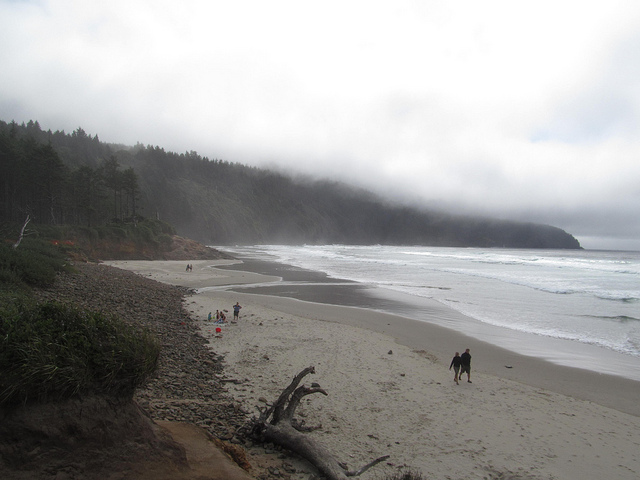 The coast is dotted with awesome state parks you can camp at; this is our favorite, and campsites are plentiful. The cape is a steep-cliffed promontory and the park also includes a sand spit that juts out nearly two miles into the Pacific Ocean, sheltering the waters of Netarts Bay, one of the best crabbing and clamming locales on the north coast (you can get a shellfish harvest license at any local marina). This is the wild beach in all its glory for beachcombing, paragliding, whale-spotting and birdwatching. When you tire of the beach, more than eight miles of hiking trails take you through lush old-growth coastal forest.

Hope this helps!
Got a burning travel question? You ask, we'll answer.
Photos: VW pop up van photo by brnpttmn. Silver Falls State Park by Ian Sane via Flickr Creative Commons. Beach at Cape Lookout by Doug Kerr via Flickr Creative Commons.