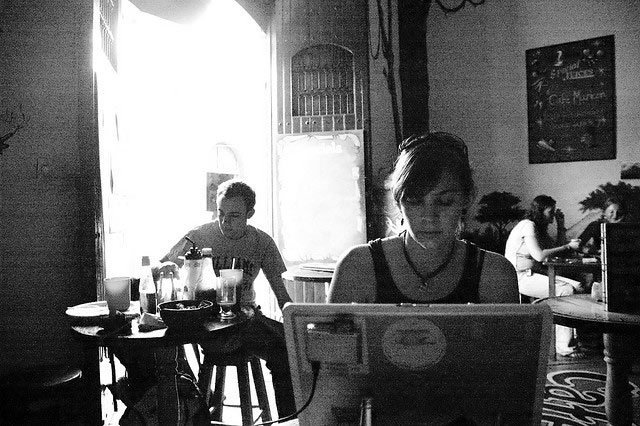 In many cities and towns throughout the Northwest, from Astoria to Victoria, a hostel is your most affordable overnight option. The thing is, the mere mention of the word hostel sends some people ducking for cover under a plush down duvet at the (expensive) B&B up the street.
Is the bad rap legit? Sure, sometimes. Not all hostels are created equal. Like all types of lodging, some are nice and a great value, and some are just horrible. And stinky. And crowded. But you shouldn't shun a particularly good hostel JUST because it is a hostel, or you will only be shortchanging yourself.
What is a hostel?
In the most general terms, a hostel is an inexpensive place to stay with only the most basic of services. Most hostels offer bunk beds in dormitory-style rooms with shared baths. Increasingly, you can find hostels with private and family rooms, some even with private baths. There are unexpected perks, though. Most hostels offer services that you won't even get in a hotel, like a free continental breakfast, free wifi, and shared kitchen facilities. And, whether your hostel is in Portland or Prague, your hostel stay will almost certainly put you in touch with travelers from around the world.
Are There Hostels in the Pacific Northwest?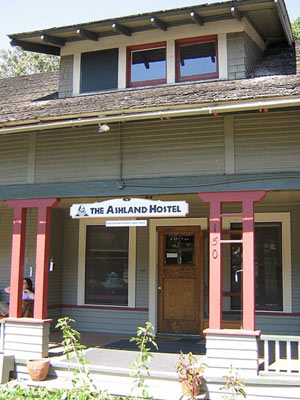 Yes! Hostelling International (hihostels.com) operates several hostels in our major cities, including Portland, Seattle, Vancouver, Victoria, Whistler, Nanaimo, Tofino and more. Most of these have private rooms available for couples or families.
There are independently-run hostels throughout the Northwest as well. A few of our favorites are the Ashland Hostel (within walking distance to the Oregon Shakespeare Festival) and the Bingen School Inn Columbia Gorge Hostel. We're also fond of the Toad Lily House in Port Angeles and the Seaside International Hostel in Seaside. Great hostels are everywhere, it just takes a little work to find them.
We've compiled seven handy tips for hostels that just might inspire you to try one on your next trip out of town.
1. Opt for a private room.
Unless you are 20 years old or really enjoy being lulled to sleep to the sound of someone snoring, you might want to seek out hostels that offer private rooms. Most of them do. Naturally, this option is more expensive; while a hostel dorm bed typically runs around $20, a private room costs $35 -$70. It's still a cheap sleep in my book and much more comfortable than a bunk.
2. Book early.
The thing with private hostel rooms is, they nearly always book out for days, or even weeks, in advance. Private rooms at Hostelling International's Jericho Beach retreat in Vancouver BC are probably booked up for this summer. Their Hawthorne district hostel in Portland books out private rooms on weekends about one month in advance.
3. Find testimonials.
The best way to gauge whether a particular hostel is going to meet or exceed your standard of acceptability is to read actual reviews from people who have stayed there. Check out testimonials at Hostelworld, Hostelz.com, Hostels.com, and Trip Advisor. It's also a good idea to compare different hostels in the same city. For example, the Portland Pensione has just a 54% rating on Hostelworld, while the HI Hostel on Nob Hill has an 86% rating… definitely numbers to pay attention to.
4. Location, location, location.
Often you will find that hostels are in good, central locations on pubic transit lines. Seattle's Green Tortoise Hostel, set directly across the street from the main entrance to the Pike Place Market, is a favorite spot for international backpackers to the region and great choice if you are relying on public transit and want access to downtown nightlife. Some hostels are tucked away in out-of-the-way neighborhoods, like Hotel Hotel, which is in the heart of Seattle's vibrant Fremont neighborhood. While the location isn't central, Seattle's north-end neighborhoods have fabulous nature and nightlife, so this offers a unique experience.
5. Travel light.
Even if you snagged a private room, your hostel accommodations may be 'cozy,' and the storage available to you could be minimal. As in, a locker. Call ahead to be sure if this is an issue for you, and bring a secure padlock as an extra security measure for stowing your valuables.
6. Bring your own soap, towel and bedsheet.
Yeah, I know I just told you to travel light, but if you want to take a shower, pack a towel. Many hostels don't provide them, and some don't even provide linens, so bring a sheet or your sleeping bag. I have a flannel sleepsack that my sister sewed for me that has a zipper down the side – perfect for hostelling.
7. Be social.
This is a tip for once you arrive at the hostel. You might find your hostel experience will be more fun and valuable to you if you spend a little time talking with and getting to know the other folks that are staying in your hostel with you. I once stayed at a hostel in Mexico City that had guests from four different continents, and I was in awe of their travel stories. If you are traveling solo, you might find yourself some dinner companions this way. And the folks at the hostel's front desk will almost certainly be an excellent source for local tourism information, and will be able to point you towards the best local bar to enjoy a beer.
Photos by Peter Gene, Sabine42.
Become a fan of Northwest TripFinder on Facebook and never miss a post!