I have seven blisters on my feet. Each and every one of them hurts like hell, yet they're all worth it. Over the past few days, I've explored lower Manhattan as if it were my own, on foot. And because it was 90 degrees and horribly humid, I opted for sandals.
I'm in NYC for Travel Blog Exchange (TBEX), the second annual such conference for and by travel bloggers. I had few set expectations, but many desires – a dynamic exchange of experiences, a helpful recharging of cylinders, and a platform for collaborative new ideas in the changing world of travel blogging. I'm still mulling over how the conference stacked up, with its air-conditioned panel sessions and sponsored happy hours (of which there were many, the commonality among them being the high decibel level that almost negated meaningful conversation).There is one panel topic I've got bouncing around in my mind already– storytelling through travel writing. But more on that later.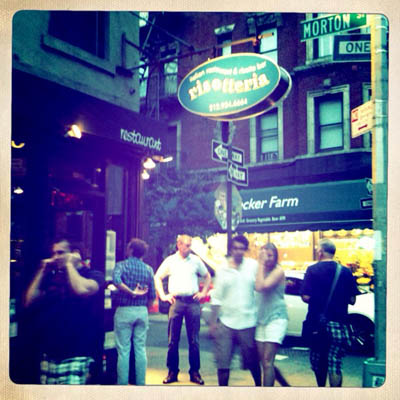 The past few days, in between the panels and the happy hours, I've been exploring my temporary neighborhood, the West Village, and the various neighborhoods beyond that comprise downtown Manhattan. By acts of kindness on the part of a few, I'm able to do this from an actual West Village apartment that I'm sharing with two other Seattle-based travel bloggers in town for the TBEX conference, Pam Mandel with NerdsEyeView and Kelly Goodman with Travellious. These swell digs, complete with sun deck and gourmet kitchen, are thanks to a complimentary arrangement via Homeaway, the vacation rental website. And you know what? Staying in an urban vacation rental is a little like trying a city on for size. Just by holding the little pink key to that flat in the palm of my hand as I walk down Hudson or Charles or Bleeker streets, I can imagine, if just for a day or two, that I actually live here.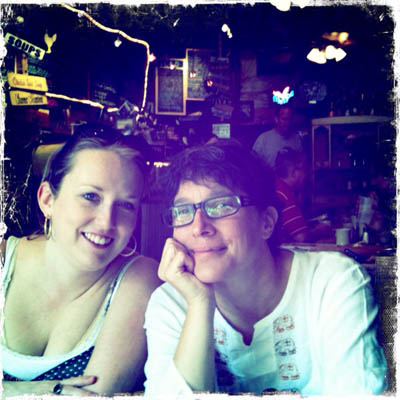 Around the corner from our flat at Bleeker and Cornelia sits tiny Risotteria, a gluten-free corner eatery that serves up dozens of budget-friendly, simple risottos alongside chewy breadsticks with minimalist flair. I ordered mine with parsley and truffle oil. The pared-down ingredients made for a splendid risotto with distinct flavors. Just up the street at Grom, I was served a single ball of melon sorbet in a white paper cup. My gelato place, I thought. My corner bakery. My cheese shop.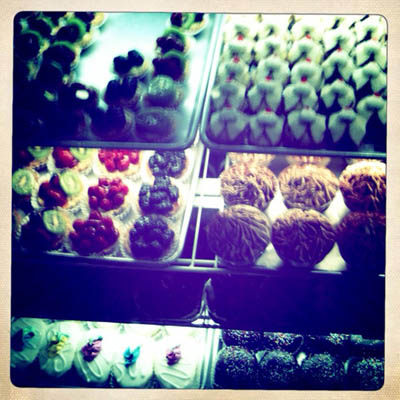 One sweltering night, we sipped cold gingerale out on our deck. "Oh, look girls, we have our own clothesline," said one of us. It hung over our heads, secured to the walls of adjacent buildings. For some reason the clothesline made me happy. Bursts of laughter bubbled up from the restaurant below, and voices drifted from nearby open windows. Through the second story window below us sat an elderly couple playing scrabble at their kitchen table. They reminded me of my grandparents, playing cards. I looked a little closer. It was then that I noticed the couple were buck naked.
Our neighbors, I thought to myself with a smile, if only for a long weekend.