Is it summer yet? Here's a little bucket list of cool stuff going on in the Pacific Northwest throughout the month of #JUNE.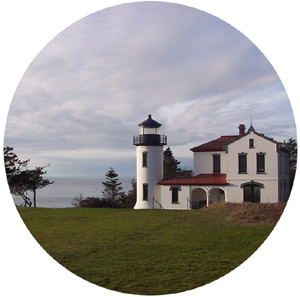 Parks for FREE! In celebration of the great outdoors, both Washington State Parks and Oregon State Parks are free to visit on Saturday, June 1.  Oregon is even offering that night free to campers – read more here. Washington State Parks will also be free next weekend, June 8 and June 9.  All national parks in the U.S. are also free on June 8.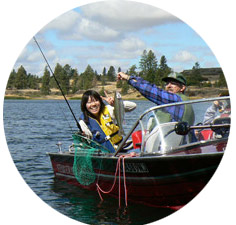 Fish or cut bait! The next "Free Fishing Weekend" in Washington state is June 8-9, meaning fishing licenses are not required of anyone to fish in Washington that weekend. This Free Fishing Weekend is always the first weekend after the first Monday in June. You also won't need a Vehicle Access Pass or Discover Pass to access state public lands that weekend. The Free Fishing Weekend in Oregon is June 1-2.

Celebrate The Goonies in the town it was filmed – Astoria, Oregon! June 7 is officially recognized as Goonies Day in Astoria, Oregon It's the date in 1985 that this awesome, fun movie was released in theaters. Fans of the movie from throughout the Pacific Northwest and beyond come to Astoria-Warrenton to celebrate Goonies Day (June 7-9 2013) and take part in a whole bunch of fun events.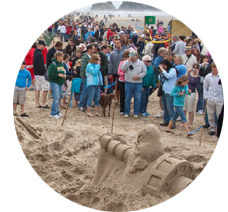 Do you love building sand castles? Got a competitive edge? Check out the Cannon Beach Sand Castle Contest and Festival on June 15. Cannon Beach is a quintessential small beach town with miles of sandy beaches, great shops, good restaurants and friendly folks. And on this one amazing day over 25,000 people show up here and turn its seven miles of beach into an amazing place for three days of sandcastle building, people watching, food, music and fun.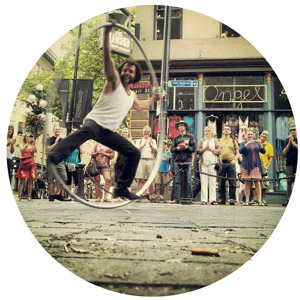 Get into the spontaneous street groove at the Vancouver International Busker Festival, June 29-July 1 on Granville Street, downtown Vancouver. Busker festivals are all about the simple and powerful art of bringing people together from all walks of life, with interactive comedy, hypnotic music and mind-blowing stunts.
photos: Admiralty Head Lighthouse at Fort Casey State Park by Chelsea Nesvig,