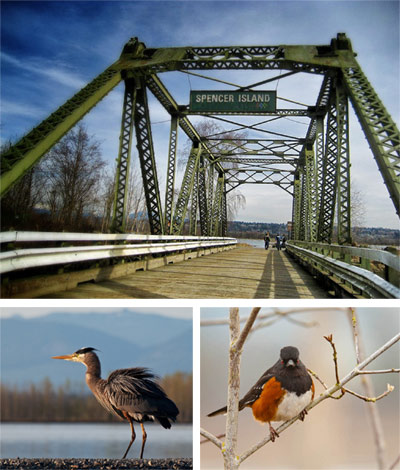 Looking for an easy day trip from Seattle that'll get you up close and personal with wildlife? Go north, to Spencer Island Park in Everett. Whatever the weather, this short hike combines nature with fun.
The Snohomish River near Everett splits here and braids there, creating a tangled estuary. Over time, the brackish waters have been diked and the fertile soils tapped by farmers. The estuary is also home to Everett's wastewater treatment plant, responsible for the unpleasant smell that occasionally lingers in the air here. But among all that change, a 400-acre island of habitat-rich wetlands and dike-top trails sits preserved in the estuary's middle. The 400-acre Spencer Island is bordered by Union Slough on its west side and Steamboat Slough on its east side, which rise and fall with the tide.
The island is co-owned by Snohomish County and the Washington Department of Fish and Wildlife. Snohomish County owns the south half of the island, while WDFW owns the north half. The property line is approximately 1,400 feet north of the bridge. In winter months, there may be hunting permitted on the WDFW land, so take note of hunting seasons and plan accordingly.
See below for driving directions to the area. When you get there, drive past the City of Everett's Langus Riverfront Park (400 Smith Island Road) to one of two parking lots, depending on how long of a hike you're up for.
For a longer hike, park in the lot that sits under I-5. A riverfront asphalt trail departs to the south, winding around the Snohomish River shoreline and then up Union Slough. After 1.5 miles, you'll come to the bridge across Union Slough that takes you onto Spencer Island.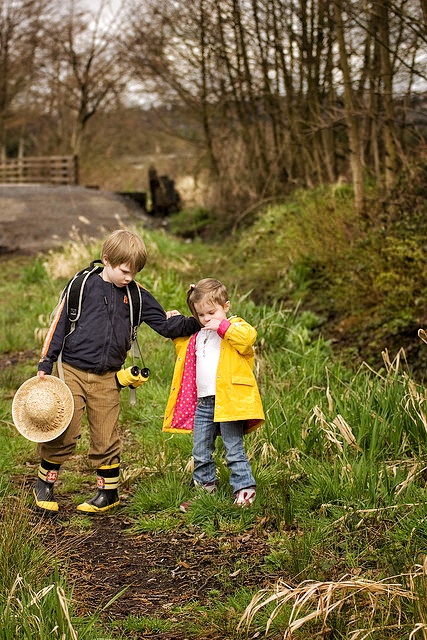 For a shorter hike, continue on the road (4th St SE, also called Brown Road SE) past the I-5 overpass. You will pass a gated entrance on the right to the sewage treatment plant. The road straightens after this, and there is a turnoff on your right to a small parking lot. Park you car here and get back onto the road on foot, following the signs as you walk east about .3 miles towards the bascule bridge (a counterweight drawbridge) entrance to Spencer Island.
Once you are on the island, there are various ways to explore it. The large loop trail that circled the island is presently lost due to some failure of the dikes, so your hiking options are probably limited to in-out routes for the time being. The loop on the island's south portion has also been impacted by dike failure in the past few years. If this changes and construction restores a loop trail possibility, the signage will tell you so.
Spencer Island is known among birdwatching enthusiasts as one of the best places to go birding year-round in the Seattle region. This is thanks to its rich salt and freshwater brackish habitat. You can see as many as 300 species here throughout the year, from herons and diving mergansers to falcons and eagles. Keep an eye towards the brackish water for river otters.
A alternative way to explore this area is by kayak or canoe. Launch from Langus Riverfront Park to paddle 1 mile to Spencer Island.
Getting There
From Everett, go north on SR529 (Broadway) over the Snohomish River; turn right onto 28th Pl NE. Follow signs to Langus Riverfront Park; continue past the park to a parking lot past the left curve in the road (under I-5). Follow the riverfront walking trail to Spencer Island, or walk on along Brown Road SE to parking area near the Everett Waste Facility. Follow road between lagoons to Spencer Island.
No permit is required to access this park.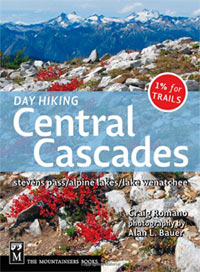 Day Hiking: Central Cascades by Craig Romano, published by The Mountaineers Books

Washington's Central Cascades are both close and remote, offering some of the most accessible wilderness areas for urban Seattleites, with trails no less stunning or enjoyable than those in more distant regions. Day Hiking: Central Cascades includes all the best mountain trails, from Highway 2 to the Icicle River Valley and Lake Chelan. Unlike other guidebooks to this region, you'll find plenty of lowland trails as well, including hikes like Spencer Island.  Compact in size, this is the most up-to-date guide for the area, organized along highways and other travel corridors, and with an emphasis on trails that are 12 miles or less, round-trip, each of them hiked by the author.
photos: Great Blue Heron by armadillo60, Spotted Towhee by tbtalbottjr, kid hikers at Spencer Island by Scott Laird, Spencer Island bridge by trishsnyder.