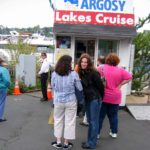 In my state of Washington, the economic recession has hit state budgets extremely hard.  Our state legislature is currently grappling with fixes to fill a $2.6 billion budget gap; this is on top of a $7 billion budget shortfall they dealt with last year. These are big numbers, and they're resulting in big, deep cuts across the board to pretty much any cause or program you could care about, from education to health care to state recreation lands.
Last week, I learned that they're seriously considering deep cuts to the agency called Washington State Tourism. In some proposals, the cuts are so deep that the agency would be eliminated; the Senate supplemental budget includes a more than $3 million cut that would close the office of tourism through 2010, at least.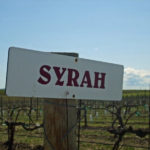 When I learned of this, I was floored. Let's talk about tourism in Washington state for just a moment, shall we?
Last year, tourists spent $14.2 billion in Washington. That was $1.2 billion less than in 2008, a sign of the recession and the "staycation" trend, no doubt. But still – $14.2 billion. In the Seattle area alone, tourism employs over 60,000 people.  Statewide, tourism provides 147,600 jobs — nearly 4 percent of all jobs in the state. Statewide, tourism generated about $958 million in local and state tax revenues.
With the nationwide economy poised to begin its long road ahead to recovery, it would behoove our state to make smart investments in areas that can benefit quickly from that economic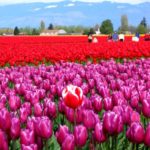 recovery as it happens, especially in areas that can immediately bring in new revenues and create jobs statewide. Statewide tourism tops that list, and it is senseless to make deep cuts to it, and plain idiotic to eliminate the engines for it.
What can you do? Contact your legislators, and do it today, as soon as you read this. Find your legislator here. It's easy to write a quick message to them.  Tell them how much tourism matters to our state and how short-sighted it is to bite the hand that feeds us. We need tourism to grow our state's revenue and get out of this budget hole–it's that simple. Do it for the independent B&Bs nestled among vineyards of the Yakima Valley, the bike rental shops along the shores of Long Beach and the art vendors at Seattle's Pike Place Market.
Thank you.