Ah, spring. You are here. Which means I should be planning our summer travel now.
Despite the uber-organized facade I present (ha ha), I am not much of an advanced planner. And every summer, it gets us stuck.
Once, it was three hours of scouring campgrounds from Leavenworth to North Bend for an empty campsite before finally calling it a night and driving home to Seattle.  Another time, I had to cancel a trip to Vancouver because I'd waited so long to secure a place to stay that there was not a room to be had in town that weekend for under $300.
(Now you're thinking, and I take travel advice from this chick??)
Lucky for me, I learn from my travel mistakes. And lucky for you, I share them! Here's your fortune cookie: Make campground reservations. Now. And here's mine: Plan that June trip to Portland, already!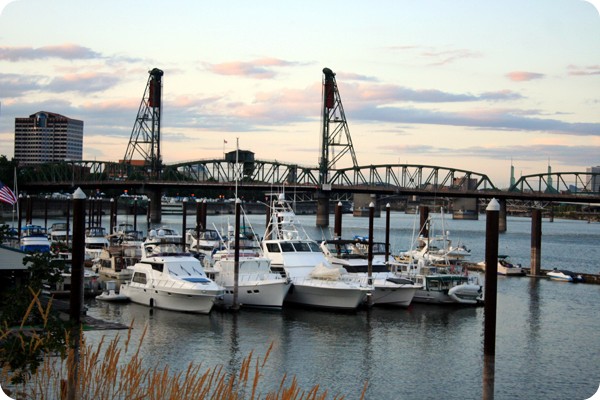 1. Tomorrow begins National Parks Week!  From Saturday, April 21 through Sunday, April 29, all national parks across the country are waving their entrance fees. Here in the Pacific Northwest, most of our national park land is buried under several feet of snow at the moment. So grab the sled or snowshoes and head to Paradise at Mount Rainier, or Hurricane Ridge in Olympic National Park, or Crater Lake.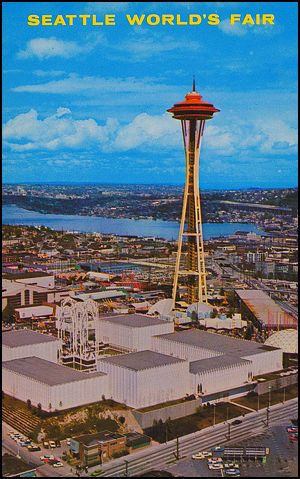 2. Happy Birthday, Space Needle! In 1962, for six glorious months, we imagined the future. It was called Century 21 Exposition, and close to 10 million people made the journey to Seattle for the World's Fair that year. At the heart of Century 21 was the 55-foot Space Needle, where visitors could dine in a 220-seat revolving restaurant while enjoying an ever-changing panoramic view of the fair down below, the city and mountains. This weekend, you can have that same view for just $1 and see the needle in its original color, galaxy gold. Are you as obsessed with the World's Fair as I am? Then don't miss this Seattle Times special commemorative section celebrating the 50-year anniversary.
3. Smithsonian loves Gig Harbor and Ashland. Well, so does Northwest TripFinder, but we're not friggin Smithsonian Magazine! To be considered for Smithsonian's coveted list of the 20 Best Small Towns in America, towns must have fewer than 25,000 people, and the ranking is based primarily on cultural opportunities and experiences.  Congrats to these Northwest towns.
4. Thinking of taking the kids backpacking on the Olympic Coast this summer? Get a virtual preview packed full of handy tips by watching writer Michael Lanza's video documenting his family's recent hike north of the Hoh River. Have no plans to take your kids backpacking? Watch it anyway – it might inspire you. It sure did me! Find more of Michael's stuff on thebigoutside.com.
5. There's just something about meals on wheels in Northwestern cities. Both Seattle and Portland are hosting mobile food celebrations in the next month. Eat Mobile, Portland's annual food cart festival, is Saturday April 28. The event's sponsor, Willamette Week, has lined up 40 of the city's best street food vendors. With your paid admission of $18 you can eat to your heart's content. Even better, proceeds from the event go to Oregon-based and globally-important Mercy Corps Northwest. In Seattle, hit up the Mobile Food Rodeo in Fremont on Sunday, May 6.