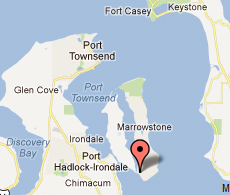 A long time ago, way back in 1792, Captain George Vancouver came to the Salish Sea. He "discovered," he mapped, and he named a lot of things. Like Puget Sound. And Hood Canal (which he actually named "Hood Channel" because, well, it is a channel, but evidently his handwriting was a bit messy and it was misread as "canal.") And Deception Pass, Whidbey Island, Birch Bay… the legacy of that expedition is everywhere. Handwriting issues aside, the captain took a banal approach to naming places (Captain Whidbey circumnavigated an island, so guess what?) Sometimes, his names were just off (if you have seen the sunshine bestowed upon Desolation Sound in BC, you know what I'm talking about.)
But every once in awhile, Captain Vancouver got a little creative. When he approached a smaller island to the west of Whidbey, he thought the texture of the cliff face before him looked somewhat like bone marrow. And this is how Marrowstone Island got its name.
On the southern tip of this island sits a collection beach cottages, appropriately named the Beach Cottages on Marrowstone. Maybe you've stayed there. If you have, I'll bet you've told no one, guarding your favorite seaside getaway cottage like a child guards their secret stash of Easter candy. I know how it is.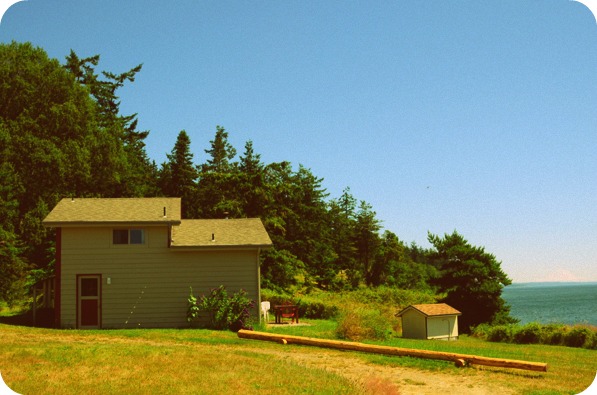 But some secrets must be told.
Marrowstone Island feels remote, but is accessed by a small bridge from the Quimper Peninsula. It's an easy getaway from urban Seattle. The nine cottages are scattered along the beach on Oak Bay. We stayed in cabin #3, which is just steps from the water. A whole wall of windows gave us a panoramic view that stretched from Rainier to the Olympics. Once we settled in, there was no reason to leave. All the cottages have full kitchens and are heated with woodstoves. Ours had a separate bedroom, but some are studios.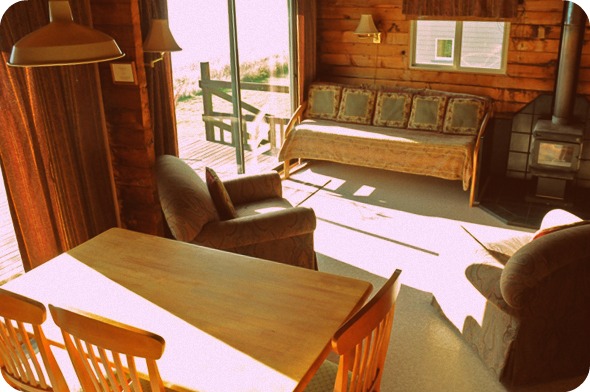 The cottages have been a resort for much of the last century. Our host, Steve, bought the place with his Mom back in the 1970s. Now he runs it with his wife, Allison.  Summers are busy here. Loyal guests will reserve their favorite cottage for days at a time every July and August. Some guests bring their families to the same cottage they vacationed in as children. The resort hosts small weddings (up to 30 overnight guests) and even has a lodge with a big kitchen for such occasions.
The morning after our overnight stay was frosty. I awoke with the sunrise, bundled up, then grabbed my binoculars to peep a flock of shorebirds. Some bufflehead ducks were diving for their breakfast out on the bay.  As the sun came up, we relaxed with hot cocoa out on our cottage's deck, where the panoramic view of the snowcapped Olympics competed with the bald eagle fishing for salmon right in front of us.
In the Area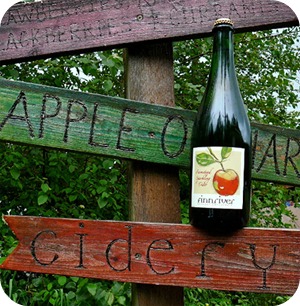 Set aside time for beachcombing on the resort's 10 acres of private tidelands. Just to the northwest is the 142-acre South Indian Island Park, with more waterfront and wetland trails to explore. On the northern tip of Marrowstone is the awesome Fort Flagler State Park (Discover Pass required), the largest of five impressive military installations that were established in close proximity to protect Puget Sound from invaders during times of war. On your way to the island, stop to taste cider at one of the new Quimper Peninsula cideries south of Port Townsend. Don't feel like cooking in your cabin? You'll love nearby Ajax Cafe, where the menu is inventive and ingredients are seasonal and locally-sourced. If you do want to whip up your own meal, stock up on ingredients at the Chimacum Farmer's Market or Nordland General Store.
If you Go
Beach Cottages on Marrowstone Island
Rates: $90 – $190 10 Beach Drive
Nordland, WA
1 (800) 871-3077
beachcottagegetaway.com
   Nature rocks.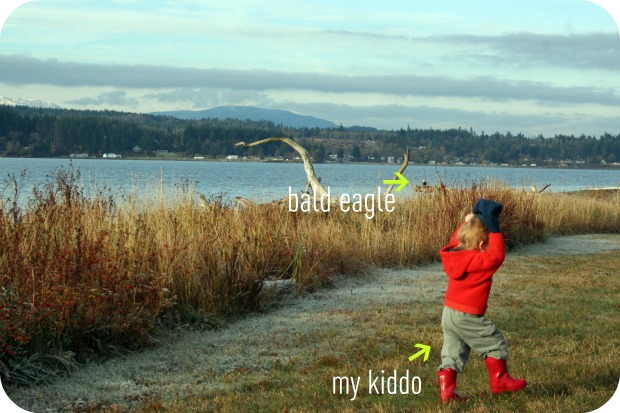 Thanks to the Beach Cottages at Marrowstone for providing many of the photos for this piece, which I made all vintage-looking. And of course, thank you kindly to Steve and Allison for hosting our one-night complimentary stay so that we could experience the cottages. Read a whole article I wrote on exploring the Quimper Peninsula for Washington Trails' May/June 2012 issue.