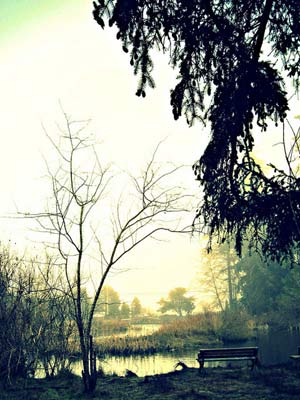 Sechelt Marsh is a brackish oasis for wildlife that live on and migrate along British Columbia's Sunshine Coast.  Common birds like woodpeckers and  red-winged blackbirds are frequently seen and heard, but many rarities have turned up here as well. It's a must-stop for birding enthusiasts traveling along Hwy 101 on the Sunshine Coast.
Getting There: Follow Hwy 101 into Sechelt, BC, then take a right on Wharf Street. The marsh is a few blocks beyond Porpoise Bay Road.
What other bloggers are saying about Sechelt Marsh:
"Many ducks have been spotted including Canvasback, both the Redhead & Tufted Duck, and Blue-winged & Cinnamon Teal."
Read more about Sechelt Marsh at Everything Sunshine Coast.
 photo: Sechelt duck marsh by Jordan Oram.