Road food. When you're on the road, it's what's for dinner.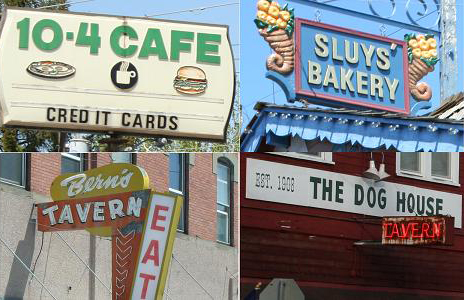 Traveling in the Northwest isn't just about yurts, inns, cabins and B&Bs. One must appreciate the many wonderful, one-of-a-kind cafes, taverns, taco carts and ice-cream parlors to enjoy along the way to your destination. The wide variety of food establishments benefits from the cornucopia of fresh food available locally, as well as from the influence of the various ethnic groups that have settled here.
Test your Northwest road food IQ! Can you identify any of the four fine establishments in the photo collage above? (Hint: they are all in Washington state. Two are seaside, the other two in wine country.)
Photos and collage by my sweet husband, Brian.