It's barely noon when we pull into the tiny town of Union, one of a handful of communities that dot the south shore of Washington's Hood Canal. Above us, periwinkle sky is peeking through clouds, and across the glacier-carved fjord sit snow-capped Olympic mountains.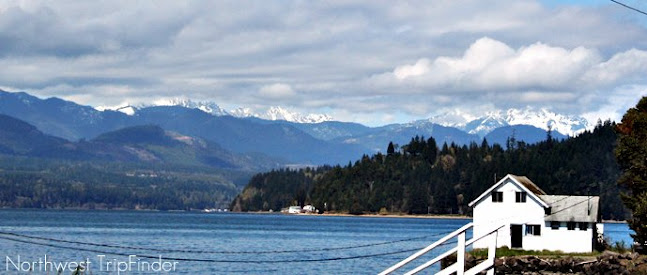 If Union has one thing going for it, it has location. And when it comes to Seattle-area weekenders choosing a destination for their precious summer getaways, location is almost everything.
Union has more going on than its postcard-worthy setting and proximity to Seattle, though. For starters, it has Alderbrook Resort.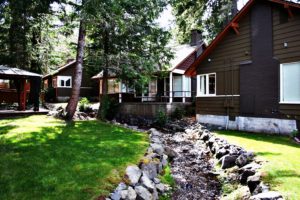 Plopped on Hood Canal's elbow or "Great Bend," Alderbrook is a local institution and has welcomed vacationers on its shores for nearly 100 years. Before there was a road to Union, visitors came by the boat-full in steamers from Seattle and camped in canvas platform tents with woodstoves. Then came Highway 101, hugging the west shore of Hood Canal and providing the path for Puget Sounders to reach the Olympic Coast. Rustic vacation cottages and a lodge were built as the decades progressed. But when the Hood Canal bridge opened in 1961, travelers bound for the coast could bypass this area entirely, and a new calm set in.
A pace of life from the past lures summer vacationers still. That, and the shellfish bounty that the south shore is famous for. Brackish waters provide ideal growing conditions for mussels, clams and oysters. Low tide basically sets the table for dinner.
It's a bit early for check in, so we drive past Alderbrook and continue on around Hood Canal's elbow. We pass Hunter Farms, a popular spot for pumpkin chuckin' from wood-crafted catapults throughout the month of October. I make a mental note to return in the fall; I've never checked a pumpkin from a catapult before.
Our first stop is a tasting room, open seven days a week and as early as 10am. The taste of saltwater blasts my senses as soon as I step out of the car.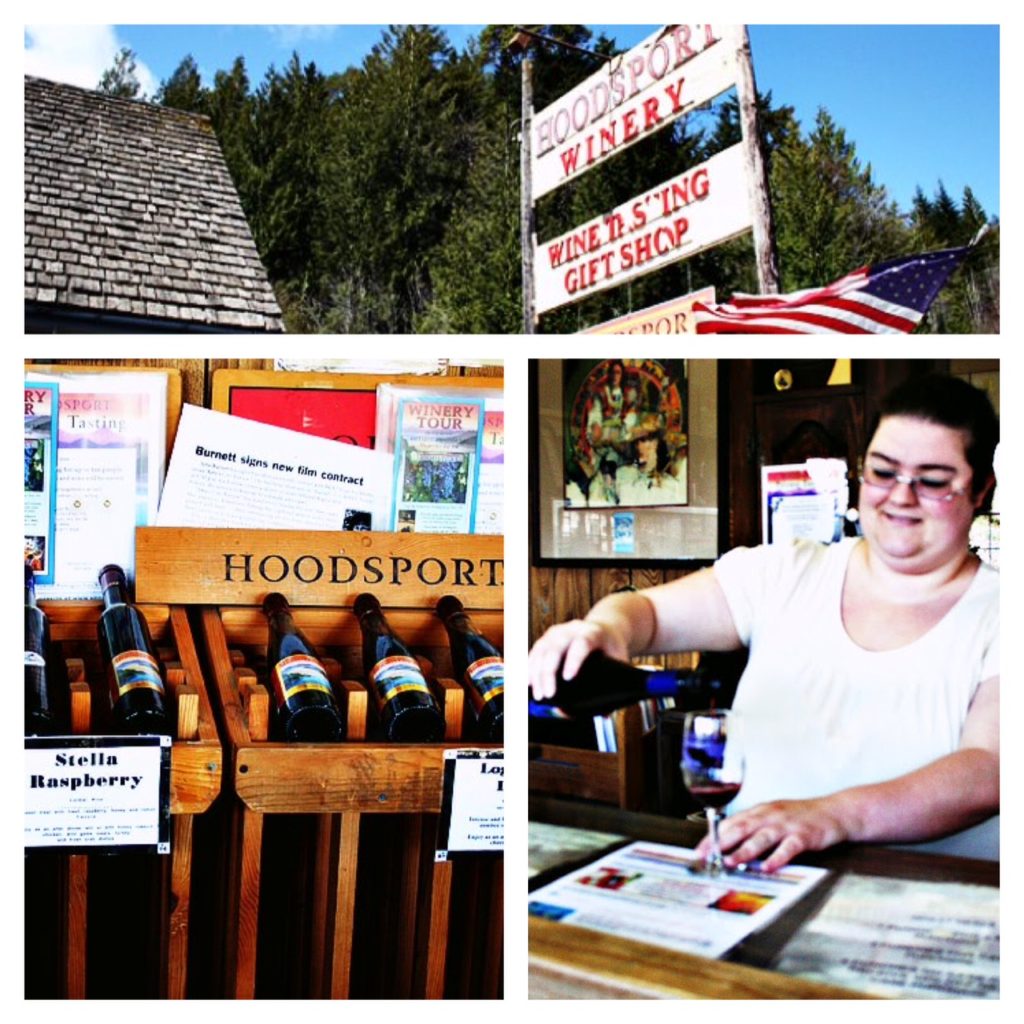 Hoodsport Winery made its first bottle in 1978 and was only the 16th winery in Washington state to do so (there are more than 600 today). The family-owned winery specializes in fruit-based wines, like their creations made from local blackberries and pears. Their grapes come from the Columbia Valley.
After a few sips from my tasting glass, I decide I like the rhubarb wine well enough, but it is true love I feel for the blackberry blended with a little pinot noir.
Lilliwaup is up the road, home of the Hama Hama oyster beds. I want to visit for the town's name alone, plus make a stop in at the 90-year old Hama Hama Oyster Company for a shucking lesson. But Alderbrook Resort calls and our room is ready early. The prospect of relaxing in an Adirondack chair with an early afternoon beer on the canal shore proves too tempting. And besides, I've already decided I'll be eating raw oysters for dinner. No sense overdoing the bivalves.
If Alderbrook was a vacation spot for you in days gone by, you probably won't recognize it today. Purchased by a wealthy Seattleite in 2002, the once-weathered grey inn got more than a facelift. Today's Alderbrook has deluxe accommodations and swanky amenities like an on-site spa and high-end restaurant that specializes in seasonal Northwest cuisine.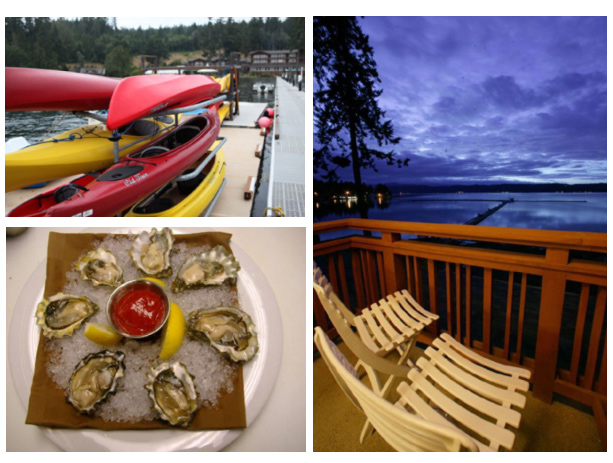 But this is still the south shore of Hood Canal, where families have come for generations to shuck their own oysters, paddle the brackish water, roast marshmallows and relax away sunny summer days. And that hasn't changed.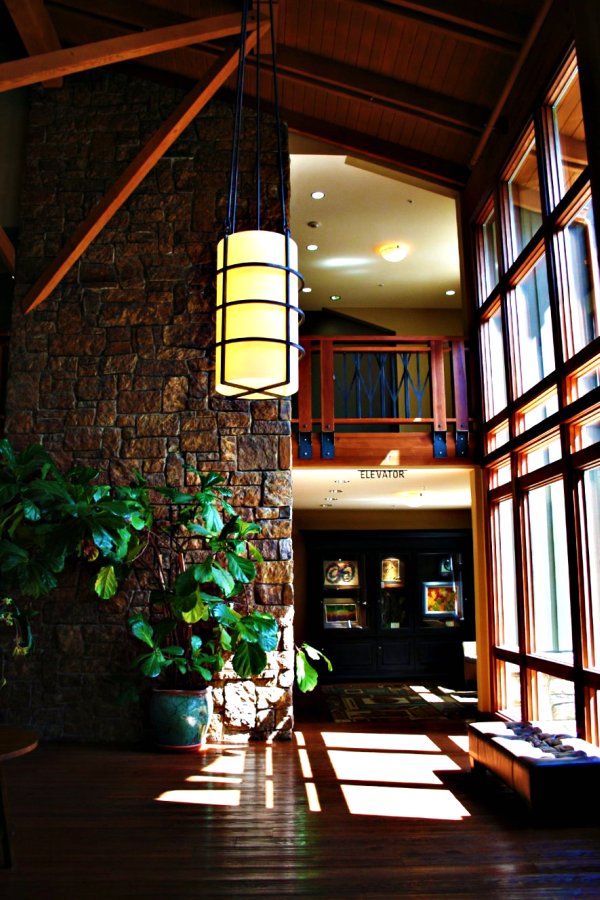 When we arrive at Alderbrook, small groups of people are gathered in the lodge's main lobby on overstuffed couches and mission-style lounge chairs. Some are chatting quietly, others are reading or playing chess. The room is anchored by a huge stone fireplace with soaring chimney. I'm struck by the architectural similarities with a few of our most iconic Northwest lodges, like Lake Quinault in the Olympics or Timberline on Mount Hood. Alderbrook's lobby is new and modern, but has a strong craftsman influence that is quintessentially Northwest.
We find our room for the night, a second-story king in the main lodge with a sweet view of the canal and a pint-sized balcony to enjoy it from. In front of the window is a daybed seat, perfect for an afternoon cat nap. Atop the bed is a pile of pillows and a fluffy down duvet. In the bath, an oversized soaker tub.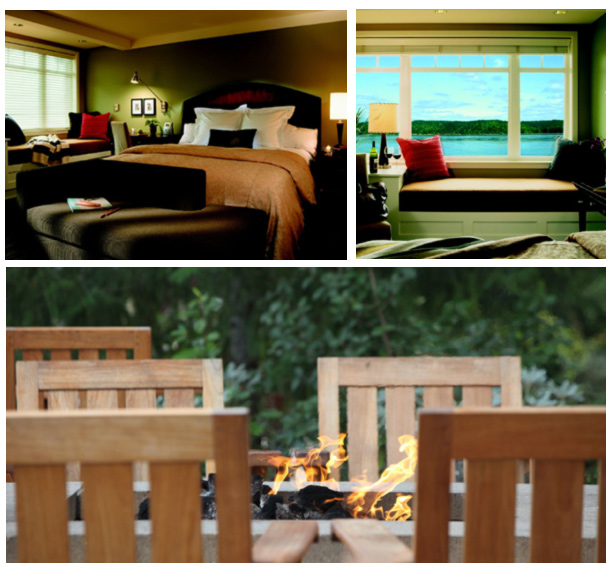 Alderbrook's interior amenities compete with the outdoor beauty of this place, though. I fight back the nap calling out to me from the daybed to head out onto the sunny shore with my husband and kid.
Out on the expanse of green lawn that separates the main lodge from the rocky beach, a trio of young kids kick around a soccer ball with their golden retriever. Another group of boys are trapping crabs off the dock (or trying to, anyway). Seated in lawn chairs around one of the many firepits, a multi-generational family are laughing together over glasses of iced tea.
This, I think to myself, is why generations have come to this exact spot on Hood Canal for nearly 100 years of summer swimming, paddling and weenie roasts. And it's why they will keep coming.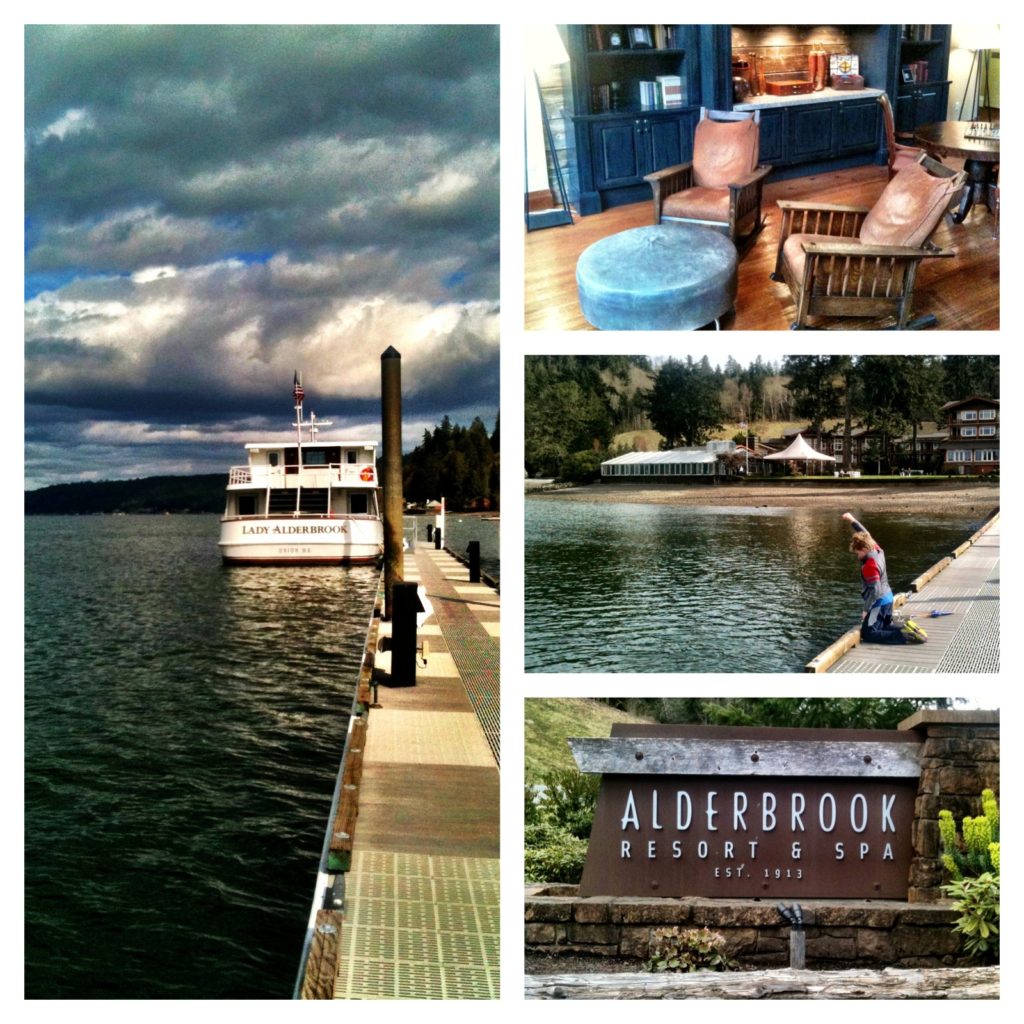 If You Go
STAY
Alderbrook Resort and Spa,7101 Washington 106 in Union, (360) 898-2200
The lodge has 77 rooms (some are pet-friendly with door access to the lawn for dogs) and 15 cottages with kitchens. Rates have a wide range depending on season and the type of room or cottage you rent, from $150 – $420. (Watch for off-season specials, as they were 30% off all rooms in April. Also, at the top of their webpage there is a "last-minute deal" button.) The resort's marina moors boats for guests and the occasional floatplane, and its 1500-foot dock includes rentals for peddle-boats, kayaks and canoes from Hood Canal Adventures, which offers guided excursions as well. If you golf, there's an 18-hole PGA class golf course nearby for guests to use. Other amenities include a glass-enclosed indoor heated pool and hot tub, a steam room,  sauna and fitness center.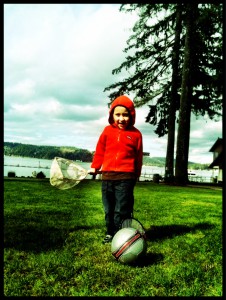 Alderbrook offers a variety of programs and activities that really enhance the stay here. During our visit, guests could make their own s'mores out by the firepits in the evening, and we just missed an oyster shucking lesson with the restaurant's chef. The next morning, there was a crafts hour workshop for kids. Most of these activities are complimentary with your stay.
Twanoh State Park Campground, located on Hood Canal's south shore is a 182-acre marine, camping park with over 3000 feet of saltwater shoreline, great for swimming in the relatively warm saltwater of Hood Canal. The campground has 25 tent spaces, 22 full hookup spaces, two restrooms and one shower.Rates are $22 – $34 a night. Reservations here or (888) 226-7688.
EAT
The Restaurant at Alderbrook is the place for fine dining on Hood Canal, but by fine we mean delicious as well as super pricey. We skipped the $35 entrees and ate tapas-style, ordering a variety of great appetizers like a dozen raw oysters and a big bowl of steaming clams and mussels. Their wine list is extensive. For something different, try one of their house-infused liquors, like the refreshing meyer lemon vodka on the rocks.
Just up the highway from Alderbrook Resort is the Robin Hood Restaurant and Pub, where families will find a cheaper meal with choices like fish & chips and house-made stromboli.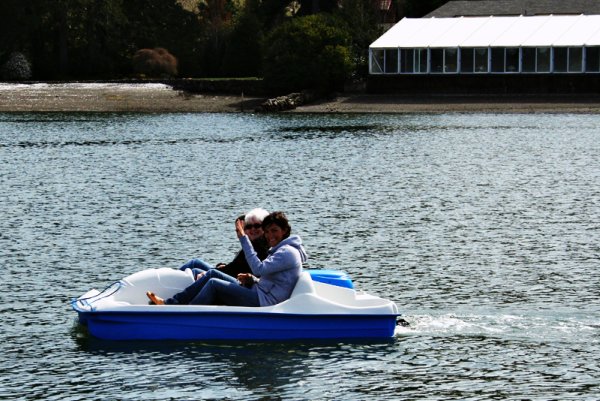 Thanks to Alderbrook Resort for providing a few of the interior photos of the lodge above, and for hosting our one-night complimentary stay so that we could experience this century-old resort on Hood Canal.