Dear TripFinder,
Can you recommend a fun, inexpensive day trip I could take with my 9 year old son? We've done whale-watching and hiking (but wouldn't turn down a good trail). Thank you.

Ann from Edmonds, Washington
Dear Ann,
Yes! I'm in the same boat, or canoe as it were! (no pun intended, see below). My young, active son and I have dozens of summer days to fill every July and August, and not much budget to play with.
Here are some ideas.

Explore San Juan Island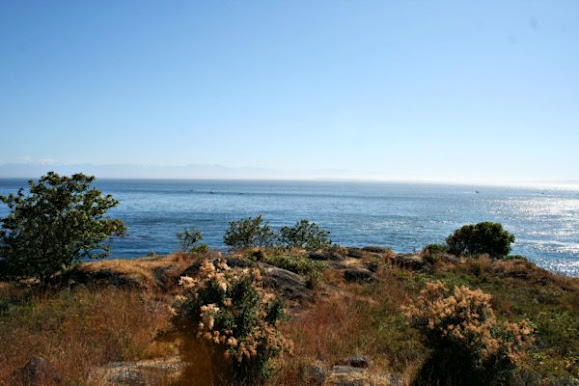 Pack a lunch. Drive to Anacortes, park your car and walk onto the ferry to Friday Harbor ($10 to park your car,  $12.45 adult and $10 child round-trip fare, 1-hour ferry ride, summer schedule here). Arrive at least 30 minutes prior to sailing time. By leaving your car in Anacortes you will save money and wait time in summer months.
Watch for orca whales and other marine life from the ferry. When you arrive on San Juan Island, you'll find the town of Friday Harbor is compact and very walkable.
On Saturdays, stop by the San Juan Island Farmer's Market. Learn about orca whales at The Whale Museum ($6/$3 admission). Cool off with flavored shaved ice at The Sweet Retreat.
If you want to explore beyond Friday Harbor, San Juan Transit can take you to Lime Kiln Point State Park for spotting orcas, Palindaba Lavender Farm and more ($15 adult or $5 child for an all-day pass). For a splurge, go on a half-day guided kayak excursion. Try a 3-hour guided kayak trip with Outdoor Odysseys, who accommodate children, for $75/$64 child (you can get 5% off here) – these depart at 10am or 2pm from Friday Harbor.
Take a Hike in North Cascades National Park
You might be surprised to learn that North Cascades National Park is free – there is no entrance fee. Also free are the Historic Newhalem Walking Tours offered frequently, and the Park offers affordable Skagit Boat Tours and North Cascades Expedition Shuttle Tours (check the park's schedule of events here). Pair one of these with a 3-hour hike and you've got a great all-day trip.
For a half-day hike in North Cascades National Park that's good for children, try the lush Thunder Creek Trail (go as far as you want and then turn around). Remember to always check conditions before your hike so you know if there is any trail damage and where the snow level is at.
Paddle a Boat in Lake Washington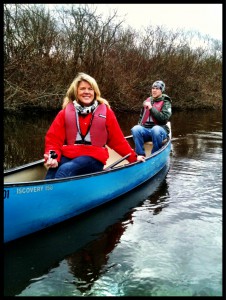 One of our favorite sunny day excursions in Seattle is to pack up a lunch, rent a canoe from The University of Washington waterfront activities center (WAC) ($8.50 an hour / $10 an hour on weekends) and then paddle over to the Washington Park Arboretum. There are marshes you can paddle in here that are full wildlife like ducks, herons, turtles, and bald eagles.
Another cool option from Bellevue is to rent a canoe or kayaks at  the Enatai Beach Boathouse (see rates) and paddle from there into the Mercer Slough, an amazing urban wetland complex. Even better, go on a half-day guided canoe trip with a park naturalist from here into the Mercer Slough for just $16 each (Saturdays and Sundays, May – September, 8:45am).

Have fun! If you take a trip, you can now share your trip story with other local travelers.