The San Juan Islands are for making memories.
Take me, just for instance. I got engaged there. It was at Madrona Point on Orcas Island, in the middle of a perfect sunny Saturday in March, and I said yes. And so memorable it was that we decided to go back to Orcas for our wedding anniversary almost two years later. And I kid you not, there was not a cheap sleep to be found on that Island.
That was 2007. Things have changed.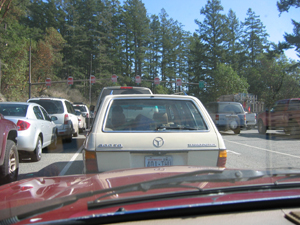 A visit to the San Juan Islands is often out of the cheap sleeper's budget, even in the off-season. Rooms are well over $100, and you have to add to that the cost of ferry transport (around $40).
But this year, I've seen so many lodging specials that I'm scrambling to make room in my calendar for a weekend excursion in the next few months to one of the islands. And maybe you should, too.
For starters, dozens of accommodations are participating in the Ferry for Free promotion I told you about awhile back. Just book a room at one of the participating inns, and they'll comp your ferry ticket.
But the deals don't stop at the ferry dock.
On Lopez Island, check out the Bay House and Garden Cottages. Book one night and the second night is FREE through May 15 (click here for the coupon.) That amounts to just $75 a night for the two garden cottages and $100 a night for the waterfront bay house.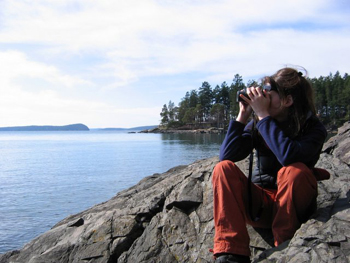 If San Juan Island is your preferred destination, you can't beat the current winter rates at Olympic Lights Bed and Breakfast, an 1895 Victorian farm house set on a beautiful meadow on the island's southern tip. All four rooms are $105 and include a full, gourmet vegetarian breakfast from the farmhouse kitchen, served in style on fine china. They have plenty of weekend vacancies, making this a good pick for a spur-of-the-moment excursion. No pets or kids, though.
Like your morning coffee on a waterfront balcony? On Orcas Island, all budget travelers must experience the Cascade Harbor Inn, where the cozy Orca suite is just $65 a night in winter (three of the five room options are under $100, and big enough for a family). Plus, use this coupon and take 25% off any nights you stay after your first night.
Enjoy your visit to the San Juans, and don't forget to set your clock to island time!