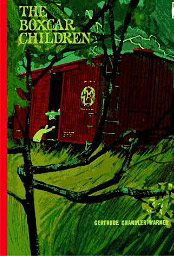 When I was a kid I was obsessed with a classic children's book called The Boxcar Children.  These four kids are suddenly orphaned and instead of living with a grandfather they've never met, they decide to make a home for themselves in an abandoned railroad car in the woods. They sleep on beds made of soft pine needles, forage for local cherries and keep their milk cold in a nook behind a small waterfall. It's… the oddest story.
Yet I loved it. And I'm not alone. For several decades now, American children have read The Boxcar Children and fantasized about taking up residence in a metal cargo box in the woods.
And now they can, if only for a night or two!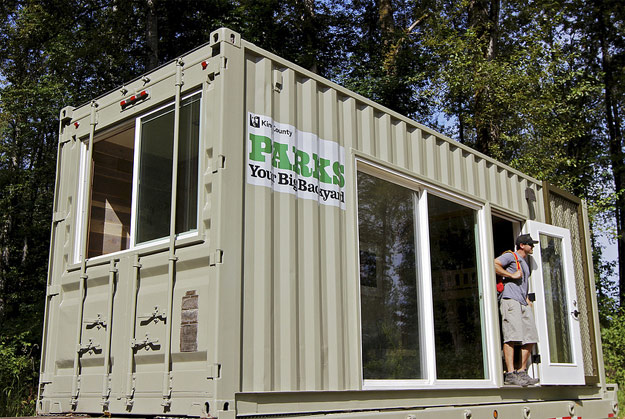 A local county park near Seattle has taken the modern trend of  re-purposing shipping containers into dwellings to the campground. King County's Tolt MacDonald Park in Carnation has just added a refurbished shipping container to its popular campsite (they also have these yurts.)  How cool is that?
Located about 40 minutes from downtown Seattle in the Snoqualmie Valley, King County's Tolt-MacDonald Park offers lots of ways you can rest your head in the great outdoors– camp with an RV or tent, rent out a yurt and now book a cargo container. The park itself is 574 acres and has a neat 500-foot suspension foot bridge that crosses the Snoqualmie River. In addition to camping for a night or two, folks also come here for hiking, mountain biking, picnics and more.
There's only one cargo camping container so far, and it features a full-sized bunk bed, table and multi-purpose cabinet made from reclaimed materials. Other signs of sustainability include old soccer goals that were converted into a green wall and an old door that is now the kitchen table.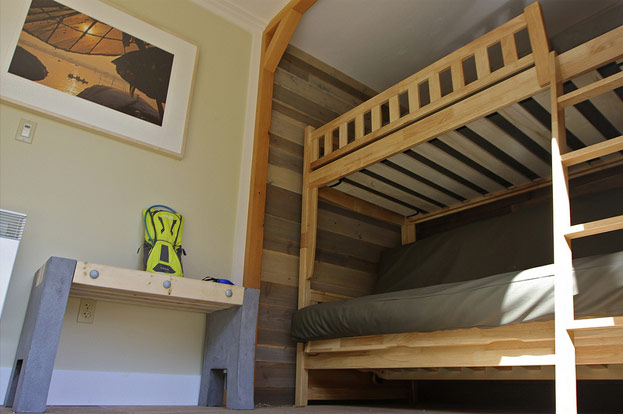 Details:
For more information visit Tolt MacDonald Park online, or call (206) 205-5434 to make reservations for the camping container or yurts. The cargo container can be reserved up to one year in advance with at least one week notice. Cost for an overnight stay is $50. Call soon – the shipping container just opened for camping and is already booking out quickly.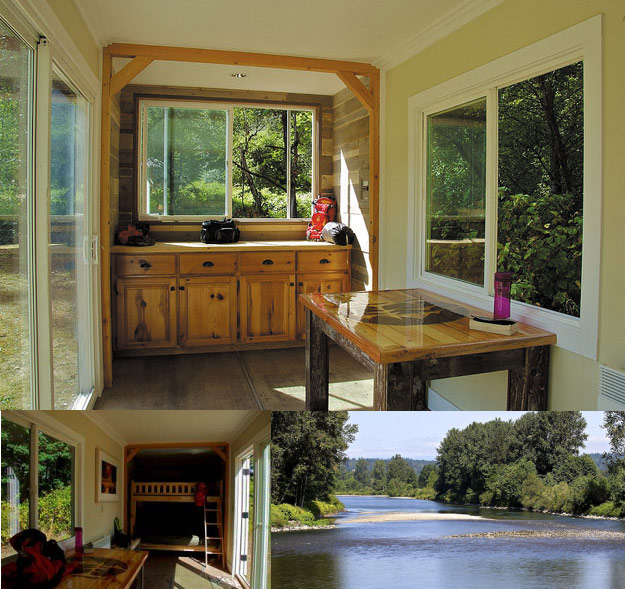 Are you new to Northwest TripFinder? Discover more year-round getaways in the Pacific Northwest by subscribing to our RSS feed and our email newsletter. You can also connect with us on Facebook. Thanks for stopping by!