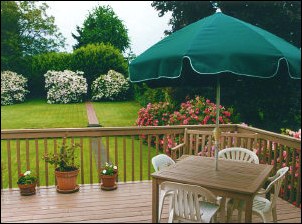 A comfortable Bed and Breakfast in northeast Portland. Experience a friendly welcome, an inviting night's rest, and awaken to a scrumptious breakfast. Providing outstanding hospitality since 1988.
where: 5758 N. E. Emerson Street, Portland OR 97218 Map
contact: (503) 282-7892 |  hostesshouse.com
lodging type: B&B
rates: $75 – $85
features: kids ok – fireplace in room – private bath – breakfast included – TV in room- wheelchair accessible – parking


This lodging listing is sponsored by Hostess House B&B

Get monthly inspiration for Northwest getaways FREE every month.