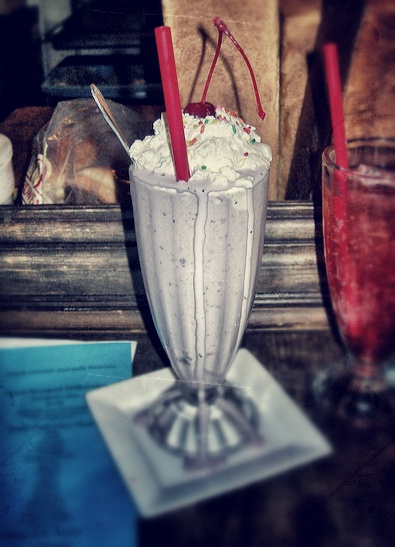 Take a seat onto a blue vinyl stool at an old-fashioned the soda fountain. Blueplate downtown Portland (308 SW Washington St). Creations include the P.R. Nelson milkshake (huckleberry ice cream blended with their house-made purple haze hibiscus syrup) and the Eastern Connection soda (orange, ginger, lemongrass, lime leaf).

Make a break for the Oregon Coast for the Newport Seafood and Wine Festival, happening this weekend (Feb 21-24).

Get inspired to create a fabulous garden at the Northwest Flower and Garden Show – this weekend in Seattle. Browse garden displays that will inspire and awe. Attend workshops and seminars. Chat with gardeners, designers and other experts. Shops for plants, seeds and ornaments. Visit more than 300 booth exhibitors.

Plan a summer camping trip. Many popular campgrounds accept reservations, and they'll be booked out for prime summer weekends before you know it. Skip the last-minute scramble by reserving your yurt or tent site early – read our campsite reservation tips.

Take a walking tour of Port Townsend. Download or pick up a Port Townsend walking tour map from the visitor information center (440 12th St.) and take a stroll along the historic waterfront with scenic views of Port Townsend Bay, then check out the town's restored Victorian homes and buildings. Along the way, grab a slice to go at Waterfront Pizza.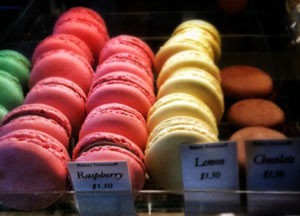 Enter our Great Macaron Giveaway, and you might be the lucky winner that gets sent a Pix Patisserie Chartreuse Box filled with 14 delectable macarons in a variety of flavors.
photos: Blueplate milkshake by jimmy wayne, Bakery Nouveau macarons by NWTripFinder.