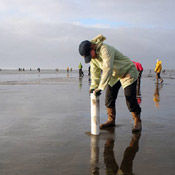 Go clamming! Ocean Shores hosts its annual Razor Clam Festival this weekend.
Are you a clamming novice? Check out our guide to digging for razor clams, including some seriously good recipes.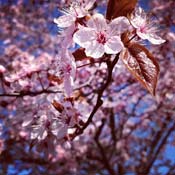 Find blooming cherry blossoms.
Cherry trees throughout the Northwest come into bloom in March, and provide a stunning backdrop for a sunny Sunday stroll. In Portland head to the Japanese Garden or Waterfront Park, where cherry trees line the paved riverfront path. In Seattle, the best place for blossoms is "the quad" on the University of Washington campus.

Stop off in Snohomish – for more than just antiques. Terry Richard with The Oregonian likes Cathouse Pizza in Snohomish for the funky vintage vibe.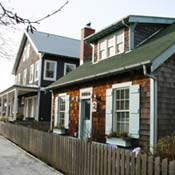 Score the perfect vacation rental. From rustic to deluxe, the beaches and mountains of the Pacific Northwest are full of vacation houses. We recently wrote about how to book your perfect vacation rental over at Outdoors Northwest.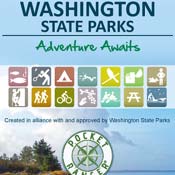 Downoad the FREE Washington State Parks app!  
In honor of the 100th birthday of Washington State Parks, a new mobile app has just been released called Pocket Ranger, and it's free. They say "It makes adventure easy with details on amenities, facility maps and travel directions."
I downloaded it onto my iPhone and it's impressive. I like that it contains essential info (park hours, directions, campground reservations) as well as extra stuff like a park's history, maps and even the current weather.
 photos: clamming photo by Kevin Freitas. cherry blossom in Seattle by by Heather Quintal.