Holy hops!

I'd figured we'd be kickin' back with a pint or two on our recent trip to Bend, Oregon. After all, any Northwest beer fan can tell you that Bend is the bomb when it comes to brewing, the birthplace of legends such as Black Butte Porter and Mirror Pond Pale Ale (both courtesy of Deschutes Brewery).
A pint or two? Psshaw! You've heard of the staycation? This trip to Bend was an alecation.
Bend has breweries alright, as many as 12 at the time of this writing. I don't know how many exactly, but there are  a lot of them. Imagine the density of Starbucks cafes downtown Seattle. There – that's what breweries are like in Bend. They're everywhere! Bend has the most craft breweries per capita than any other city in the Northwest, maybe even the country.
And they're craft breweries, ya'll. Evidently, the word microbrew is so 1997.
Now go get yourself an IPA from the fridge and put your feet up as I walk you through some of my favorite craft breweries in Bend.

Start your Bend Brewery tour where it all began back  in 1988. The Deschutes brewpub downtown has expanded, but the original bar area still has the feel of a homegrown brewpub. As I sat and sipped my Inversion IPA, I nearly forgot Deschutes is now one of the largest craft brewers in the United States. Their success has been good for business in Bend, especially the business of smaller craft brewers in the area who got their start as brewers with Deschutes.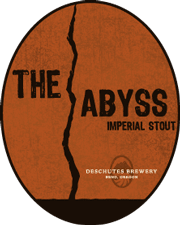 What to drink: Skip the regulars that you can buy at your corner grocery and try a few of Deschutes experimental or seasonal brews. The Abyss is a dark and deep Imperial Stout with plenty of complexity, plus hints of dark molasses and licorice.
GO: Deschutes Brewing (pub location: 1044 NW Bond Street, map)

Some brewpubs are known only for their great beer, but 10 Barrel isn't one of them. Their outdoor patio with a firepit is the place to be on a cool evening, and the food menu is pub with a serious gourmet twist. So pull up a chair, order some crawfish cakes and some steak and gorgonzola nachos, and raise a pint to great craft beer, because they have that too!
What to drink: The Apocalypse IPA is deliciously bitter when sipped out of the patio by the roaring fire. Hop fans will adore the pungent, citrusy Hop Junkie.
Go: 10 Barrel Brewing  (1135 NW Galveston, map)

Started in 1994, Cascade Lakes has half a dozen brewpubs in the Bend area. We stopped off at the family-friendly 7th Street Brewhouse in Redmond, where a dozen or so folks were tossing horseshoes in the front lawn mid-day – our kind of place! We snacked on tasty pub food like reuben sandwiches, a hummus plate and loaded nachos. And of course, they brew beer.
What to drink: My personal fave is the 20″ Brown, which uses six varieties of Northwest-grown malt and is named after the Brown Trout of Northwest streams.
Go: Cascade Lakes Brewing (1441 SW Chandler Ave, map)

Where does brewing equipment go to die? The "boneyard" as it is called. Or in Bend, it goes to Boneyard Brewing, which began when the owners revived old, rusted equipment to birth something brand new with essentially no startup budget.
Head brewer Tony Lawrence got his start over two decades ago at Deschutes, and is deeply passionate about the brewing process from start to finish. The bad-boy, skull-and-crossbones branding and corrugated metal tasting bar is masculine to the max, but beers like Armored Fist sit on the tap next to others like Girl Beer and Femme Fatale, so it's all genderly good. No pub food here, just beer, beer, beer.
What to Drink: Who can resist a beer called Femme Fatale? Try this sour brown beer with a second fermentation on raspberries – 13 pounds of berries per barrel. It's awesome, and not too sweet or fruity. Yum.
Go: Boneyard Brewing (37 NW Lake Pl, map)

The Silver Moon taproom is a friendly local hangout, with a lively atmosphere, laid-back attitude and good food (try the gorgonzola fries). The pub often hosts live music, kids are welcome until 8pm, and Mondays feature $2.50 pints all day long.
What to Drink: If you like dark beer, try the Snakebite Porter, an English style dry porter that is smokey and smooth.
Go: Silver Moon Brewing (24 NW Greenwood Ave, map)
Honorable Mentions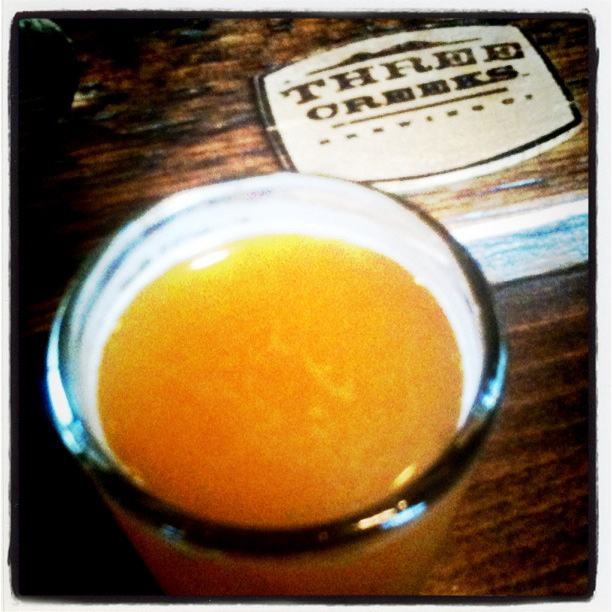 The Ale Apothecary is a vintage batch oak barrel brewery to the west of Bend tucked into a mountainside forest. They keep uneven visiting hours (call ahead for open hours or to schedule a tour – 541-318-9143) but it is worth your visit if you can swing it.
To the northwest of Bend in the town of Sisters is Three Creeks Brewing, which crafts seven varieties of beer and rotates through seasonals as well.
You Can Take it With You: The Bend Ale Trail
The "Bend Ale Trail" is available as an app for your smartphone from Visit Bend, and it's free. Download it here.
And, in the map below we've plotted all the breweries we talked about here to help you plan your Bend Brewery Tour.

View Bend Brewpub Tasting Tour in a larger map
photos: they're all ours, except the kegs at Boneyard Beer by verifex and Silver Moon by tina.