Most people think the Olympic Peninsula town of Sequim (pronounced Skwim) is a retirees' enclave with year-round sunshine, a rural landscape dotted with fragrant fields of purple lavender. And indeed, it is. (the Sequim Lavender Festival is July 15-17, 2016)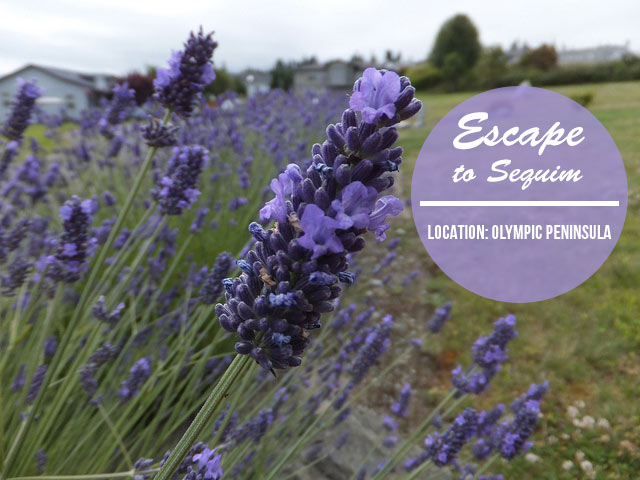 But Sequim is slowly changing, and offers more to its visitors than sunshine and lavender (not that there's anything wrong with oodles of sunshine!). Each trip I make to Sequim, I am awestruck by the gorgeous scenery–sunsets over the water and the rugged backdrop of Olympic peaks. The recent boom in grassroots agriculture is taking hold in Sequim, with its rich soils and mild climate attracting young, energetic farmers looking to make their mark on the culinary map. Local tables are often heaped with the bounty of the nearby sea, from steamed clams to the delicate, native Dungeness Crab. And that reminds me… one of the longest sand spits in the world, Dungeness Spit, extends like a curved finger into the Strait of Juan de Fuca, and you can hike the whole thing.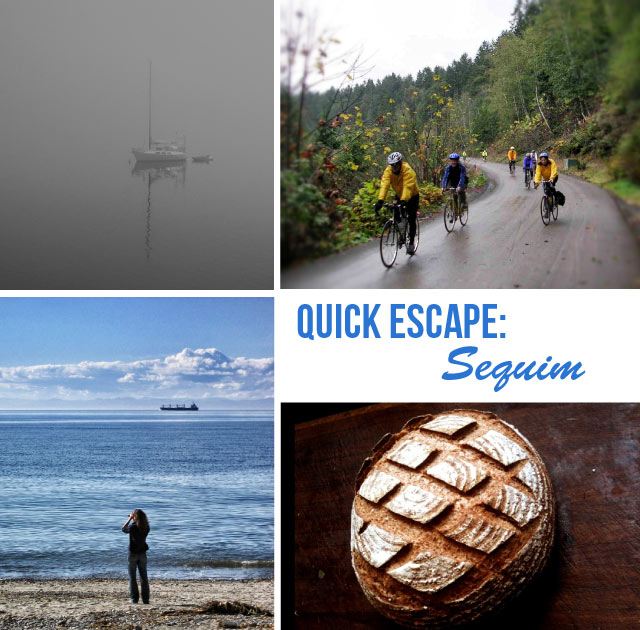 Getting there: Sequim is about 65 miles from Seattle, and you take a ferry to cross Puget Sound. From Seattle, cross Puget Sound on a Washington State ferry (Seattle to Bainbridge Island or Edmonds to Kingston; see ferry schedules). Take WA-3 N to WA 104 and cross the Hood Canal Bridge. Take Hwy 101 headed north until you get to Sequim.
EAT: Try a burger or quiche at the The Oak Table Café (292 W Bell St), a family-friendly café in Sequim that makes its delicious dishes from scratch. I love this comfy, family-owned American bistro for its warm cottage feel and all-day breakfasts.
To satisfy your sweet tooth, stop at Pane D'Amore Artisan Bakery (104 E. Washington St.) where you'll find gluten-free chocolate walnut cookies and almond croissants alongside over-sized loaves of fig anise, roasted garlic and kalamata olive breads.
DO: Bundle up for a wintertime hike along Dungeness Spit. The snow-capped Olympic mountain peaks will be in full view from this flat, easy hike within the Dungeness National Wildlife Refuge, home to a 5.5-mile long sand spit that juts out into the Strait of Juan de Fuca. You haven't seen real driftwood 'til you climb over the giant logs that land on this mass of sand. Wear layers—the spit can be windy even on the warmest days. Keep an eye out for harbor seals, and bring binoculars to get a close look at the myriad seabirds who call this area home, in great numbers during the winter months. Hike for as long as you want on the spit, then turn around to the best view of the Olympics anywhere.

Pack your bicycles and pedal the gorgeous, paved Olympic Discovery Trail.  The length between Sequim Bay State Park and Port Angeles is about 26 miles (see the map), and  is used by bikers, joggers, walkers and equestrian riders. Ride or walk a portion of the trail, and stop for lunch at a scenic outlook near the bay or in a forested area.
STAY: Book a waterfront cabin at Sunset Marine Resort (40 Buzzard Ridge Rd) and relax around your own outdoor firepit while watching the boats in Sequim Bay. After a great night's sleep in your cozy quarters, paddle a kayak and watch eagles fish for their breakfast. Rates: $99-$260 per night with discounts off-season, pet-friendly.
CAMPING CABINS: The family-run KOA Campground in Sequim has several cute, rustic cabins for rent in a nice, wooded setting with loads of onsite family games and activities to try. We wrote all about our great recent stay there here.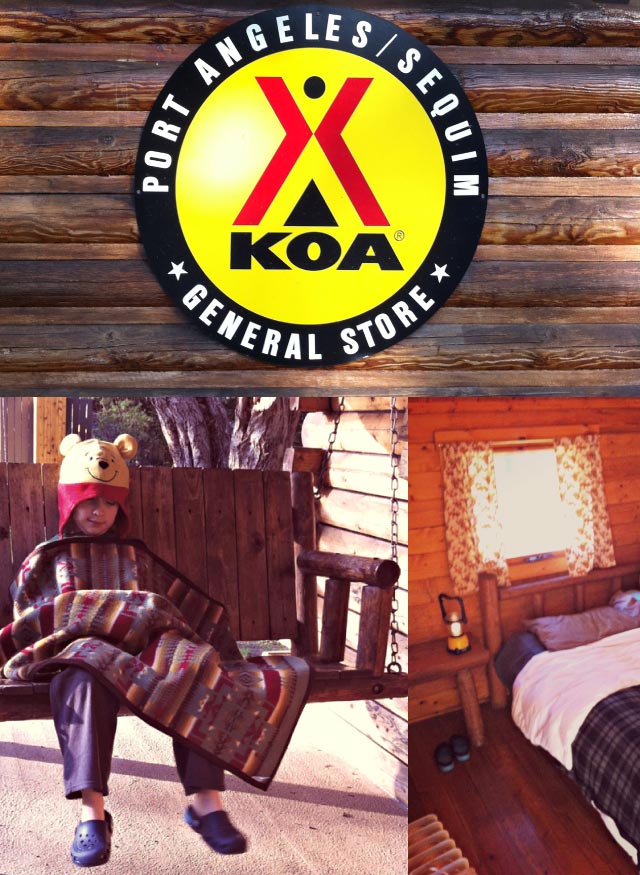 Olympic Peninsula BirdFest celebrates the spring migration of birds–come learn about them and go birdwatching alongside experts.
Sequim Lavender Festival attracts tourists by the thousands each July.
photos: lavender field by lastonein, sailboat by danostl, bikers courtesy of Olympic Discovery Trail, loaf of bread from Pane D'Amore.