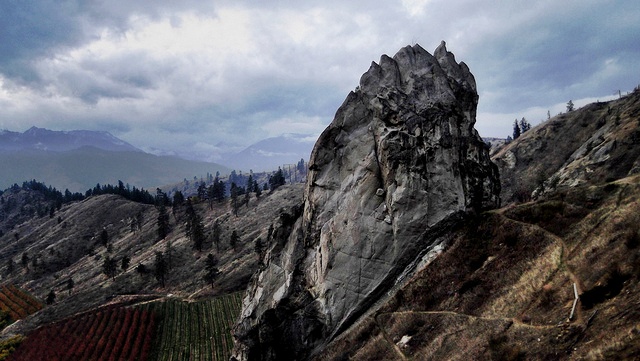 See the unique sandstone slabs and spires at Peshastin Pinnacles State Park just east of Cashmere, Washington (Discover Pass required, see map). The park has been a magnet for experienced rock climbers for decades. If you don't mind steep hiking, there are 1.5 miles of hiking trails with sweeping desert views. Keep an eye out for migratory songbirds that frequent the area. Work up an appetite because the famous Anjou Bakery and its rustic bread sandwiches and artisan puff pastry creations is right up the highway and open until 5pm, making it the perfect post-hike refueling spot.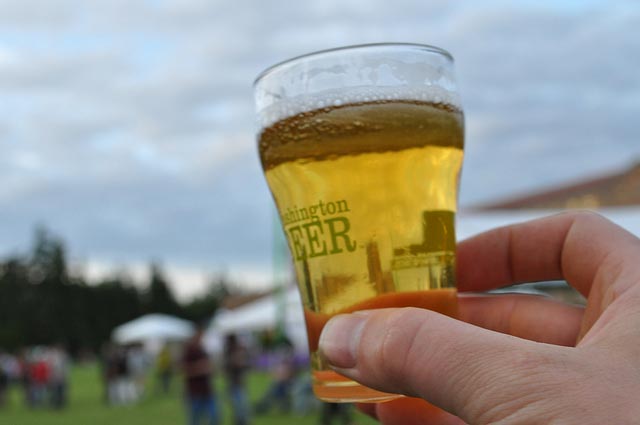 With summer in full-swing, there are a ton of events and festivals happening each weekend throughout the Northwest. We post events and festivals free of charge if they're a good fit for our readers – submit your event here.
The Edmonds Art Festival (June 14-16) is an arts and culture event hosted by the Edmonds Art Festival Foundation. This charming seaside town is an artists' enclave, and local artists actually staff their own display booths at this event so you can speak with the artists before buying a piece and taking it home with you. FREE.
The Washington Brewers Festival is happening this weekend out at Marymoore Park in Redmond (east of Seattle). It's organized by the Washington Beer Commission. Some of Washington's most iconic and innovative craft breweries come together for this festival, and over 200 craft beers will be on tap for this tasting. Saturday and Sunday are all ages with the full beer line-up, a rootbeer garden and live music. If you are driving to this event you'll want to have a designated driver, or you can take a Metro bus. TICKET INFO.
They'll be building sandcastles in the shadow of haystack rock down in Cannon Beach, Oregon this weekend at the Cannon Beach Sandcastle Contest and Festival, Saturday June 15. Teams will compete to create the massive, elaborate structures in the sand, and spectators will have fun in the sun watching it all go down. FREE.
Up on Vancouver Island is the BC Shellfish Festival in Comox on the east coast of Vancouver Island. It's happening on Saturday, June 15. Go slurp some oysters!
PROOF is the new Washington Distillers Festival, and it'll host 40 craft distilleries on Saturday June 15. Taste award-winning spirits and listen to a groovy soundtrack courtesy of KEXP. It's in Seattle's SODO District at The Foundry.