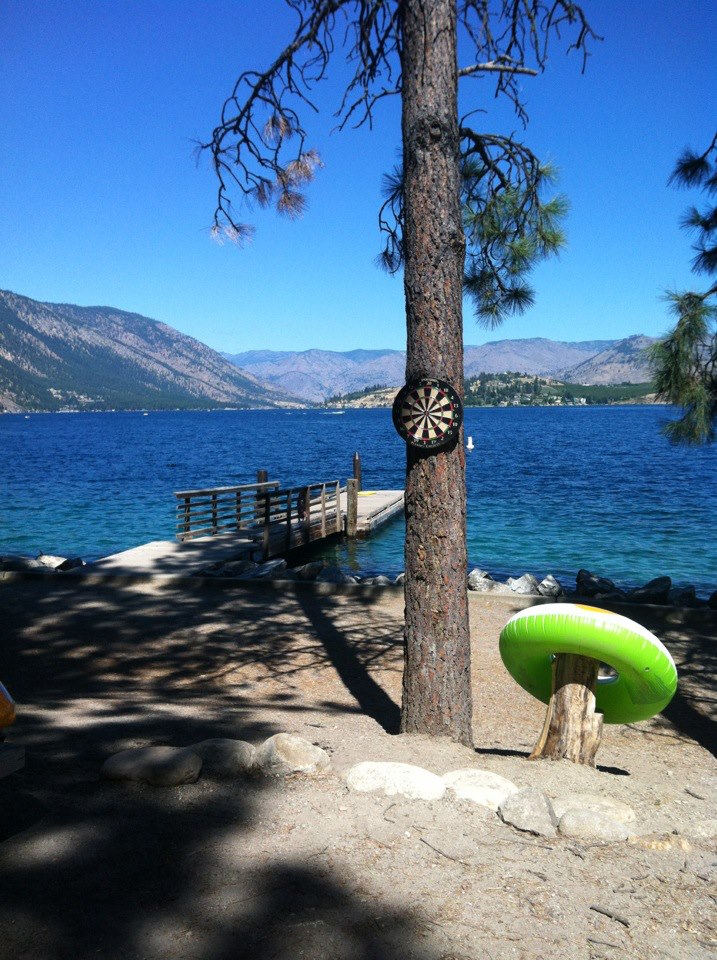 Location: South Shore of Lake Chelan in Washington State
campground website | (509) 687-3710 | Reservations
Campground type: state park, 109 tent spaces, 35 utility spaces, one dump station, five restrooms and five showers.
A summer vacation on Lake Chelan is a must-do for many Washington families, and Lake Chelan State Park is pretty much the epicenter of all that family fun. In other words, make your campground reservations early. Or alternatively, visit this park in the spring (it's one of the earliest spots to melt out in the North Cascades) or in the fall when the crowds dwindle and the temps are cooler.
The park comprises 127-acres on the ponderosa pine-forested south shore of Lake Chelan. There are 6,000 feet of public shoreline, lakeside views from many of the campsites, and expansive lawns for play.
The site of this state park has historical significance. Native Americans used this site as a home and hunting area.. The name "Chelan" is a Salish word that means both "lake" and "blue water."

—> Been to this campground? Tell us about it in a comment below.