The best thing about receiving cash or gift cards for the holidays? Clearance sales.

The one big piece of gear our family "needs" (i.e. really wants but can't yet afford) is a family-sized tent for car camping. The Big Agnes Mad House 4 Tent has long been one of my top choices, and it's now 25% off. It's the wonderfully-indulgent extra-large vestibule that sells this model over other basecamp-sized tents.  And, it sleeps four, which means it'll still work if we ever get that golden retriever my kid keeps asking for. Free shipping, on sale for $276.93.

Another item I'm coveting is the Klean Kanteen Stainless-Steel Water Bottle with Sport Cap. I know, I know–it's just a water bottle. But I've never bought one of these because they're typically twenty bucks. For a water bottle. (Hey – you read my blog, you know I'm cheap!) This attractive, useful, BPA-free water bottle rarely goes on sale, and it's now 30% off. Tempting, to be sure.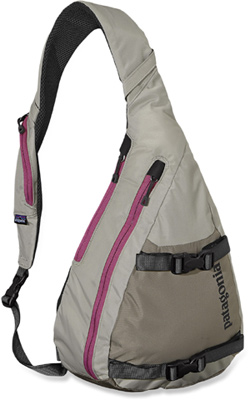 Looking for a sleek personal carry-all? I love my Patagonia Atom Sling Pack, though mine is a much earlier model than this one on clearance for $35. I think it's the perfect ergonomic "purse" for adventure travel. Mine has been with me to shop the markets of Oaxaca, climb the pyramids in Belize and watch birds in Costa Rica. Love it.
Hey there. These links are affiliate links. You pay the same price, and we get a small commission for referring you. Shop these products, and you help us pay our website hosting fees this month. Thank you!