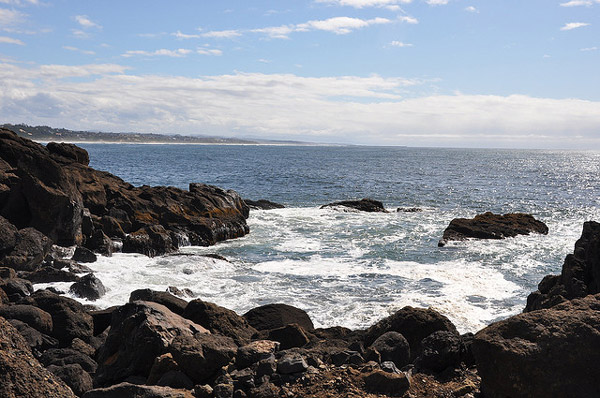 Just to the north of Newport is a fantastic but popular camping destination, Beverly Beach State Park. You'll camp in some lovely woods on the east side of Highway 101, but only a short distance away through a tunnel is a stretch of beach that offers miles of roaming and beachcombing. Just to the north is Devil's Punchbowl, a spectacular place to watch the tide come in or go out as the carved rock formations cause the ocean water to swirl violently. Splash! Another good destination nearby is the Oregon Coast Aquarium in Newport.
Details: Choose from 128 tent sites ($21 a night in summer, $8 reservation fee) all with picnic tables and fire grills, and a separate camping area for hikers and bicyclists. Also there are 21 yurts ($40 per night) and reservations are recommended.
Info and reservations: Beverly Beach State Park / 1.800.551.6949.