1. The Space Needle. Although a surprising number of Seattlites have never done the tourist thing and taken the elevator to the top, we love it dearly because it defines our skyline and captures our city's future-facing entrepreneurial spirit.
2.  The International Fountain at Seattle Center. This is Seattle's front porch and gathering place. Kids dance in the water to music on hot days. Music lovers flock here to find their community when one of their idols dies, whether it's Kurt Cobain or Michael Jackson. FREE
3. Some of the best craft beer in the world. Taste from the source at one of our favorites – Elysian Brewery or Big Time Brewery.
4. The made-to-order tiny doughnuts with jam and vanilla mascarpone at Lola.
5. Sipping a McCoy at the Zig Zag Café behind the Pike Place Market.
6. The Washington Park Arboretum in springtime, especially when the rhododendrons are in bloom. FREE
7. Homemade ice cream at Husky Deli. Deliciously egg-free, too.
8. Alki Beach. Summer volleyball in the sand, winter sandcastles, and long walks with big views. FREE 
9. A beautiful café latte at Vivace. Every cup is a work of art.
10. "Seward Park is my refuge in the city. I go there to take photos, to write, to kayak, to walk, to bike…to be. The perimeter path can be quite popular on weekends, but I always seem to find solitude on one of the interior, forested trails. Look for eagles!" Shane F. FREE 
11. The salsa bar at Gorditos, and that one of their ginormous burritos easily feeds two hungry peeps.
12. A romantic date for a foreign film at the Harvard Exit.
13. Hiking the 2.8-mile loop trail at Discovery Park with a stop at West Point Lighthouse. FREE 
14. The Darth Reuben sandwich at Georgetown Liquor Company, where corned beef is subbed with vegetarian "field roast." You can play Donkey Kong on a vintage Atari console while you wait.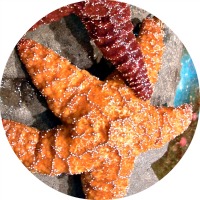 15. "Late-night dinner at chef Ethan Stowell's Belltown restaurant Tavolàta. He grinds his own wheat for handmade pasta." –Charyn Pfeuffer
16. Touch real sea stars in the tidepool section at the Seattle Aquarium.
17. The classic Sazerac cocktail at Sazerac, located in the Hotel Monaco.
18. After your Sazerac cocktail, spend a very chic night in a very swanky room at the very cool Hotel Monaco.
19. The Klondike Gold Rush National Historic Park in Pioneer Square. Yep, this park is in a building and is more like a history museum, offering a glimpse at the stories of adventure and hardship of the 1897-98 gold rush. Many Seattleites don't even know this little gem is here. FREE
20. Just one block north is the urban oasis of Waterfall Garden Park. It's a waterfall. Downtown. And if you don't know it's there, you might walk right on by. Step in, and be transported into a state of tranquility where crashing water washes away all your urban troubles. FREE
21. "The tour at Theo's Chocolate – a unique experience and lots of samples." –Louise Kornreich
22. One of my absolute favorite sunny day excursions in the city is to rent a canoe from The University of Washington waterfront activities center ( WAC) and then paddle across Union Bay to Washington Park Arboretum. The Arboretum has a marshy, serpentine shoreline that is filled with ducks, turtles, herons, beavers and bald eagles." –Joshua Johnson, Travel Media Ninja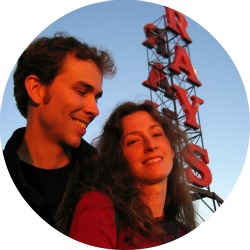 23. The stunning steel and glass central branch of the Seattle Public Library, designed by Rem Koolhaas.  The building comprises eight horizontal layers, each unique in size to fit its function.  The open first floor serves as Seattle's community living room. FREE
24. Dinner at Ray's Boathouse: early evening, on the deck, mid-summer= amazing.
25. Climb stairs in Queen Anne. A LOT of stairs. This neighborhood on a hill is littered with public pedestrian stairways, making it a great neighborhood to hike around. Get a map of them here. FREE
26. Wander around the blooms at the Seattle Civic Rose Garden in Woodland Park. It's got a beautiful fountain, gazebo, and about 2.5 acres of roses. The roses usually hit their peak in June. FREE
27. Trying on elegant, beautiful clothes at Les Amis in Fremont. And hey, if you've got the cash, you can buy them too.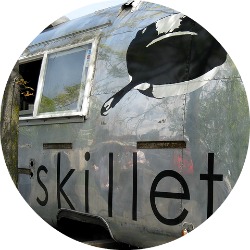 28. Wearing head-to-toe black, order a classic cocktail at The Hideout on First Hill and watch the beautiful people (if you can find the place! It's called The Hideout for a reason.)
29. " Skillet Street Food diner. The famous fried chicken sandwich really *is* that good!"-  – Sheri Doyle, Pacific Northwest Journeys
30. Wait in line for a Cuban sandwich at Paseo Caribbean Restaurant in Fremont. Whether you get a Roasted Pork or the Tofu Delight, you'll leave delighted.
31. With your Paseo sandwich in hand, "head to Golden Gardens Park in Ballard to enjoy the sunset. If you plan ahead, you just might be able to snag one of the beach fire pits." -Diane Bedell FREE
31. "The perfect give back-y day in Seattle. A visit to the Gates Foundation followed by vegetable polenta at FareStart." – Kent and Caanon, No Vacation Required.
32. A slice of Coconut Cream Pie from Dahlia Bakery. Yes, the hype is warranted.
33. Sharing a pitcher of beer with friends at the Tractor Tavern in Ballard, along with some live music or square dancing.
34. "When I crave a Bloody Mary I always go to Matt's In the Market. Its Bloody Mary pays homage to the region's Scandinavian heritage by subbing Aquavit for vodka. I love that it comes with a snit of Miller High Life." –Charyn Pfeuffer
35. Rent kayaks at Aqua Verde on a sunny afternoon, then stay for dinner for a plate of fish tacos.
36. Order an "espresso for here" at bauhaus books + coffee on Capitol Hill. The espresso is fine, but you're here to people-watch on the hippest street corner in Seattle.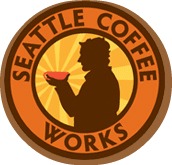 37. Like coffee? A lot? "Seattle Coffee Works' Slow Bar has got to make the list!" – Kindra Ramos
38. Fly a kite on a windy day at Gasworks Park. (Don't have a kite? Buy or rent one.) FREE
39. "Le Pichet at 11:30am for quiche." –Mack McCoy
40. The twice-baked almond croissant at Bakery Nouveau in West Seattle. It's so good it has its own Tshirt.
41. The best selection of moleskine, paperclips and magnet boards in town at Paperhaus.
42. "Climb the water tower at Volunteer Park and then stop to see the flowers in the conservatory." – Carina Hoefer FREE 
43. The fried-egg sandwich at Macrina Bakery in Belltown. You would never know a fried-egg sandwich could be this incredible.
44. Anything smothered in mole at La Carta De Oaxaca in Ballard.
45. "The Walrus and the Carpenter in Ballard. Order scallops, fried oysters, small cheese plates… it's a great place to have a glass of wine/apps." – Skinnypurse
46. "With flavors like horchata, chili mango, and bourbon maple walnut, Columbia City's Full Tilt Ice Cream is a south-end foodie favorite. and while you're there, take in a few games of Donkey Kong or pin ball." -Shane F.
47. Shopping for dinner ingredients at the fabulous artisan shops at Melrose Market on Capitol Hill. Housed in this small space are Rain Shadow Meats, Taylor Shellfish, Calf & Kid for cheeses and more.
48. Play a game of pinball while enjoying a cheap beer at the Comet Tavern on Capitol Hill. Read the stories of rock n roll etched into the wooden tabletops. Grunge was here.
49. "Walk the gardens at Ballard Locks. (FREE) then go for fish and chips at Lockspot surrounded by deadliest catch memorabilia.." –Cari G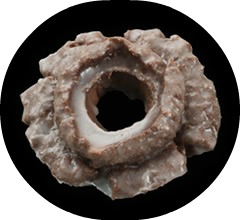 50. Fremont Sunday Street Market for crafts, vintage furniture, clothing and much more.
51. The Bavarian Creme Bismark or Chocolate Old-Fashioned at Top Pot Hand-Forged Doughnuts.
52. Black Sun, the awesome Noguchi sculpture outside the Seattle Asian Art Museum at Volunteer Park. FREE
53. The veggie combo with an Ethiopian Harrar dark beer in the back room at Mesob.
54. "I can't resist Daiso, the Japanese dollar store in Westlake Center, for stickers, Japanese erasers, cute notebooks and other items to get you through that 3-course meal you're dragging the kids to later on." –Debbie Dubrow, Delicious Baby
55. The early show at Dimitriou's Jazz Alley. Skip the expensive dinner options, just get drinks and enjoy the music.
56. Duck into the Frye Art Museum for an hour. It's FREE!
57. Get ALL your art for free at the First Thursday Art Walk in Pioneer Square. FREE
58. Bring on the Storm! "Attend a Seattle Storm game, the season runs May thru September." – Diane Bedell.
59. Water Sculpture at Cal Anderson Park, a vibrant and urban city park in the heart of Capitol Hill. FREE
60. "Tastings at Sound Spirits in Interbay come with pours of all 4 of their offerings and a fun tour with ingredient samples."  – Courtney Johnston von Nieda
61. Shopping for cookbooks, paprika and paella pans at The Spanish Table.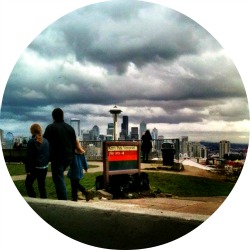 62.  "I've had falafel at many places, but nowhere in Seattle serves up falafel as fresh and delicious as Mawadda Cafe. It's simply the best!" -Shane F.
63. "A quick visit to Kerry Park for a gorgeous view of the city." –Adina Marguerite
64.  "Take the water taxi to West Seattle from downtown Seattle, then rent bikes at Alki Kayak and pedal along the waterfront to Alki Beach for great views of the city and the Olympic Mountains." – Sheri Doyle, Pacific Northwest Journeys
65. The cheese counter at De Laurenti, at the Pike Place Market. Ask for recommendations, and taste a whole lot of great cheese before you buy.
66. "Pinball at Shorty's – a sideshow theme bar with a gigantic pinball machine collection that could satisfy any beer swilling enthusiast. Get a pitcher, one of their signature hot dogs and bring plenty of quarters." –Joshua Johnson, Travel Media Ninja
67. Walk through the Olympic Sculpture Park. Don't forget your camera – this makes for one of the best photo ops in the city. FREE
68. Serious Pie. The most seriously awesome pizza in Seattle.
69. Birdwatching at the Montlake Fill (known officially as the Urban Bay Natural Area) FREE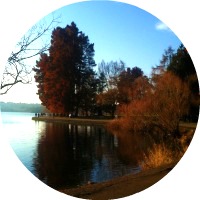 70. "Whether azaleas are blooming or maples are turning, Kubota Garden is a great place to celebrate the seasons in South Seattle." – Shane F FREE
71. The Candied Ginger Scones at Grand Central Bakery in Pioneer Square.
72.  Green Lake. Any season, any mood, for everyone. FREE
73. Hand-shaven green barley noodles at Shanghai Garden in the International District. YUM.
74. Happy hour at Elliott's Oyster House on Pier 56. The earlier you show up, the cheaper it is. Get there at 3pm, and it's $.75 each for freshly-shucked oysters on the half shell. They go up to $1.25 a pop at 4pm.
75. "Seattle is home to many Ethiopian restaurants, but one standout is Altaye on Rainier Ave S. I love their shiro wat. Make sure you have some ginger tea after the meal!" -Shane F
76. Watching the penguins for hours on end at the Woodland Park Zoo.
77. Uwajimaya, Seattle's best Asian specialty supermarket. It rocks.
78. Tapas at Harvest Vine in Madison Valley. We paid a lot, but it was one of our most memorable meals ever.
79. "I love the outdoor fireplace at Smarty Pants in Georgetown. It's a great place to warm up in the winter while enjoying a Manny's Pale Ale or any of the brews from Georgetown Brewing Company, just down the street." -Shane F
80.  Archie McPhees for toys, gifts and novelties. In our leanest of years, we've bought every Christmas gift here, and no giftee was disappointed.
81. Dim sum at Jade Garden in the International District. Scallop dumplings and sticky rice in banana leaf. Yum dim sum.
82.  "Fish & chips at Sunfish in West Seattle (halibut is my favorite)." – Sheri Doyle, Pacific Northwest Journeys
83. Brouwer's Cafe in Fremont – they've got a huge beer selection, and their bottled beer menu is like a book.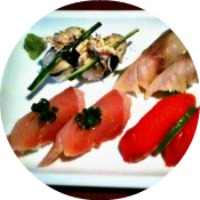 84. "Sunset Hill Park in north Ballard, a tucked away spot for a sunset picnic." -Lesley B FREE
85. Omakase (chef's choice, multi-course meal) at Mashiko in West Seattle. It is amazing.
86. Take in the view at the Columbia Tower Starbucks on the 40th floor. It's not as glamorous as the observation deck on the 73rd floor ($5 per person) but it's free." – Debbie Dubrow, Delicious Baby
87. Cherry blossoms in bloom on the University of Washington campus. FREE
88. Beer on tap at Super Deli Mart in West Seattle. You have to go there to see what we mean.
89. "The Burke Gilman Trail – 27 miles of biking goodness. I like to get a beer at the Redhook Brewery, then some chowder at Ivar's Salmon house along the way." –Joshua Johnson, Travel Media Ninja FREE
90. Lunch at the Pink Door on Post Alley at Pike Place Market. Go in summer, when you can sit on the patio.
91. Scarecrow Video in the U District, the largest independent video store in the country. Their extensive inventory is deeply cherished by local film fanatics.
92. The beloved Fremont Troll. FREE
93. "Naked City is a great place to not feel bad about enjoying a beer. Friendly crowd and tasty all natural food." – Courtney Johnston von Nieda
94. World Spice Merchants behind Pike Place Market. This is the place to go for custom ground-on-the-spot spice blends, from curries to fish rubs.
95. "The growing number of food trucks in Seattle are always a fun, cheap meal. Try shortrib tacos at newcomer Contigo, they'll blow your mind." – Austin Hill, Travellious
96. Seattle's BEST community blog, the West Seattle Blog. What would we do without you? FREE
97. "The saltwater Colman Pool in West Seattle's Lincoln Park." – @VBalasubramani, attorney and activist
98. Cafe Presse. Perfect breakfast spot for french omelets, delicious coffee.
99. The Rosemary Bread with Sea Salt from Essential Baking Company. It makes appearances on our dining table quite often.
100. Riding the mid-century Monorail.