I grew up in a small town in southern Illinois that had been settled by German Catholic farmers a few centuries ago. Instead of a county fair, we had a festival every August called Kirchenfest on the sprawling church parking lot, and my Dad was in charge of making the funnel cakes–platefuls of sweet fried dough with a generous sifting of powdered sugar. SO GOOD.
But there is more to the county fair than powdered crispy bits of dough, or deep-fried food on a stick. There's the community celebration of the accomplishments of ordinary citizens, like the tastiest apple pie, best home-brewed beer or crunchiest preserved pickles. I'm talking about Blue-Ribbon recipes, of course.
And then there is the fair at night… spinning lights on carnival rides and first kisses on the big wheel. There's something exciting and just a tiny bit dangerous about the fair after dark, at least in our dramatic imaginations.
Over the next few weeks, Oregonians have their pick of great county fairs. Which is your favorite?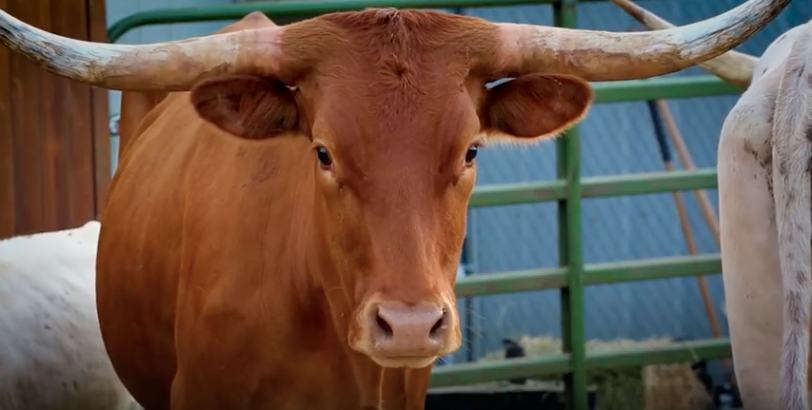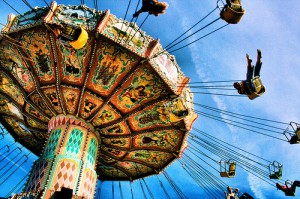 Lane County Fair, Eugene.
July 24-28, 2019
Wed – Sat: 11 am to 11 pm
Sun 11 am to 8 pm. Map.
The tents are already popping up and the trucks have arrived for the Lane County Fair. Great entertainment this year includes an interactive circus,  Jim Cruise (the Spoon Man), Louie Foxx the comedic magician, and an educational walk-in exhibit of around 300 live butterflies. Racing pigs and a tractor pull are just a few of the argi-attractions. And of course, hundreds of Lane County residents will enter their arts and crafts for prize ribbons. Admission: $9 for adults, $7 for seniors, $6 for youth. Kids 5 and under FREE. Contact: (541) 682-4292.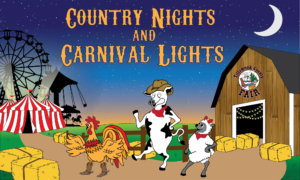 Tillamook County Fair, Tillamook.
August 7-10 2019.  Map.
When I think of Tillamook I think of its famous cheese… perhaps that's why this fair has more dairy animals on display than any other county fair in the state. The Tillamook County Fair is recognized as one of the top ten Blue Ribbon fairs in the nation for its unique offerings. But that's not all that's unique to this county fair. This year's theme is County Nights and Carnival Lights! Come for the horse races and milk chugging contest, and stay for the Pig 'N' Ford race, where folks drive around the track in stripped-down Model T's with pigs under their arms. Admission: Adults $10, seniors $6, children ages 6-11 $6, ages 5 and under FREE. Contact:  (503) 842-2272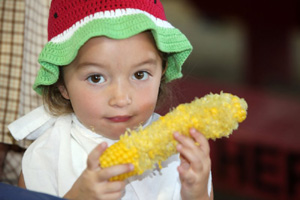 Umatilla County Fair, Hermiston.
August 6-10 2019, Map.
"Strong Roots and Cowboy Boots!" is the theme of the Umatilla County Fair, where you'll enjoy a patriotic parade, carnival rides, a hypnotist, comedic magician, live music and LOTS of livestock. Got a baby? If you're feeling competitive, enter your little cherub in the Pretty Baby Contest or pucker up for the Watermelon Seed Spitting Contest.  Admission: $7 for adults and $5 for seniors $4 for youth ages 6-12. Kids 5 and under FREE. Contact:  (541) 567-6121.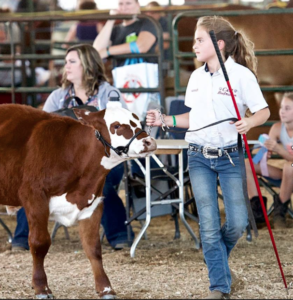 Clackamas County Fair and Rodeo, Canby.
August 13-17, 2019 from 10am – midnight (8pm Sunday). Map.
Step right up for blue ribbons, classic carnival rides and family-friendly rodeos, all at a price you can afford! Moo with the plethora of livestock, then head over to the talent show and shoe 'em what you're made of, whether your talents lie in hog calling or break dancing. Admission: $9 for adults and $5 for seniors and youth. Kids 7 and under FREE. Contact: 503-266-1136.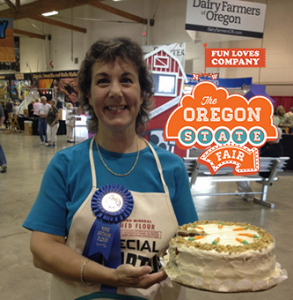 Did you miss your local county fair? Oregon's biggest fair, the Oregon State Fair, is August 23— September 2, 2019 in Salem.
GOOD TO KNOW: This article was originally published in 2012 and is updated every summer because we love county fairs!