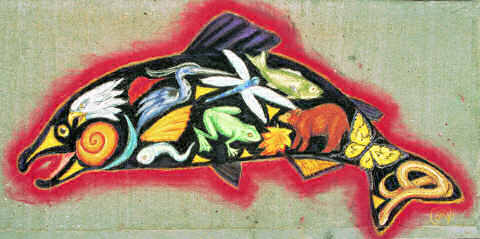 This fall, under a canopy of beautiful fall color and fragrant Ponderosa Pine, celebrate our beautiful Cascades and the wildlife they support at the  Wenatchee River Salmon Festival. 
Sponsored each year by the Leavenworth National Fish Hatchery and the Wenatchee National Forest, Salmon Festival draws thousands to celebrate the return of the salmon to our northwest rivers. The rivers that are home to the salmon also give life to birds, frogs, salamanders, foxes, deer, bugs, and bears.  At the festival, visitors wila unique opportunity to discover and appreciate the complexities of the natural world and the significance of salmon to people of the northwest.
The Wenatchee River Salmon Festival is fun for all ages, and admission and activities are FREE. Sorry, no pets.