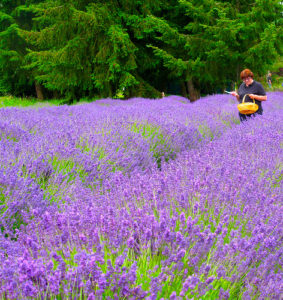 Celebrate lavender at the largest lavender event in all of North America. The Sequim Lavender Festival features seven lavender farms to tour and a fantastic street fair downtown Sequim. This year, self-guided farm tours are free and the lavender festival is expected to be bigger than ever.
Featured lavender farms are Blackberry Forest, Martha Lane Lavender, Oliver's Lavender Farm, Nelson's Duck Pond and Lavender Farm, Peninsula Nurseries and The Lavender Connection.
At the Sequim Lavender Street Fair, browse more than more than 150 crafts and lavender booths, enjoy lots of different kinds of food offered from vendors and listen to live music throughout the festival. Admission is free and there is free parking throughout downtown.