(Updated 2012)
Vancouver isn't the cheapest city for Americans to visit, especially with the decline in value of the US dollar over the past decade. Still, there are accommodations to fit every type of traveler and every type of budget, especially if you go outside of prime summer tourist season.
The Sylvia Hotel (West End)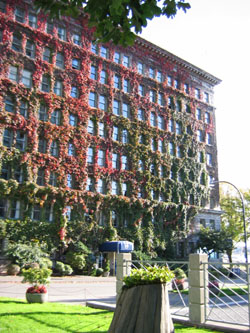 For the best value, book a small queen size room at The Sylvia Hotel
 (1154 Gilford Street / 604.681.9321). Rooms can be found for under $100 a night during the low season (Oct – April). The Sylvia is chock full of old-fashioned charm, friendly folks, and plenty of character. Start your evening early with a cocktail in the piano bar downstairs to take it all in. Don't worry about the "small room" – it's not that small, and you'll be spending most of your time anyway exploring the waterfront of English Bay (which is literally across the street) and biking around Stanley Park, just blocks away. Downtown is a five-minute walk from here. Book in advance as this hotel is popular and fills quickly, especially in tourist season.
The Moda Hotel (Yaletown)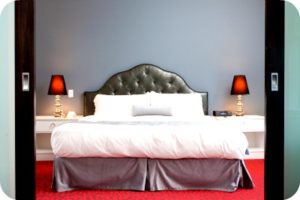 The Moda Hotel
 (900 Seymour Street, 604.683.4251) is in the heart of downtown, the north edge of Yaletown, and walking distance to simply… everything. Set in a vintage building with contemporary interior design, the rooms are comfortable and modern, with amenities that truly anticipate your every need (including free wifi!). What you really cannot miss, however, are their incredible rates under $100 a night.
The Manor Guest House (South of Downtown)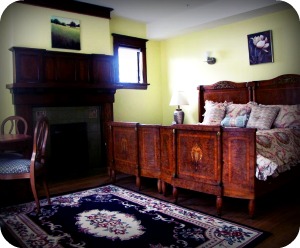 For a personal, local experience head to the Manor Guest House in an historic district just south of downtown. Rooms with private bath are just $95 in the off-season, and share kitchen facilities where you can save bucks by preparing your own breakfast.
CHEAP: Stay in a Hostel (Various Locations)
On the funkier end, there are a number of hostels and backpacker hotels in Vancouver–far more than you'll ever find in Seattle or Portland. You will meet travelers young and old from all over the world in these hostels. Hostelling International operates three great hostels in Vancouver – HI Vancouver Central, HI Downtown, and HI at Jericho Beach (May – Sept only). All have private rooms available — a private room for a couple or small family runs about $75. Some include breakfast. For tips on staying in hostels, check out Seven Tips for Hostelling.