BRITISH COLUMBIA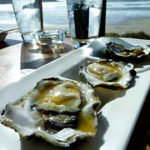 Do you love to shuck and slurp slippery oysters? They're even more delicious at the source. On Vancouver's rugged, spectacular western coast is the town of Tofino on Clayoquot Sound, host to the Clayoquot Oyster Festival November 18-20, 2010. The region has reason to celebrate their bounty; they harvest 50,000 gallons of Pacific Oysters (Crassiostrea Gigas) every year here, mostly grown using the innovative, long-line method where the oysters grow on strings dangling in the deep, cold waters of Clayoquot Sound. Festivities include a Mermaid's Ball and Oyster Gala. Enjoy low-season rates at the Tofino Inlet Cottages (starting at $90) or Inn at Tough City (starting at $99), or sleep cheap at the Tofino Trek Inn (dorms start at $25/person, private rooms available) or C&N Backpacker's B&B Hostel ($50 for a private room).
WASHINGTON
It may be early in November, but now is not the time to dawdle if you want to catch a Santa Train! Five historical railways around Western Washington offer special holiday trains, and Seattle Times' Northwest Weekend editor, Brian Cantwell, just wrote of his fun adventure on the Mount Rainier Scenic Railroad near Elbe.Check his article for reservation information for all five railroads, and book early – these holiday trains are a big hit and sell out quickly.
OREGON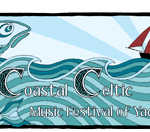 If you're way into Celtic music, you'd better get craic-in' and plan a quick trip to the central Oregon Coast for the Coastal Celtic Music Festival,  November 12 and 13 in my favorite coastal town of Yachats. In its tenth year, this vibrant festival draws the very best and brightest of the Celtic music world to Yachats for a weekend of incredible music, dance, art and craic. Of course, our favorite sleep in Yachats is Ocean Haven, and the festival website has other accommodations to suggest as well.
What great festivals or events did we miss? Tell us about it in the comments.