Dear TripFinder,
We'd like to go camping this summer with our 5-year old son and 3-year old daughter. This will be our first time camping since we had children. Can you recommend a campground not more than 3 hours from Seattle that has things for kids to do?
Many thanks, Jessica in Lynnwood
Dear Jessica,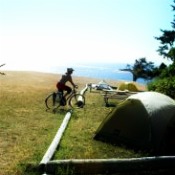 Good for you for taking the (intimidating for some) step of camping with children for the first time! I have to confess, camping with kids is logistically more complicated than camping without kids. I discovered this even before leaving the house on our first camping trip, when I realized the amount of stuff we were packing was more than we could fit into our car! But then we we did it and found that the rewards of getting our family into nature and made it all worthwhile.
If you're looking for some tried and true tips on camping with kids for the first time, take a look at Washington Trails Association's tips right here.
Here are a few campgrounds that are particularly kid-friendly:
Colonial Creek Campground, North Cascades National Park. This awesome campground doesn't accept reservations, which at this point in the summer can be good news because it means you have just as much chance of snagging a weekend camping spot here as anyone else! Arrive before noon on a Friday for the best chance at getting a spot for the weekend. Camp along the shores of blue-green Diablo Lake under the looming, glaciated crags of nearby peaks. Several trails leave right from the campground, including a climb to the top of Thunder Knob, or a stroll along beautiful Thunder Creek (kid-friendly). Really. I can't think of a better campground for families on a summer weekend. Colonial Creek has an amphitheater and interpretive staff are on hand for family programming.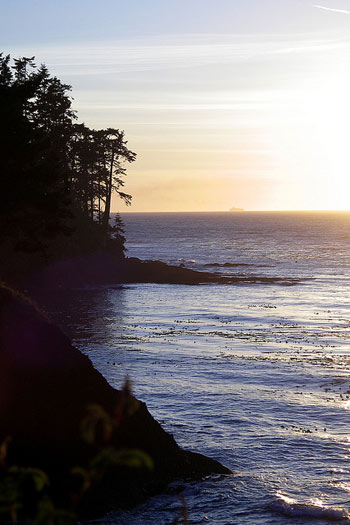 Salt Creek Recreation Area, on the Strait of Juan de Fuca near Port Angeles. Half of the 90 campsites here are available to be reserved, and the bluff-front ones go first, which you probably don't want anyway with small children on the loose. This campground makes my list for family-friendly fun for a few reasons. Pack their rubber boots, because tide-pooling awaits. There are lovely trails through the upland forests here to hike. A sandy beach stretches out for easy strolls. And just for the kiddos, there's a very nice playground.
Penrose Point State Park, Puget Sound / Key Peninsula. A bit off of the beaten path, Penrose Point is prized by families for shady campsites, a waterfront picnic area and shallow swimming beach. A long sand spit offers lots of exploring for the kiddos. Like many state park campgrounds, there are shower facilities. Note, you don't need a Discover Pass if you are camping here.
Photo: Salt Creek Recreation Area by Magalie L'Abbé.