I think Washington state is probably the best place for a weeklong road trip in the whole United States.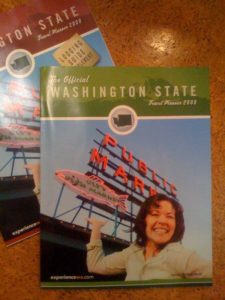 Seriously. Imagine taking a week off of work this June or July, renting a fuel-efficient car and hitting the open road, from the Olympic coast to the Walla Walla wine country.
Experience Washington wants to help you plan your trip. Just click here, fill out the simple form, and they'll send you the official Washington State Travel Planner – for free. The Guide is 144 pages of what to see and things to do across the state, and of course, where to stay. They throw in a separate Lodging Guide Supplement with even more places to stay, from country inn to motels.